ICOO COLLECTION- Designed by Higold Design Team
As a Pinnacle Awards Winner, 'ICOO' service-table is based on the bold application of curved aluminum sheet as the main body and aluminum container as the inner part, which serves as ice bucket to cool drinks and as storage area to keep small commodities. After being covered with yacht teak or aluminum lids, it turns out to be a side table which can hold coffee cups, books and etc. With a variety of color choices of the epoxy-coated or anodized bodies and versatile functions in daily use, the user is fully equipped to enjoy their outdoor living environments to the fullest.
ICOO flower-basket extends its function to offer space for plants, which is suitable for any environment as it takes small area but maximizing its beauty.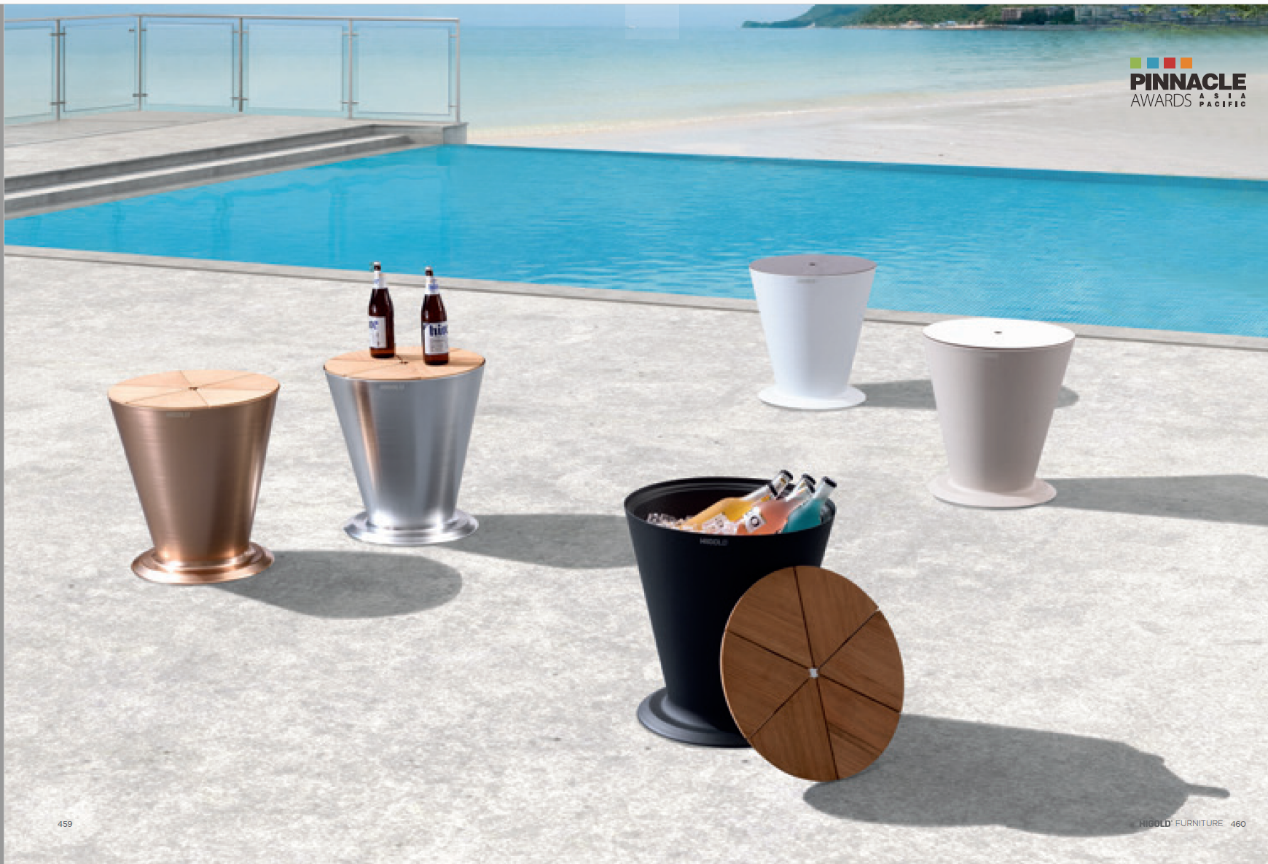 outdoor planting, outdoor side table