Pioneer 2.0 Collection- Designed by Higold Design Team
Pioneer 2.0 is the first collection to incorporate the hot melting techniques on single layer of Sling Fabric, it has been tested strong enough for durable use and such trimmed design makes the chair extra solid. The table structure remains the same as Pioneer to ensure the sturdiness. The table top changes to sintered stone in order to offer more choices for customized purpose.
Pioneer 2.0 high back reclining chair works perfectly on its own or in combination with any kind of dining tables. The qualified and certified gas lift ensures a long time use and there are various positions for sitting and lying down.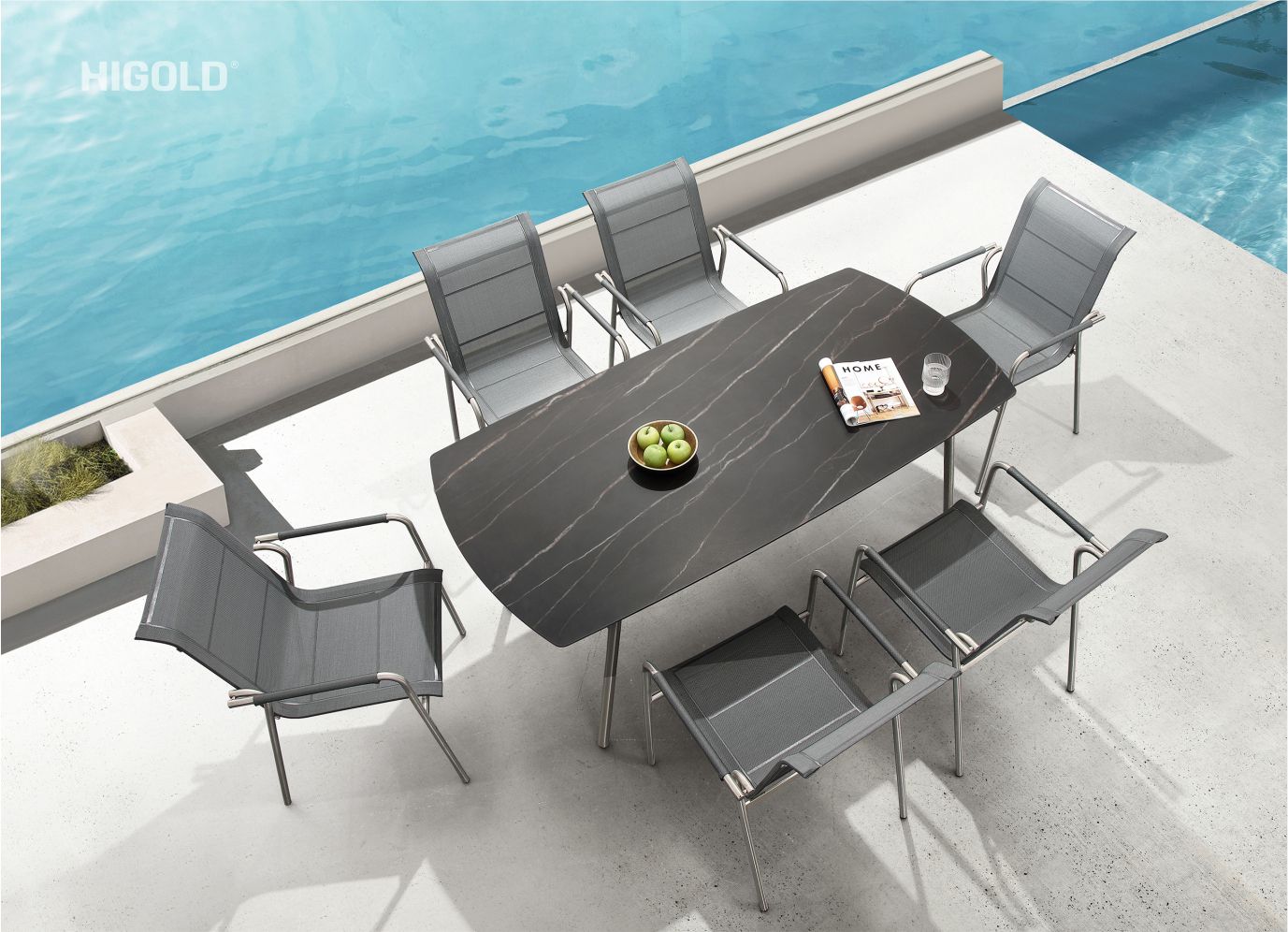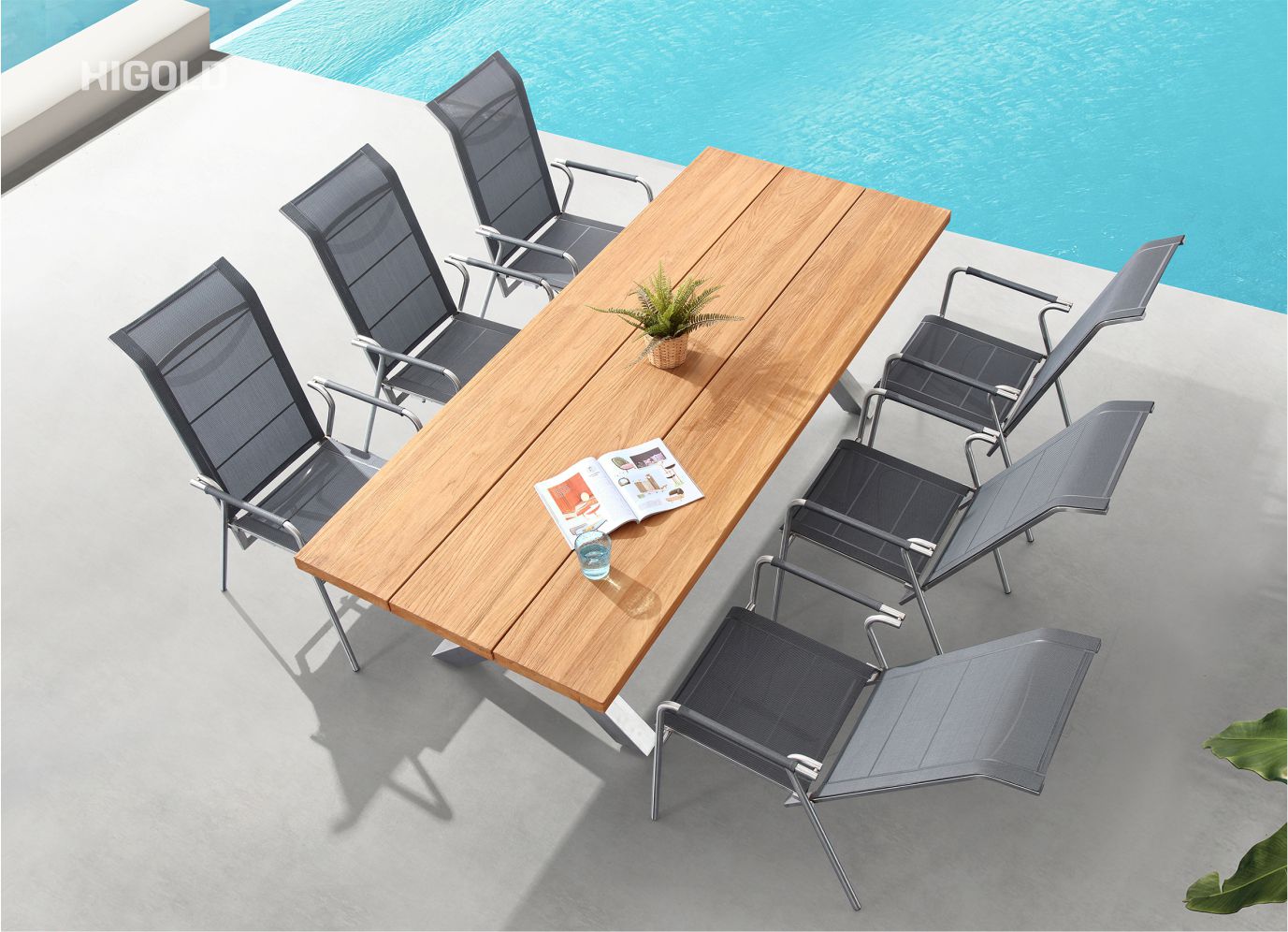 outdoor stainless steel dining set