SHELDON COLLECTION- Contemporary Luxury Life Style, Designs from Higold Germany Branch Nicolas Thomkins
Nick developed the new `SHELDON´ collection with our team as a timeless design recommended for casual outdoor seating(furniture) but also for comfortable, sophisticated indoor lounging.
The solid wooden legs are giving this natural classic touch - embracing the comfortable aluminum seat with comfortable cushions. We offer various matching colors and textures for ´SHELDON´
´SHELDON´ with its transitional wooden and metal structures will match perfectly in the young, contemporary private home as well as in any stylish commercial environment - enjoy the fresh ´SHELDON´ look by Nicolas Thomkins for HIGOLD.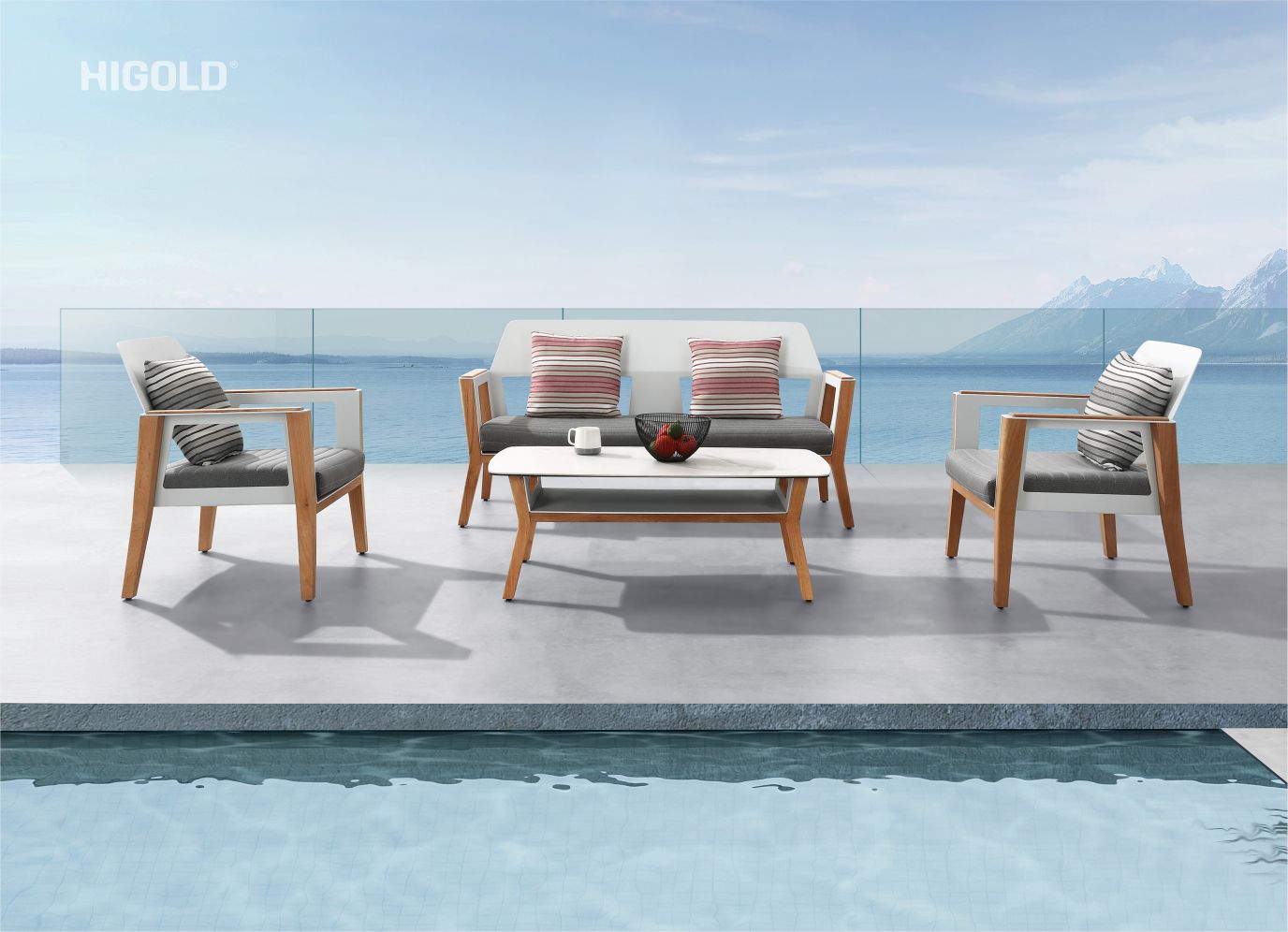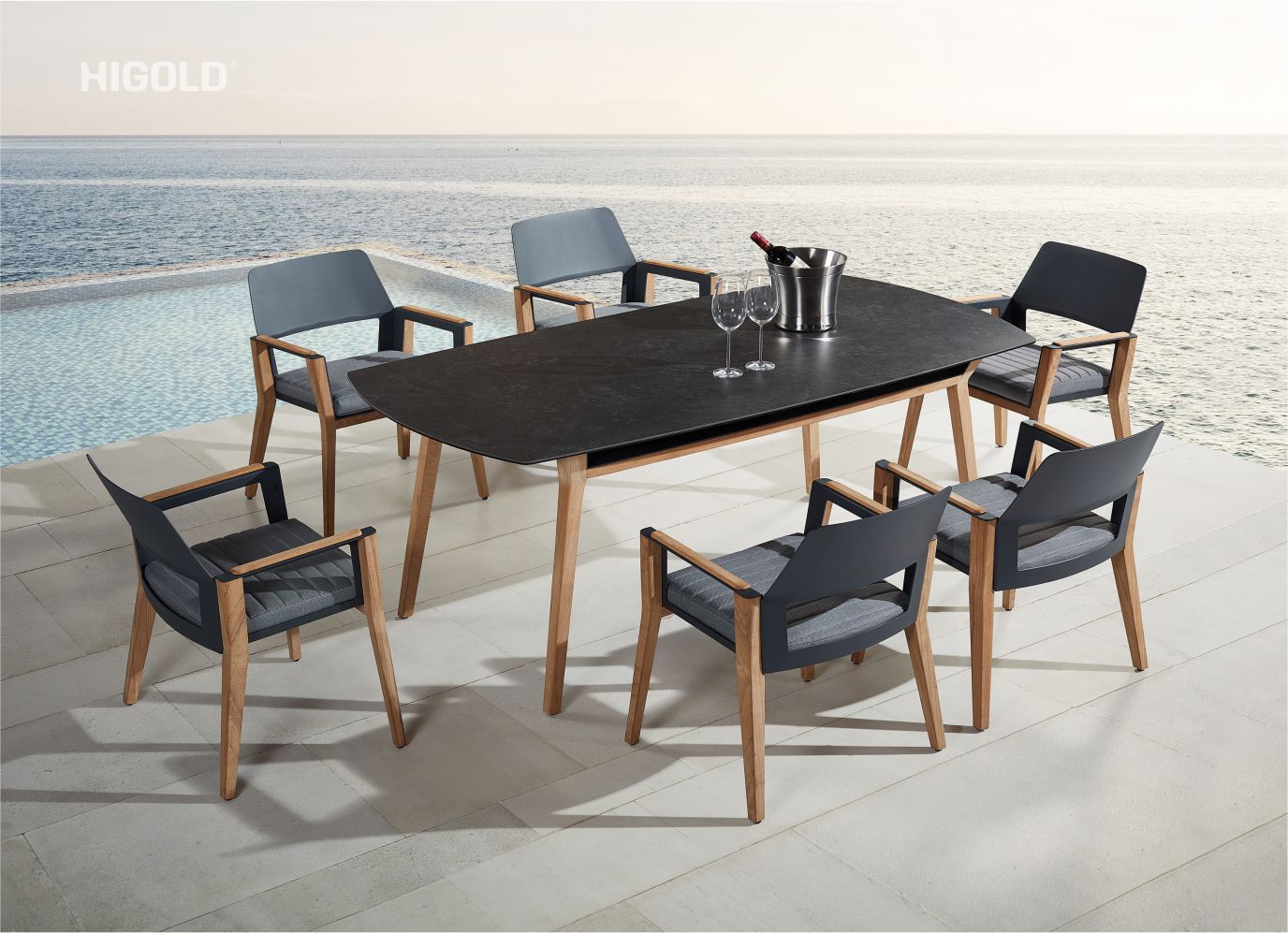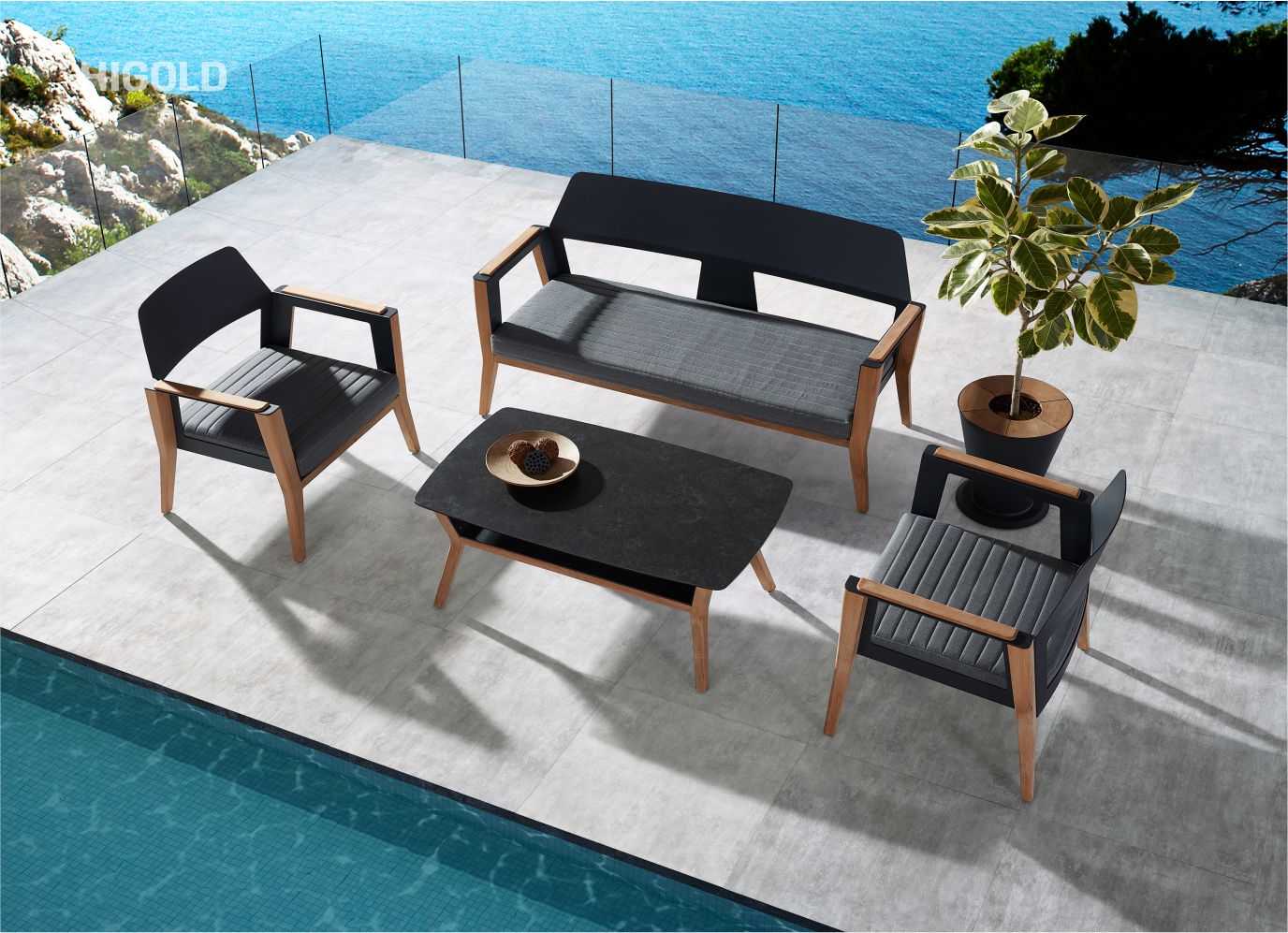 Patio conversation set; Patio dining set(7 pieces outdoor dining set, outdoor dining set for 6; 5 pieces outdoor dining set)