Wing 2049130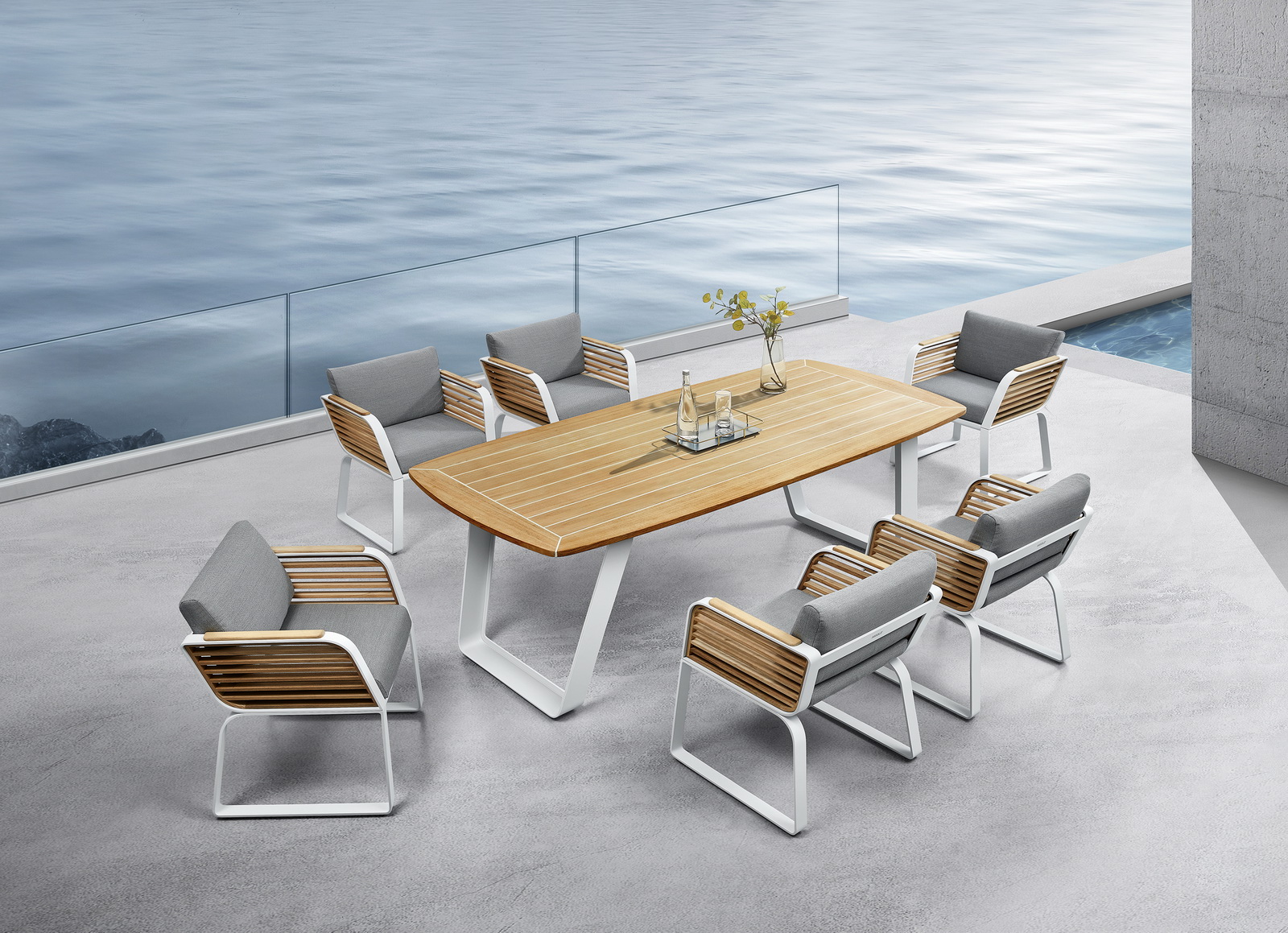 Inspired by the lightness of wing, -the archetype par excellence that combines lightness and strength- in the WING collection, the designers were guided by the concept of physical and perceived lightness.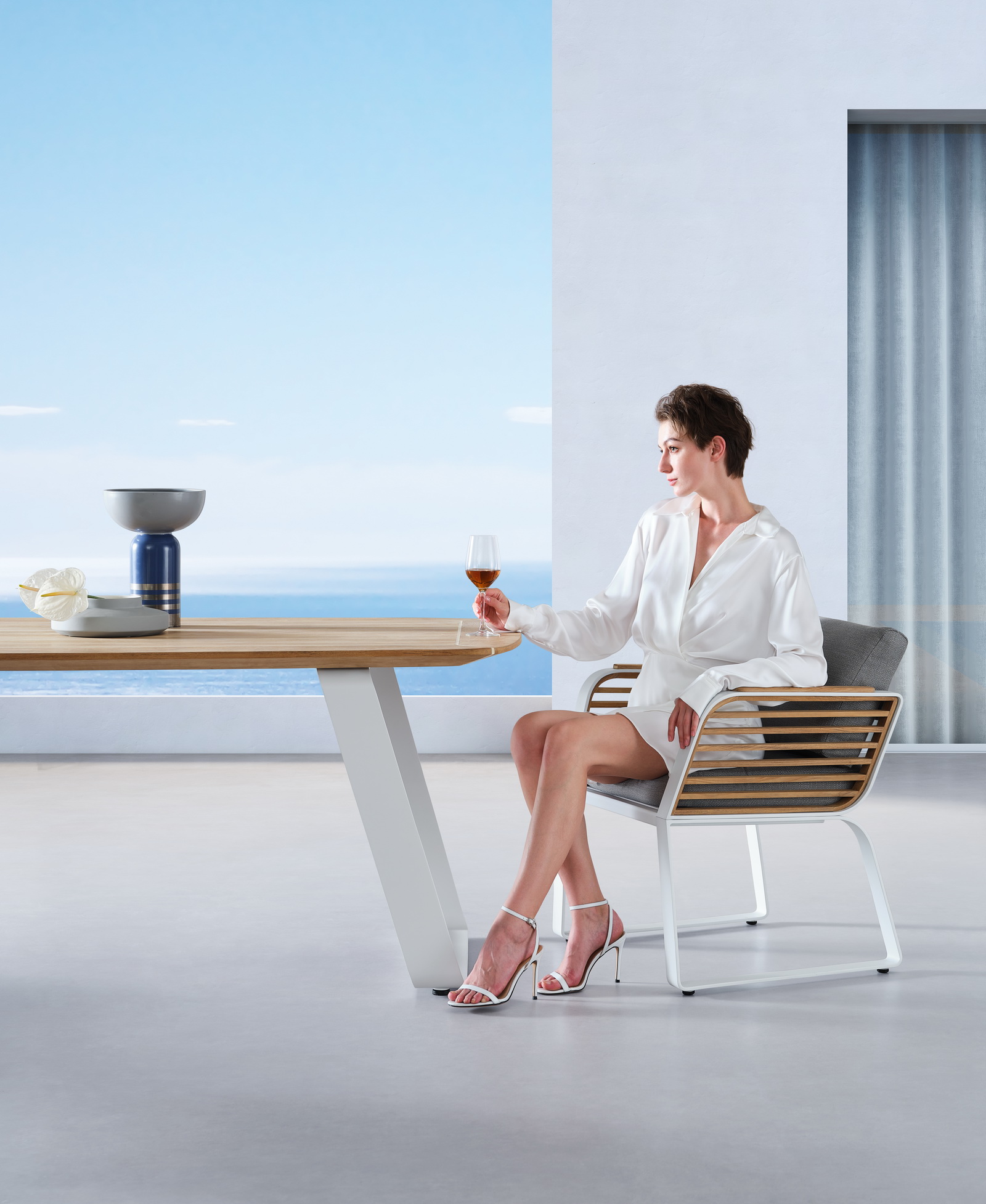 The dynamic, pure and elegant lines give the collection a style suitable for both urban contexts and environments where nature is the protagonist. The elements of the collection are characterized by a folded aluminum structure and enriched by geometric and essential lines that recall the world of architecture.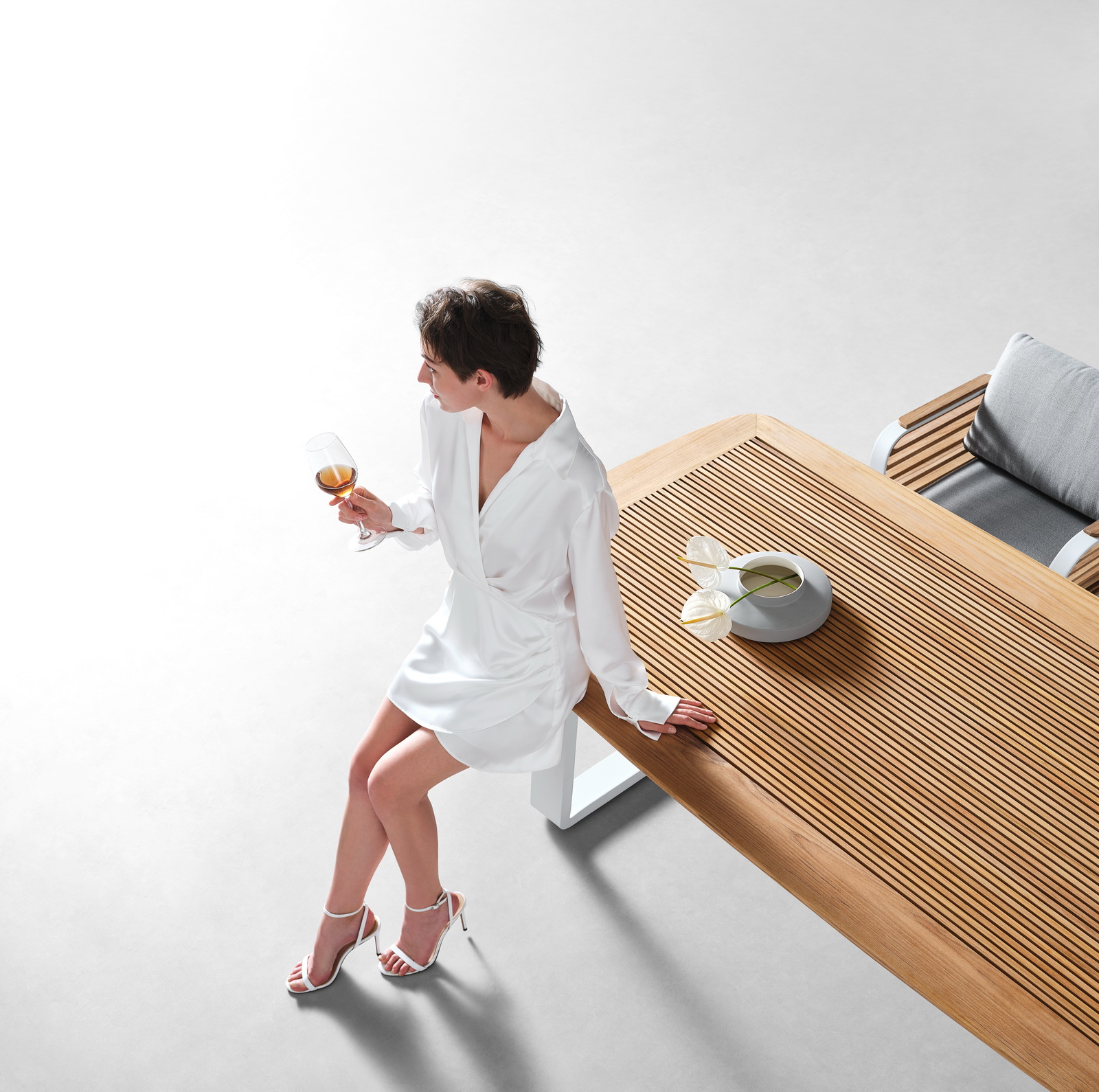 Solid aluminum for space shuttle creates a dynamic, pure and elegant lines.
Super thick cushions with high density foams for an extra soft seating experience.
A class solid teak wood with "0"mm surface from yacht silicone for a yacht luxury touch.
A perfect match combined physical sturdy and perceived lightness.