Emoti Collection - Designed by Higold Design Team
Emoti has been designed with high-quality materials for the outdoor area but equally shows to advantage in indoor environments, as one of the best sellers for online shopping.
Emoti (Patio furniture) is not only modern and practical but also sustainable and emotional
Thick upholstery and cushions make Emoti a very comfortable piece of furniture and available in many colors
The design of Emoti collection impresses with its boldness in constructions and meanwhile it is a fancy (luxury) furniture allowing people to freely relax themselves in the open air.
The Emoti has impressed people with its bold structure. The existing collection has sofas, dining set and sunbed(chaise lounger) set. Here we have further developed a simple and refined version of the service-trolley with the design principle of Emoti collection. First of all, with the disassembly structure plus the simple device, the user can do the assembling by him/herself while enjoying the DIY experience. Secondly, the double-layer tray has been separated to take different functions, the upper tray places small items such as tea cup or glasses; the lower tray places ice buckets, red wine bottles, and etc. The funnel shape at the front of the tray is designed for easy cleaning and maintenance. The natural round teak handle design is very user-friendly, and every detail from this trolley has reflected our care for the user.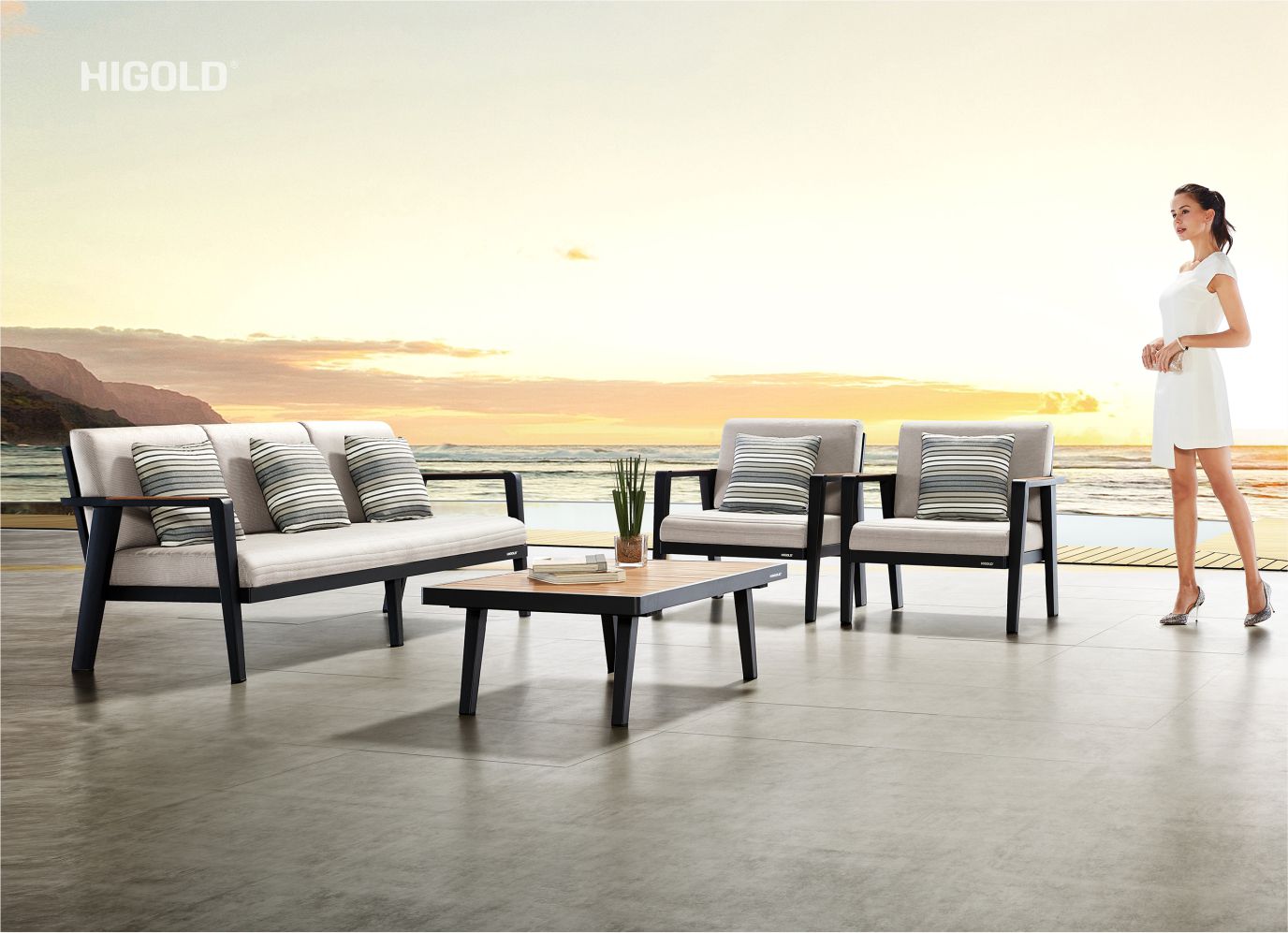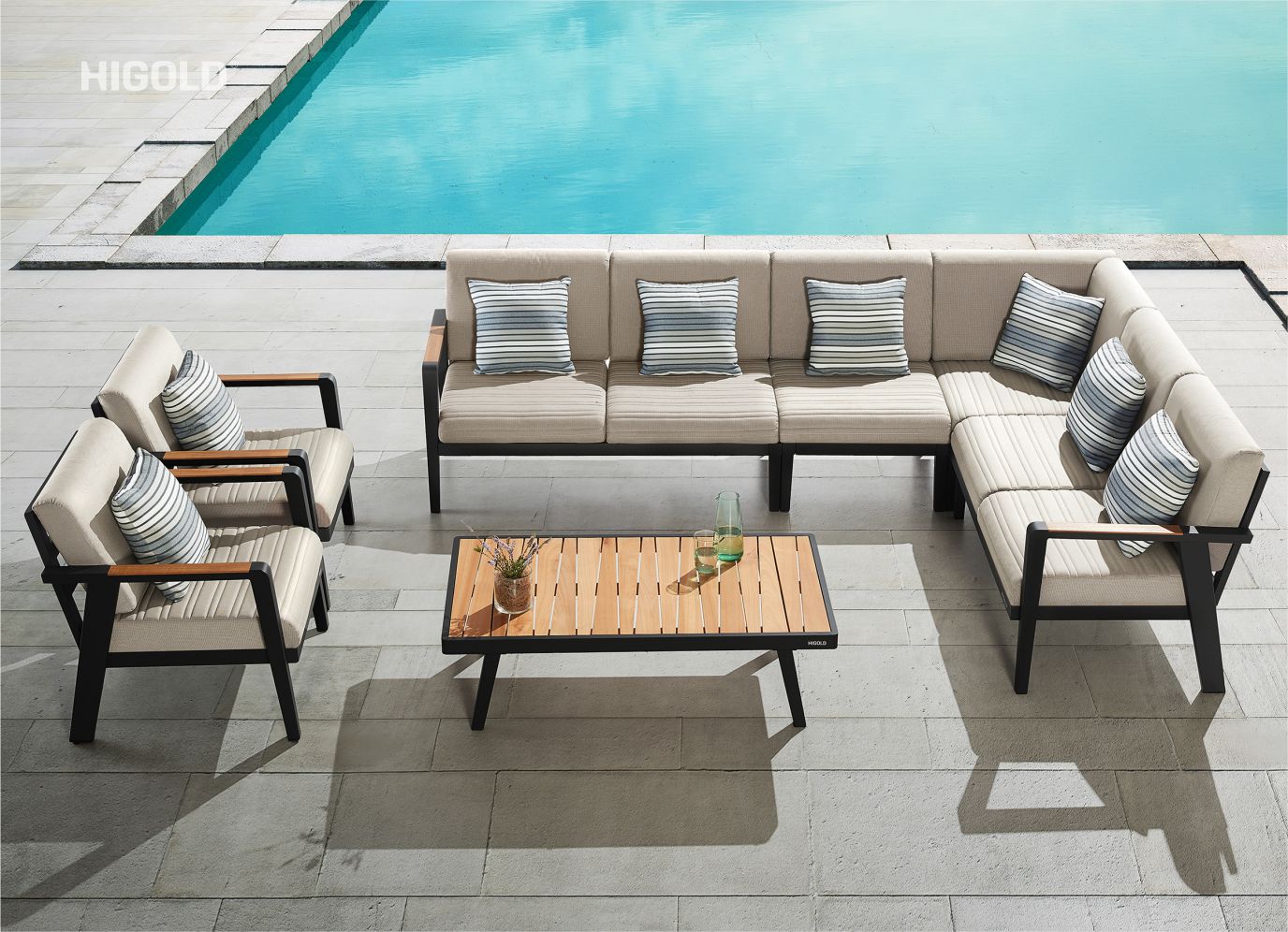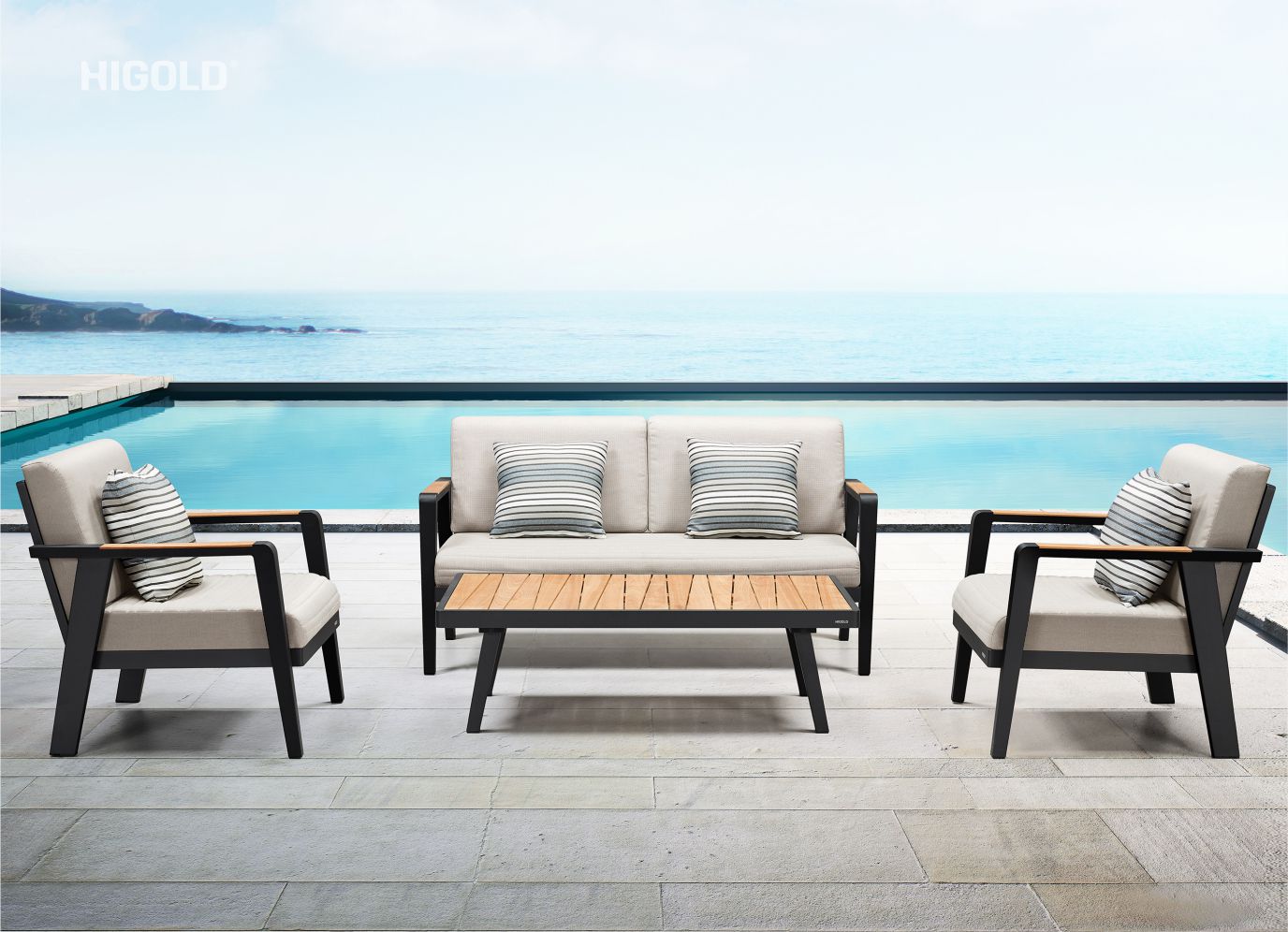 patio conversation set, 7 pieces outdoor dining set, chaise lounger, outdoor bat stool