TEAKMAN COLLECTION- Transitional Life Style, Designed by Higold Design Team
Combining strong metals with soft wood tones and weaving patterns,
TEAKMAN collection has interesting metal tubing sizes and placements that work well in the sunlight and accordingly creates different shades and textures.
Sit in the chair and take a drink, happiness can reach wherever you are located.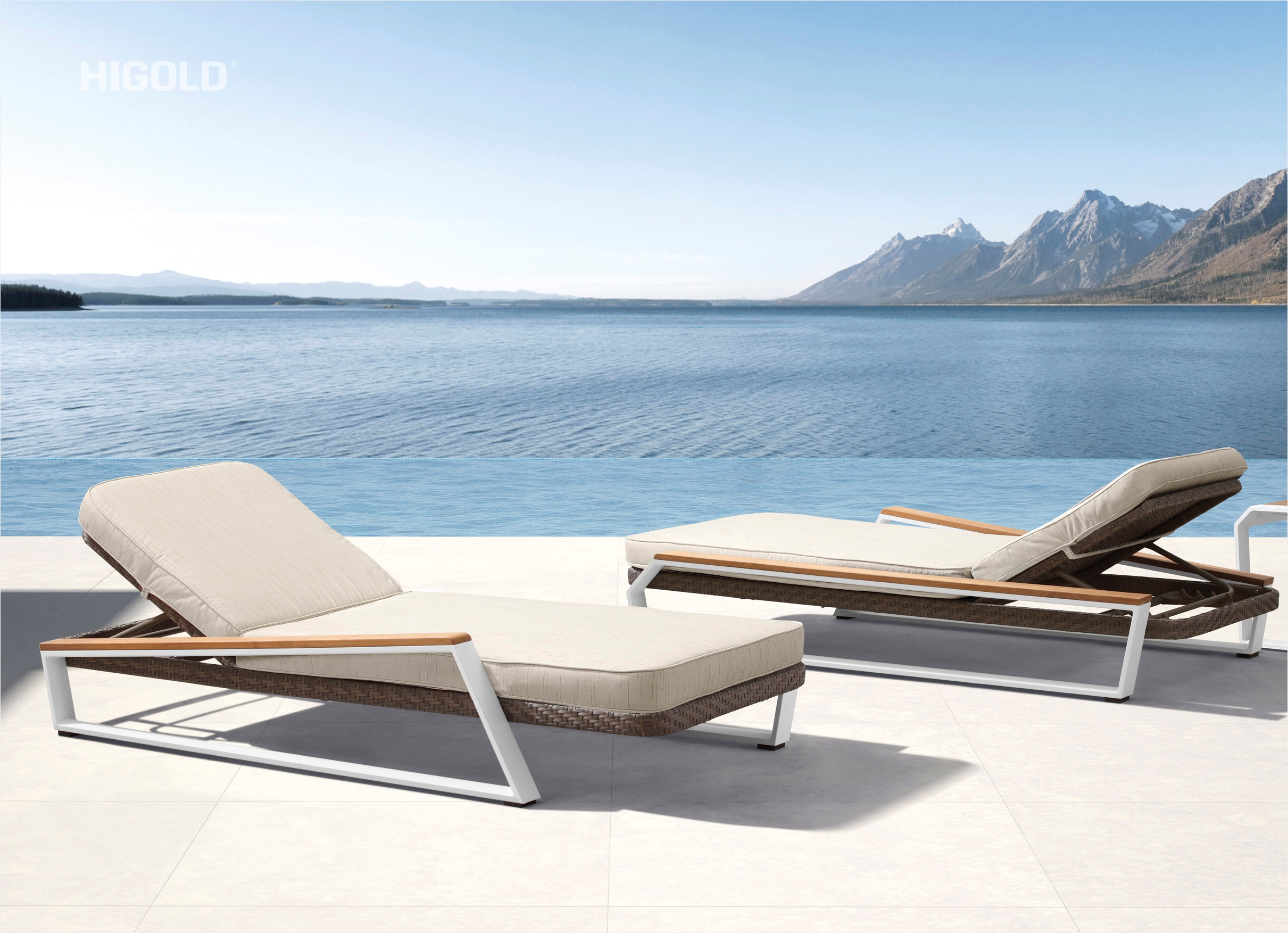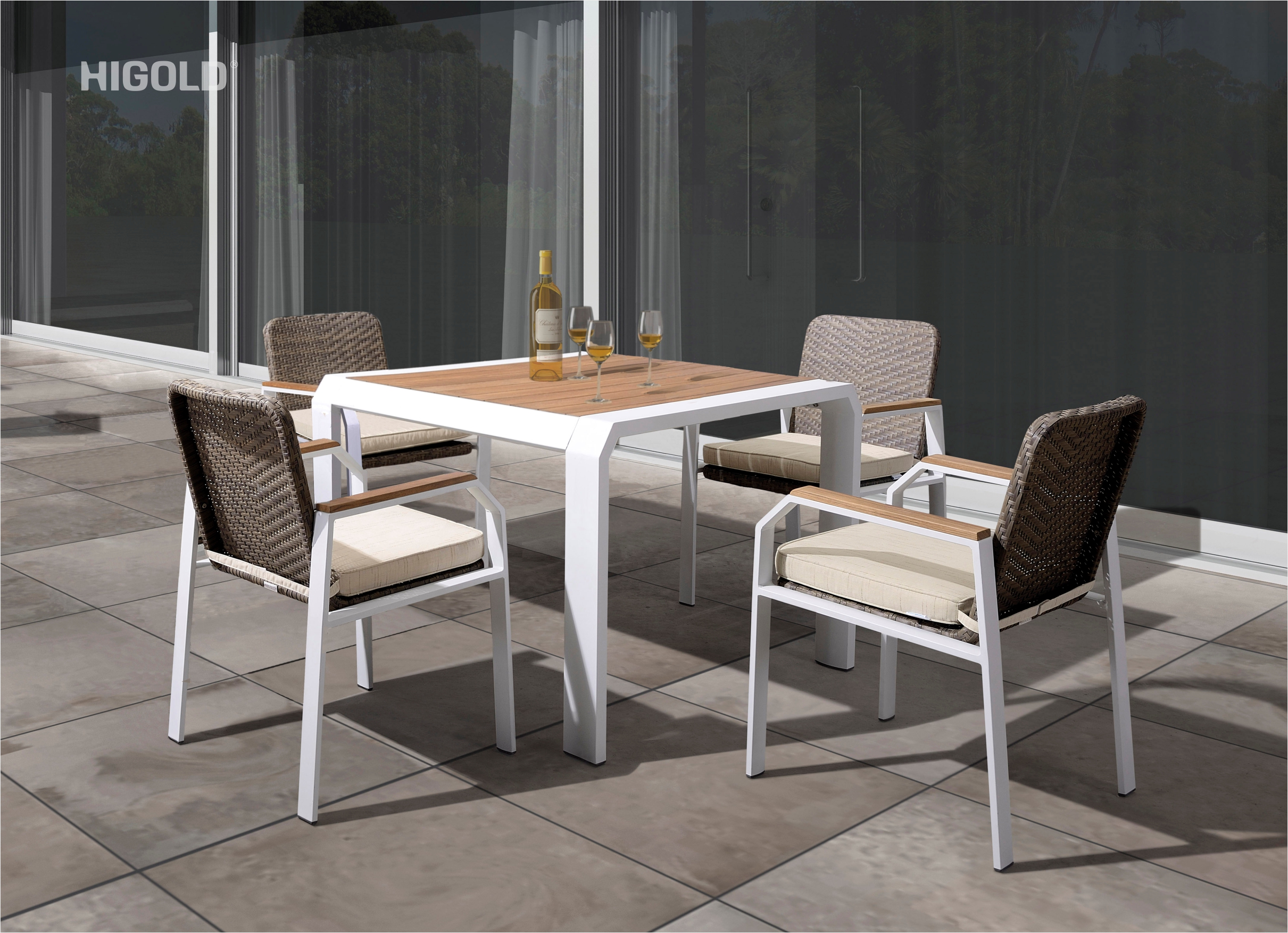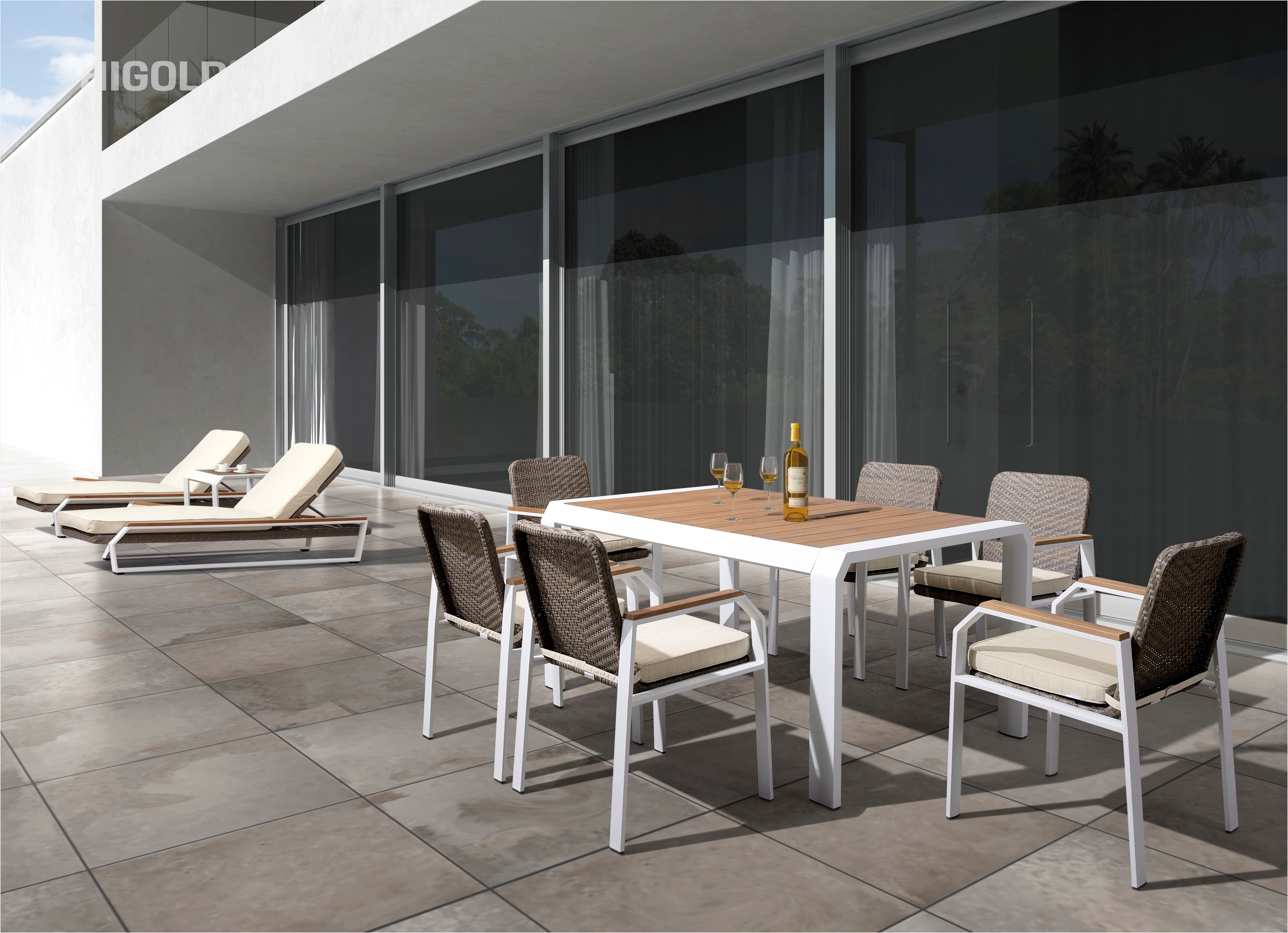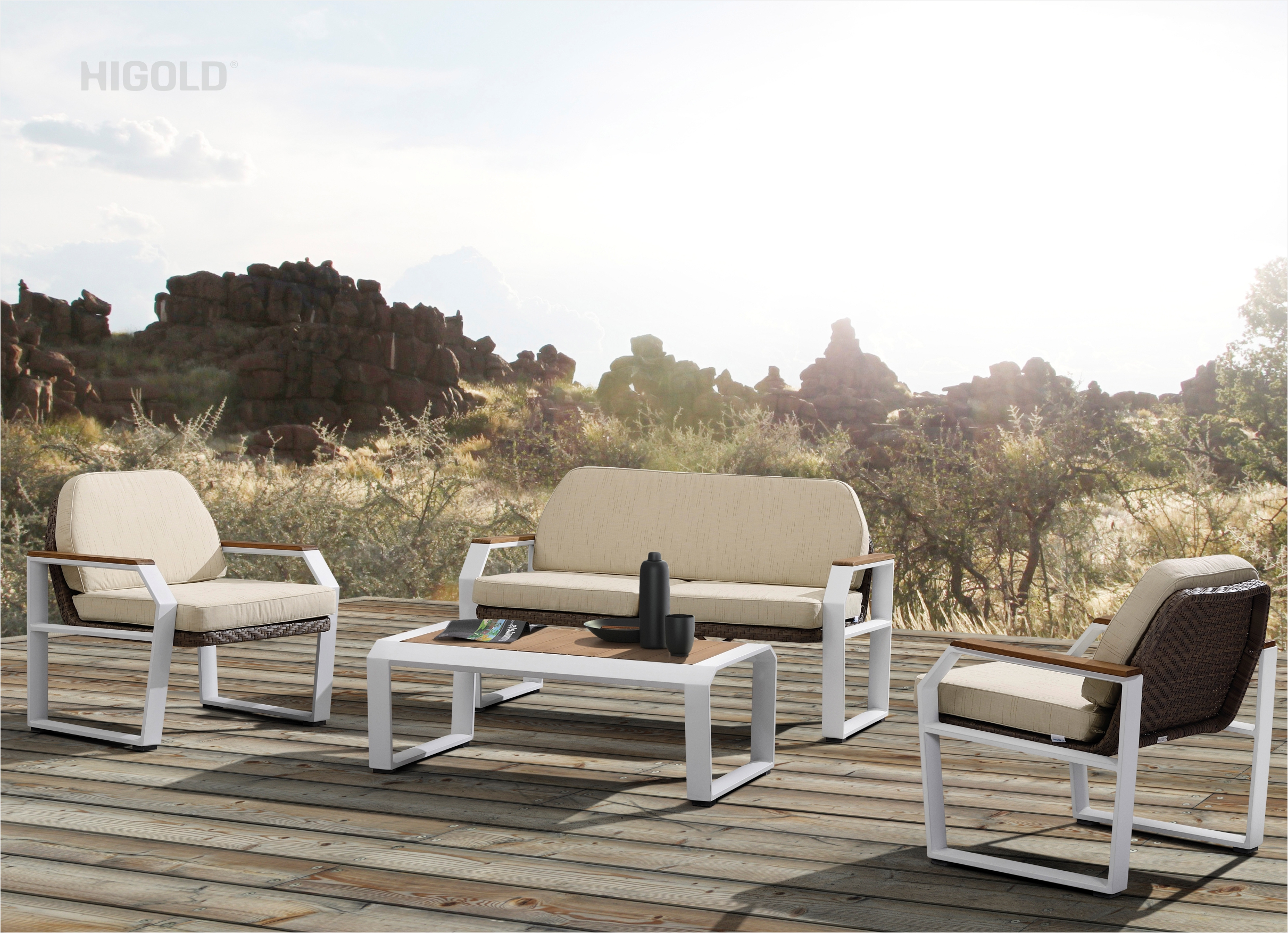 patio rattan sofa set, outdoor wicker dining set, outdoor dining chair,patio wicker lounge, backyard wicker sofa set.