The Yangzhou Guesthouse, located by the side of the Slender West Lake and facing the Xuyuan Garden, Siqiao Smoky Rain Tower, and Changdi Spring Willow of the Slender West Lake scenic area, is a hotel that truly grows in the garden.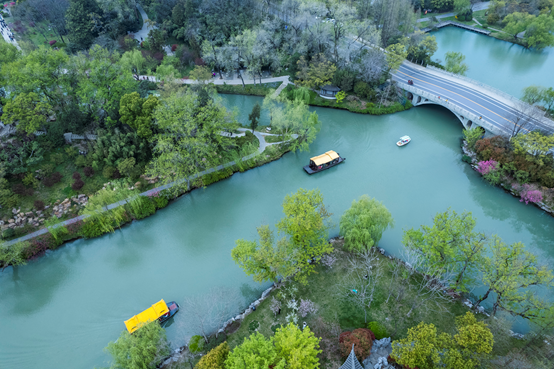 For more than ten years, the Yangzhou Guesthouse has successfully received domestic and foreign dignitaries such as former French President Jacques Chirac and UN Deputy Secretary-General Anna.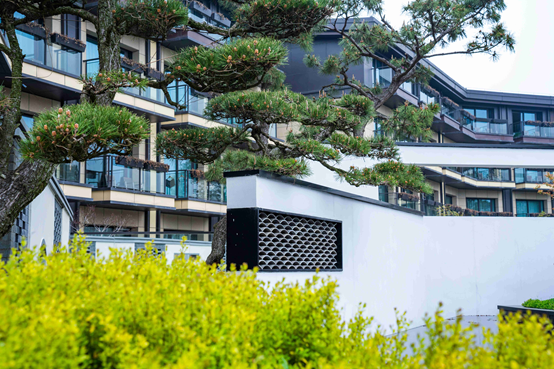 Guanfang Garden
"Guanfang Garden" means the best among the flowers. It is designed by Hong Kong's CCD, a top international brand hotel interior design firm. It inherits the beauty of Chinese garden aesthetics.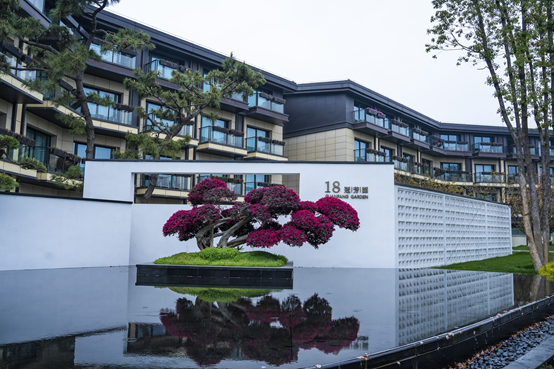 The courtyard rooms in Guanfang Garden are created from the heart and manifested in form, creating a corner of exclusive garden for guests. The modern and minimalist style of the Geneva from Higold blend with the Chinese garden to create an immersive hidden beauty of the garden.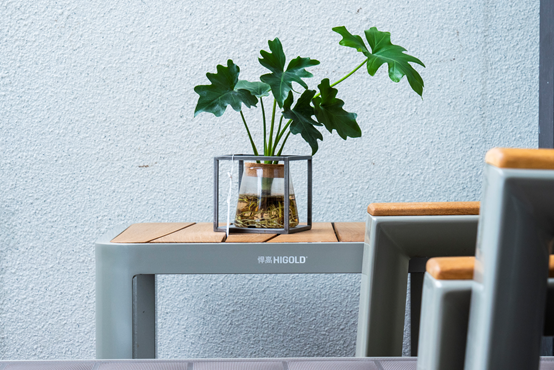 Higold outdoor furniture such as sofas, coffee tables, loungers, dining tables, and chairs are placed on the terraces and courtyards of Guanfang Garden. Stepping onto the terrace, the prosperity and flowers of the city are all in sight.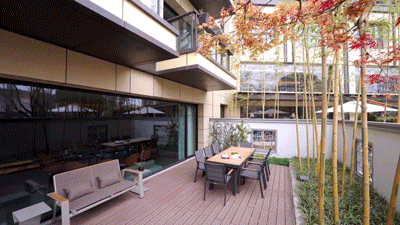 Chatting and enjoying tea, listening to the wind, and drinking, everything is just right.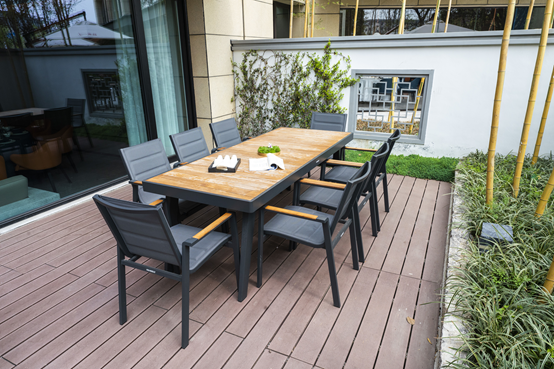 Nofi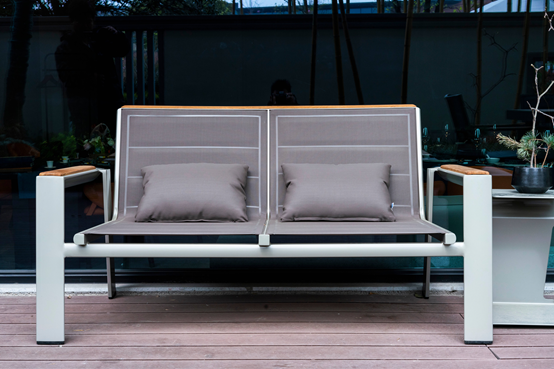 Geneva
Fufang Garden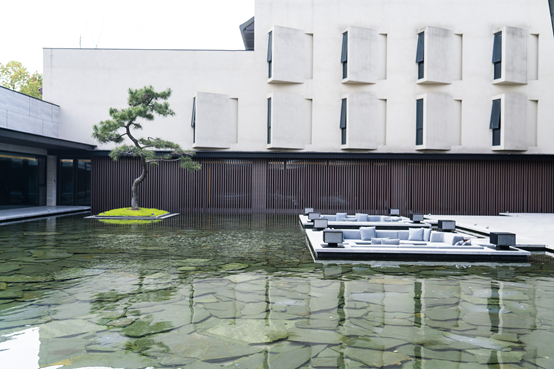 Fufang Garden are deep in the courtyard and integrate with nature.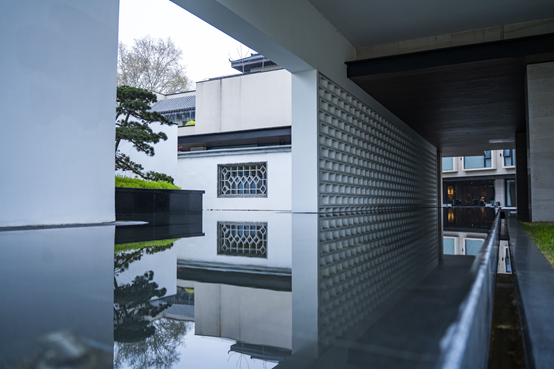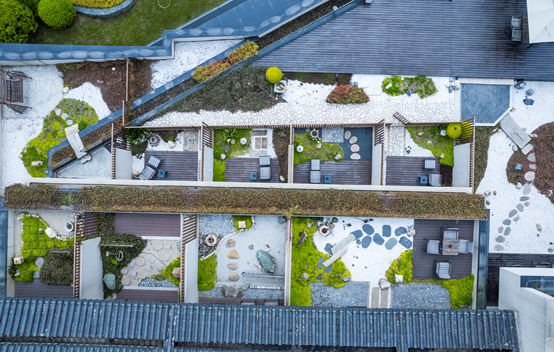 Higold's Clark table and chair sets are specially selected, and the delicate weaving structure is tightly embraced by the metal outer tube, and the high-grade gray outlines the elegant and rustic garden life.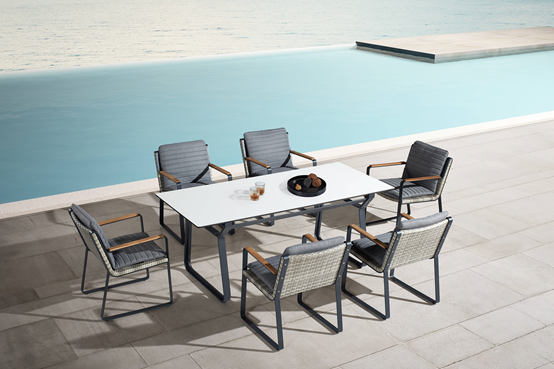 Sitting quietly, holding a book, drinking tea, enjoying the nourishment of nature and rich humanities in the city.
Qinfang Garden
Yangzhou Guesthouse-Qinfang Garden (Building 15) is located on the first floor of the fitness center and has a constant temperature swimming pool.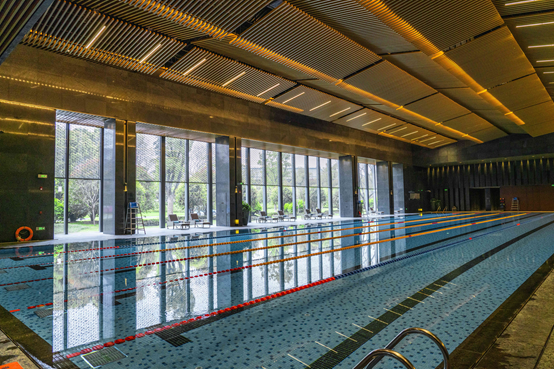 It has a 50m ultra-clean national standard constant temperature hot spring swimming lane, adopts a high-efficiency water circulation system, and is equipped with Higold's Airport sofas to start a luxurious and enjoyable water journey.
The Higold Airport adopts a classic and elegant ripple design, like water ripples that ripple when diving into the water and cutting through the waves, creating a unique sense of rhythm and beauty.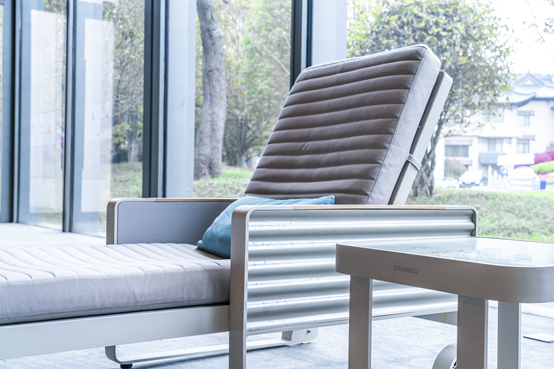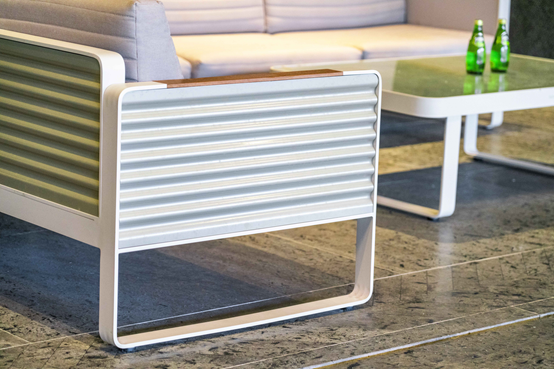 Higold outdoor furniture, with the design language of "healthy living under the sun", integrates into the natural scenery and historical culture of every city, and opens up a luxurious outdoor journey for everyone. To be continued.