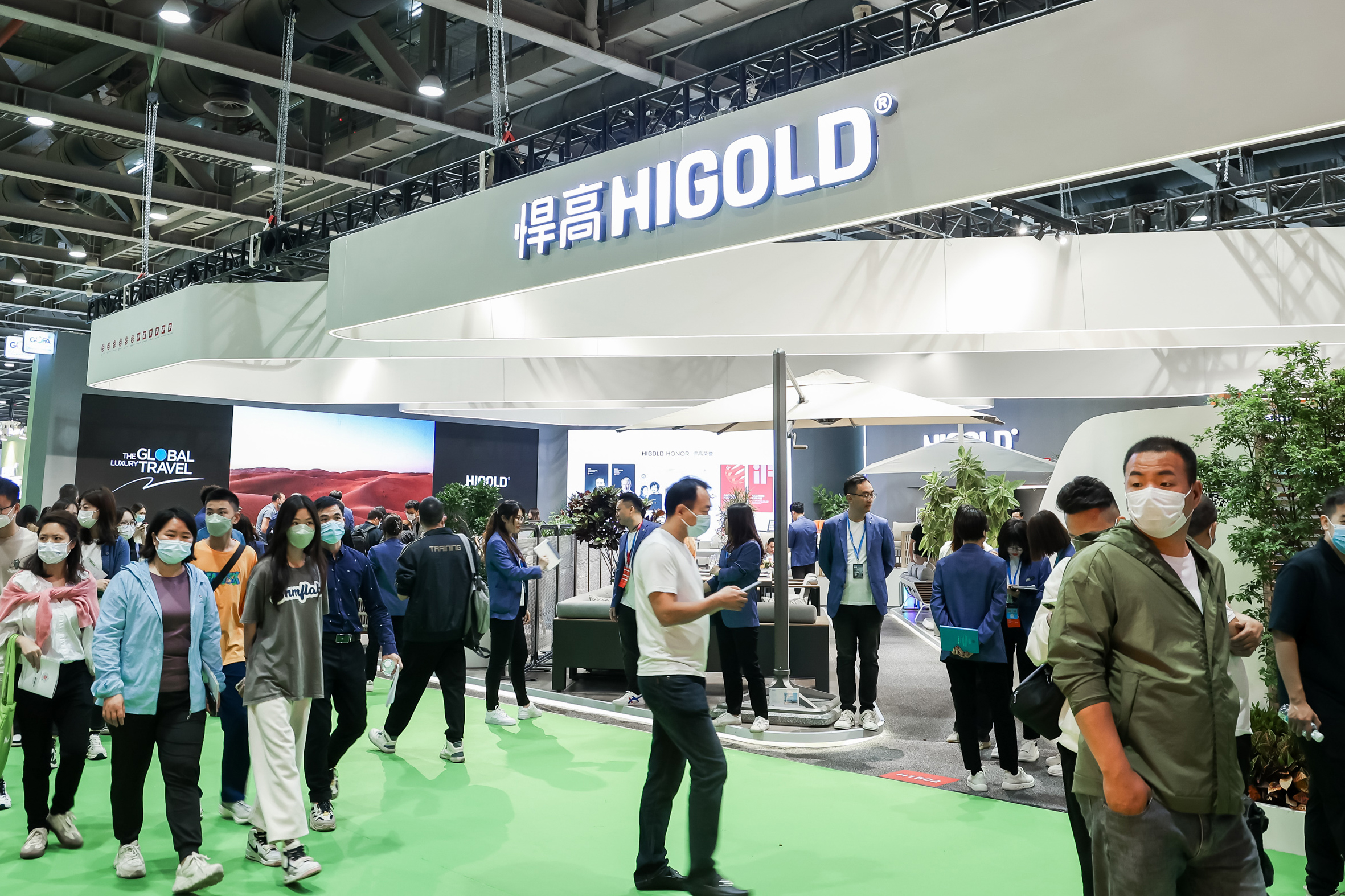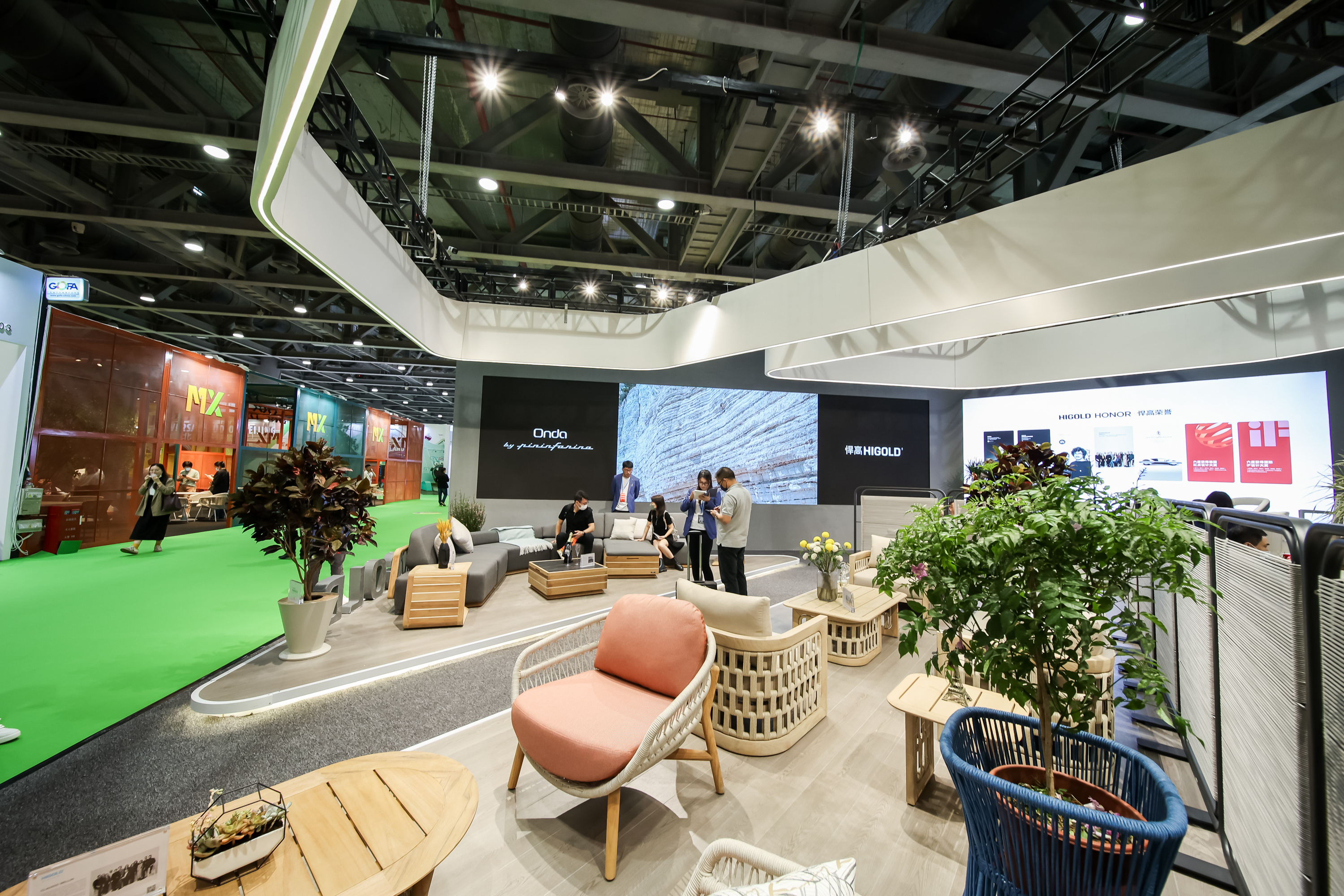 The CIFF is a high-quality platform for exploring new market opportunities and future development directions, and it provides Higold with an opportunity to showcase its original outdoor aesthetic.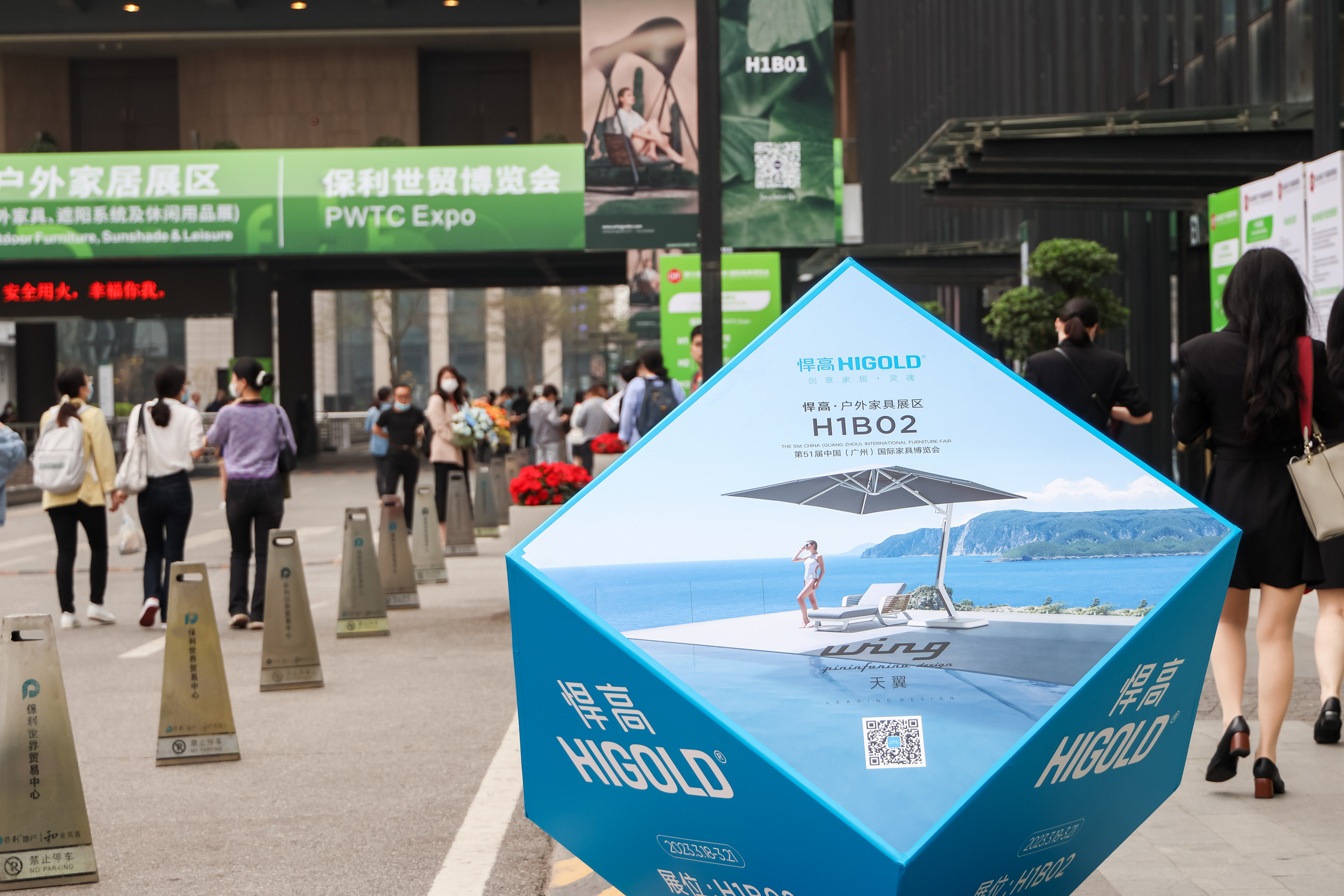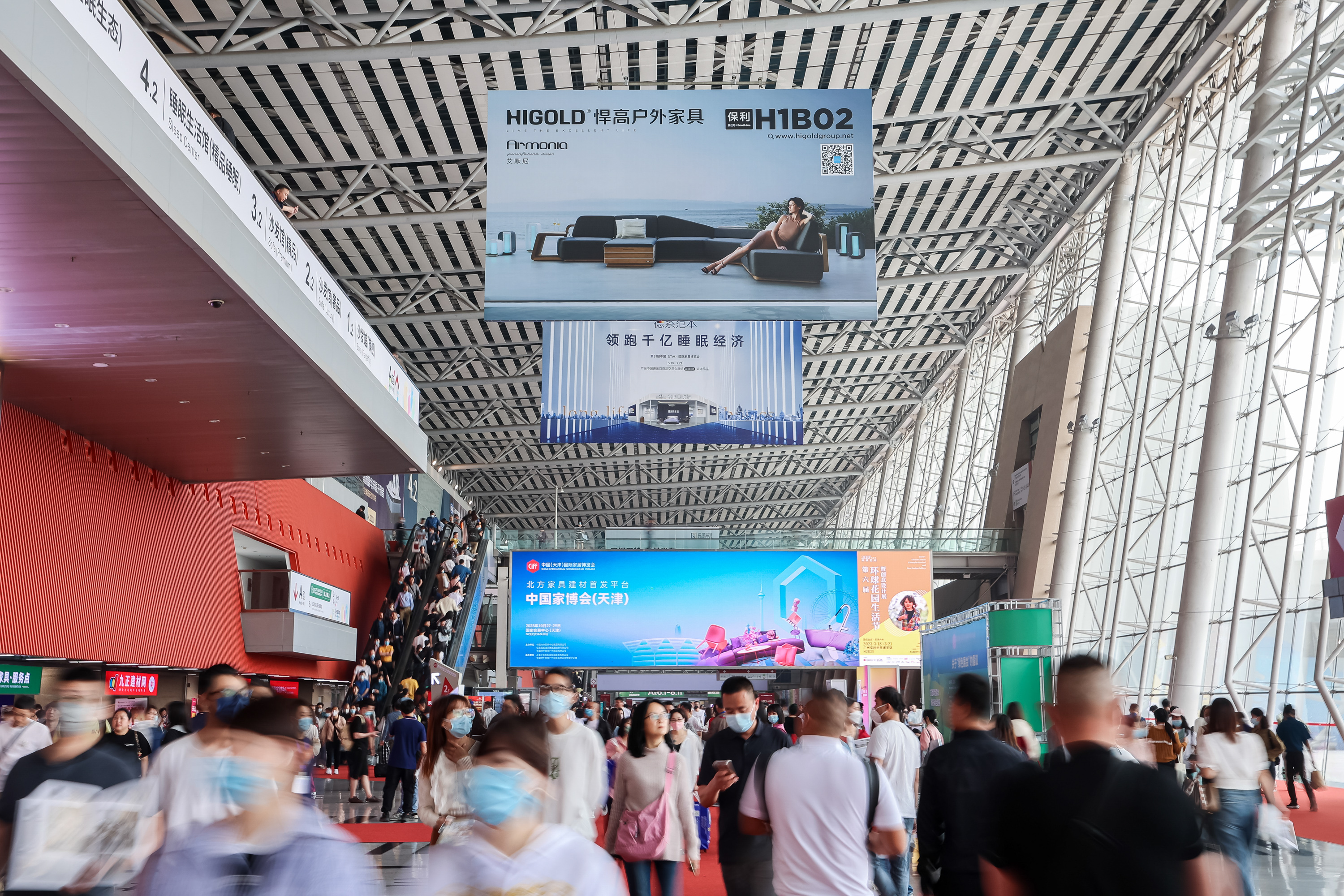 Higold's booth design attracts a large crowd, and visitors enjoy the experience of the products.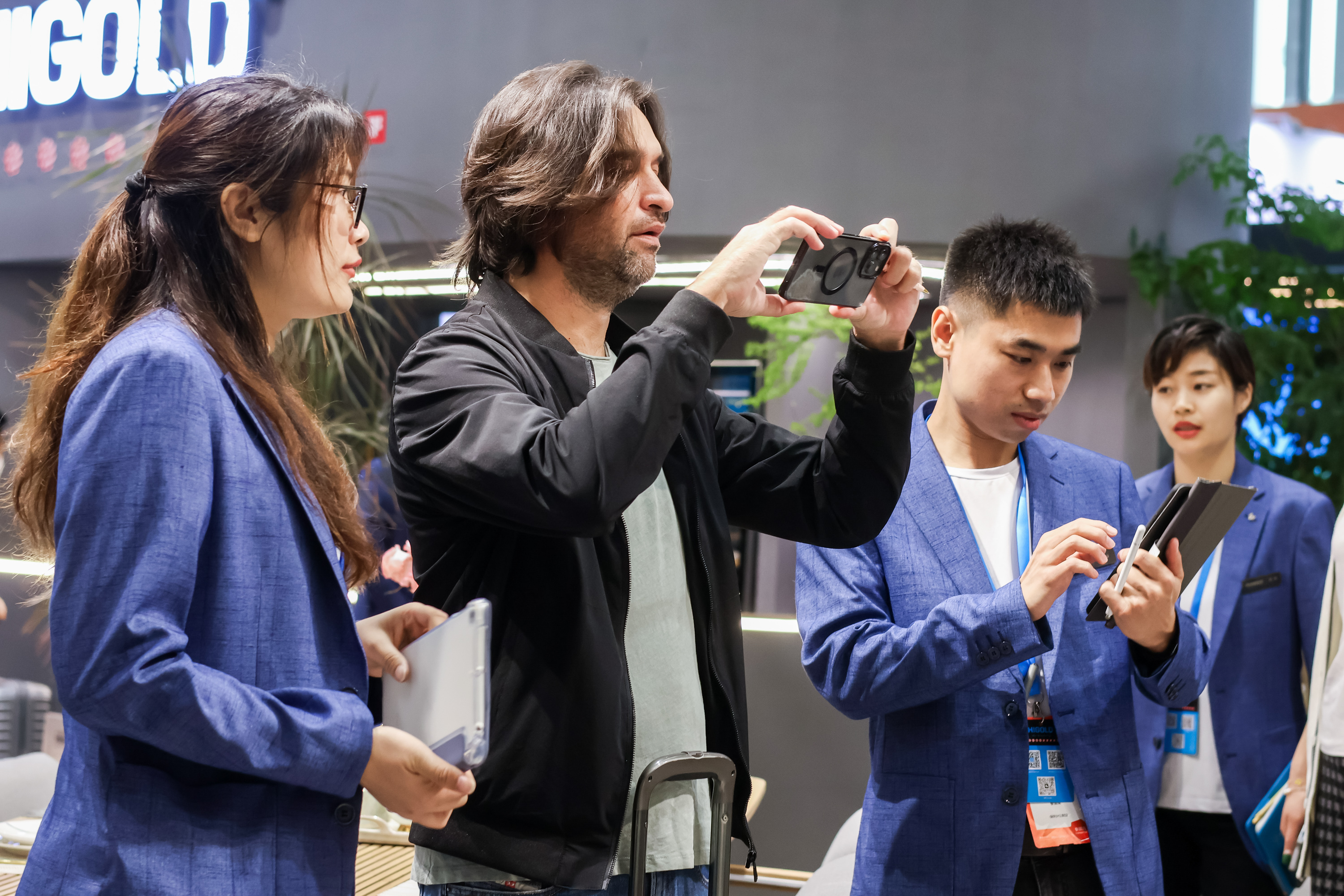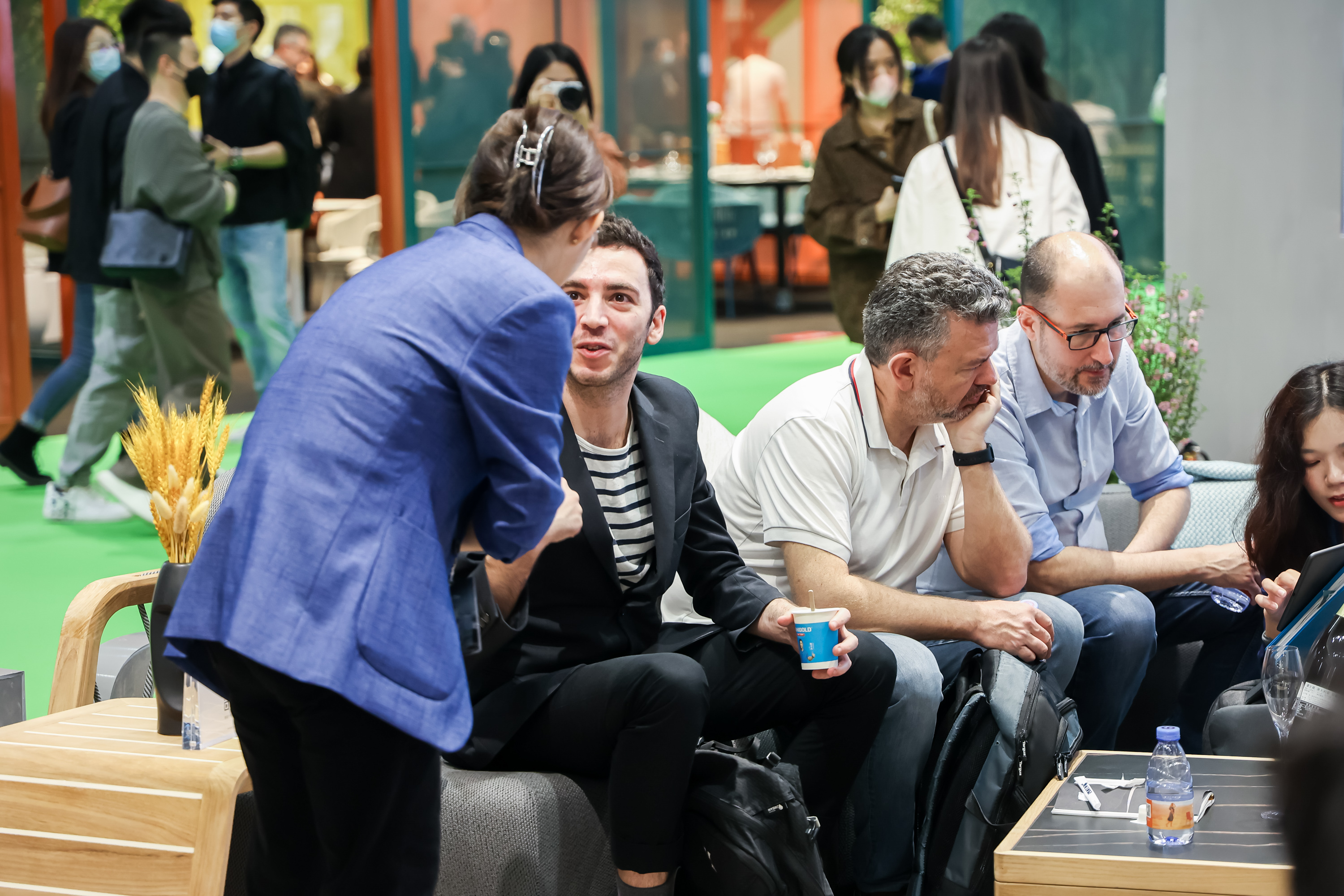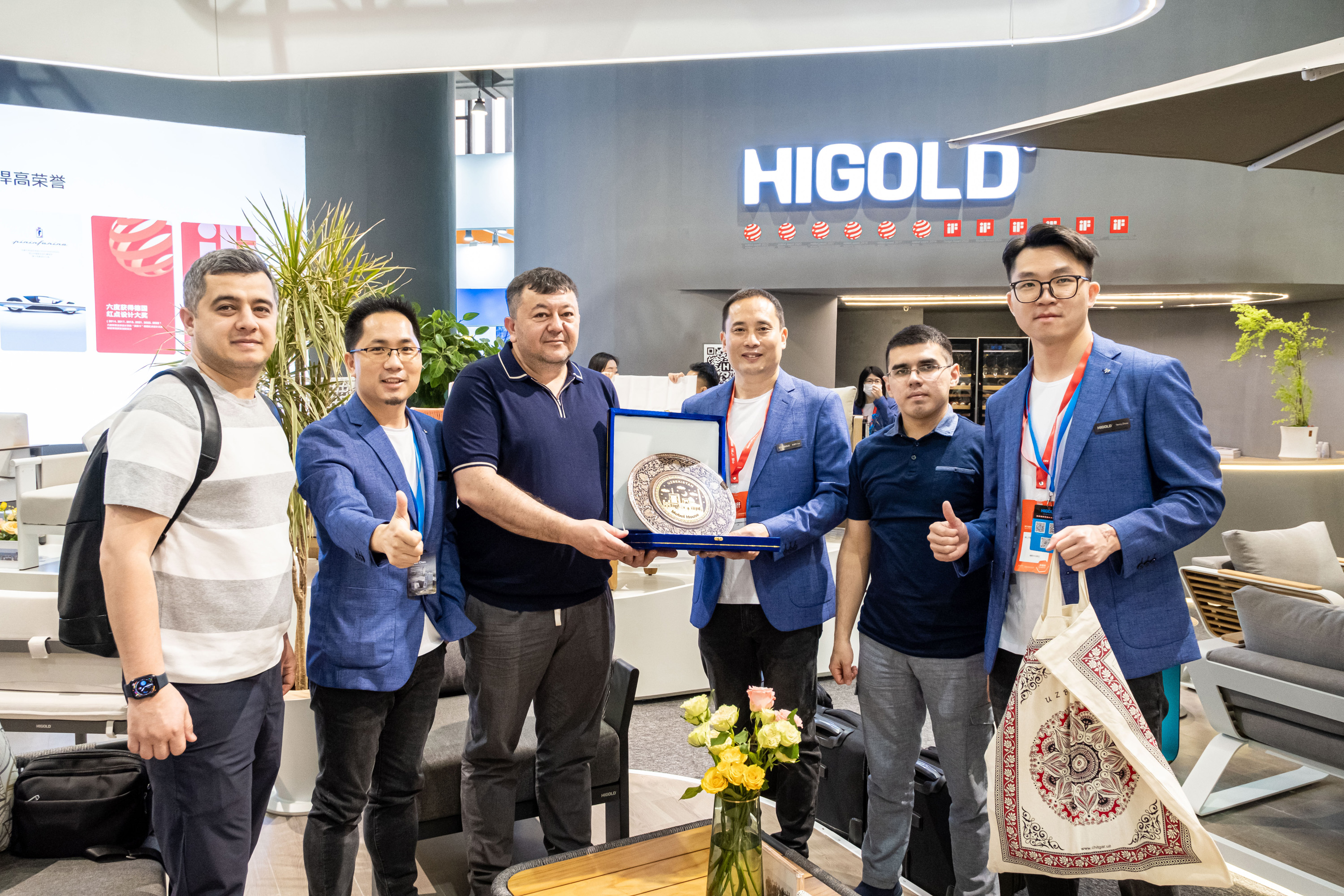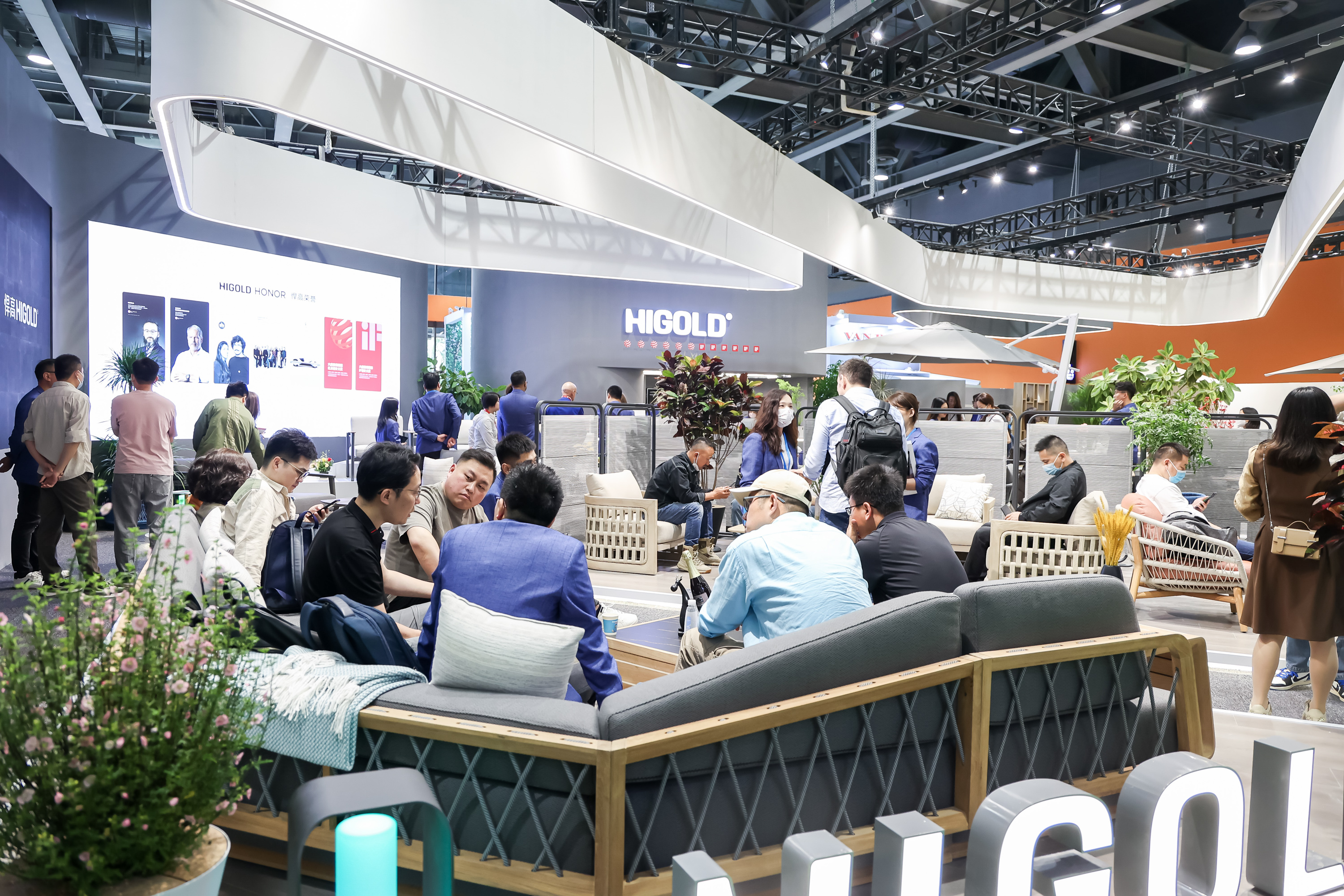 Higold's outdoor furniture flagship Collection, WING, with its unique design inspired by angel wings, is the most striking product at the show. The LEO Collection, made entirely of smooth teak wood, and the VASCA Collection, with its stunning color scheme, elliptical design, and colorful weaving, also stand out. The RIVA Collection, featuring a classical architectural style inspired by the Palace of Charles V in Spain, offers a delicate and comfortable touch. The AIO Collection, which incorporates Italian elements and offers a comfortable and filling experience.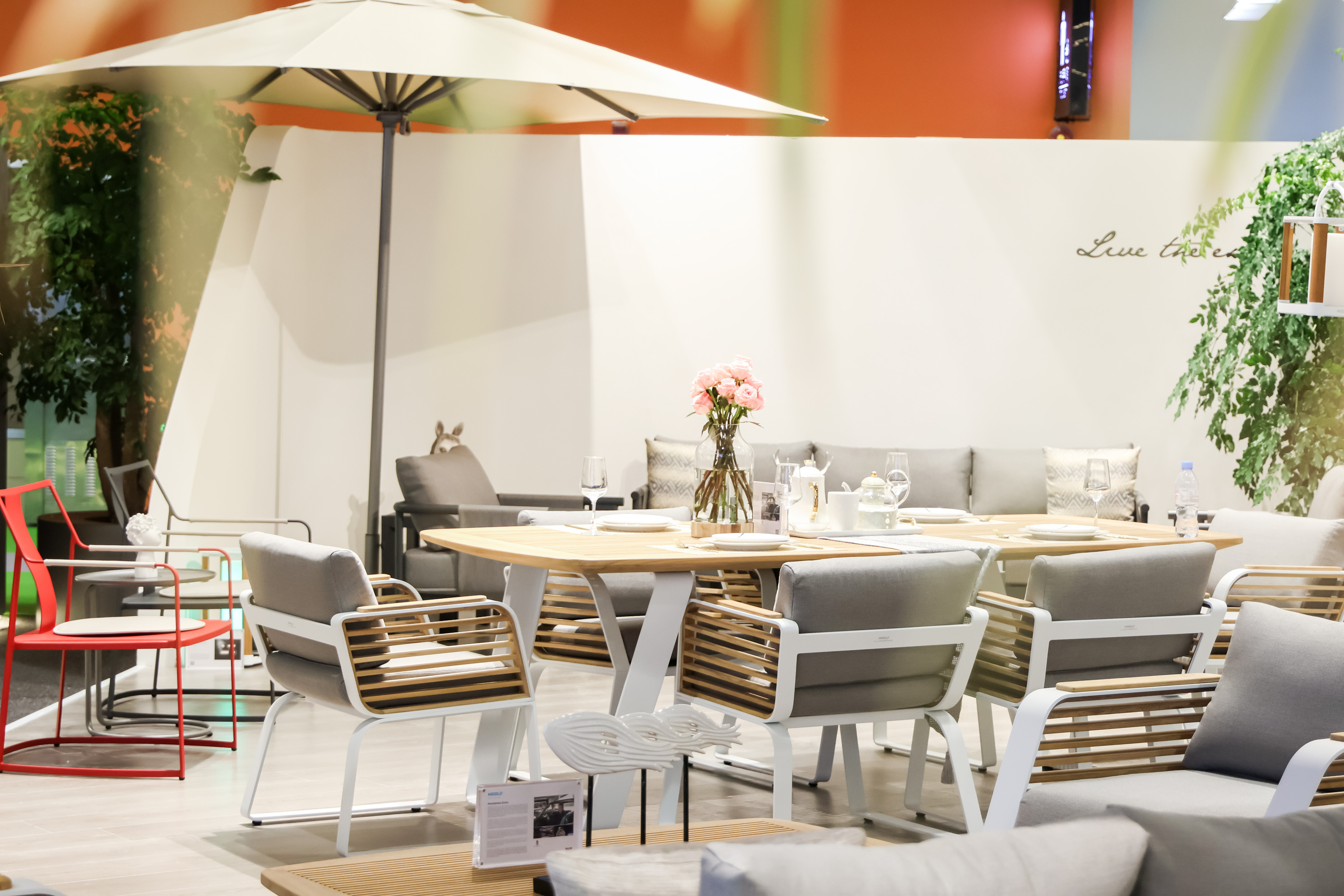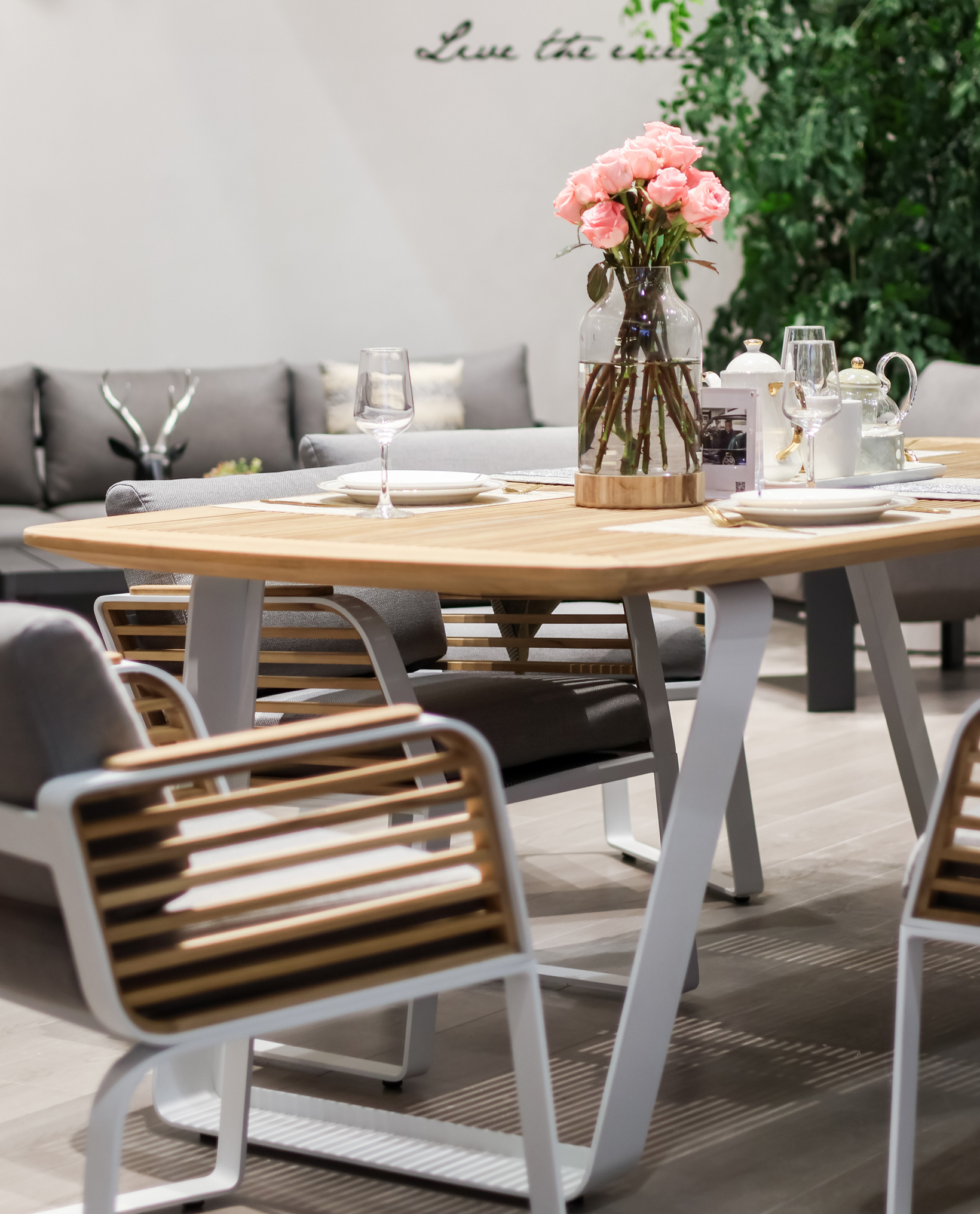 Wing Collection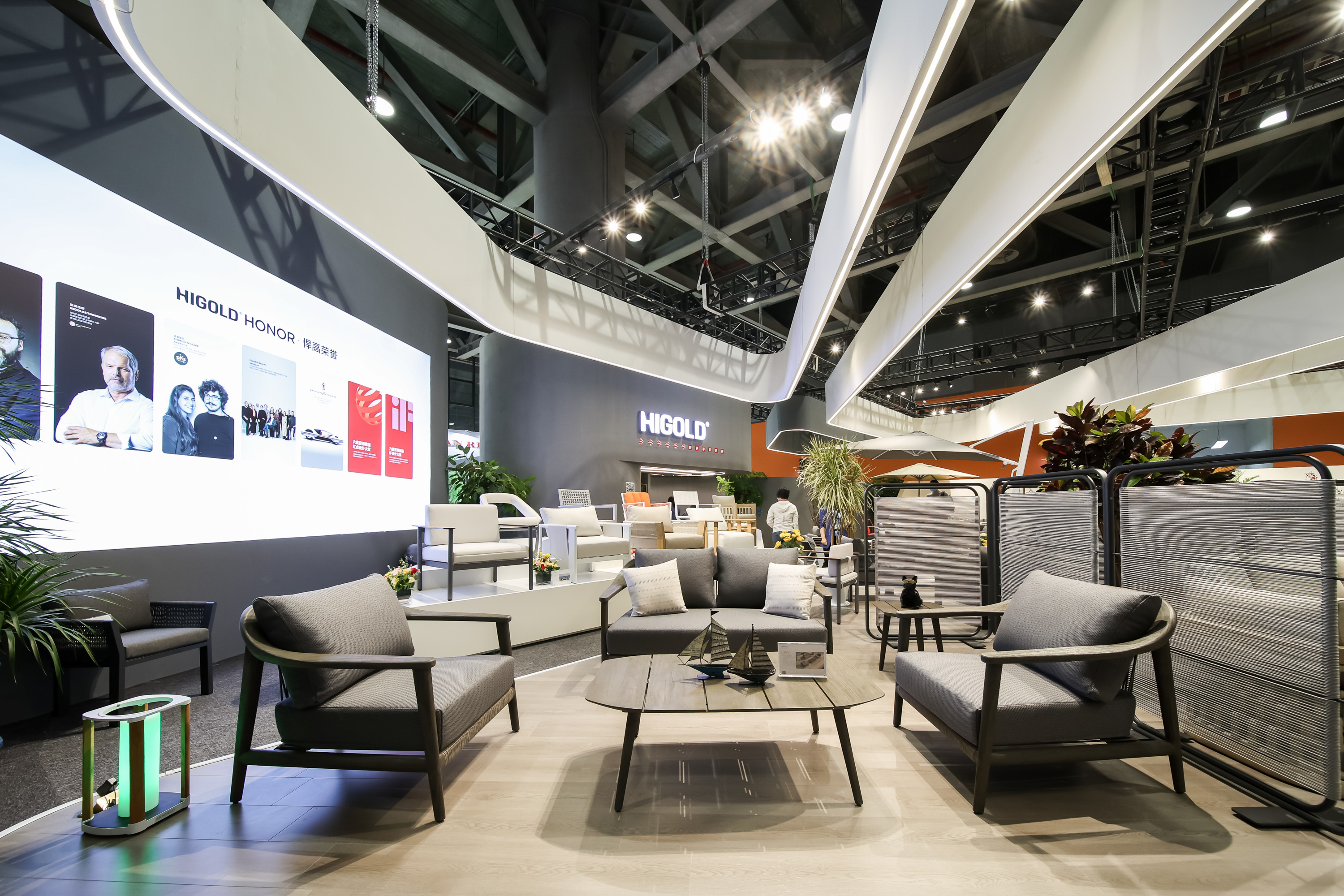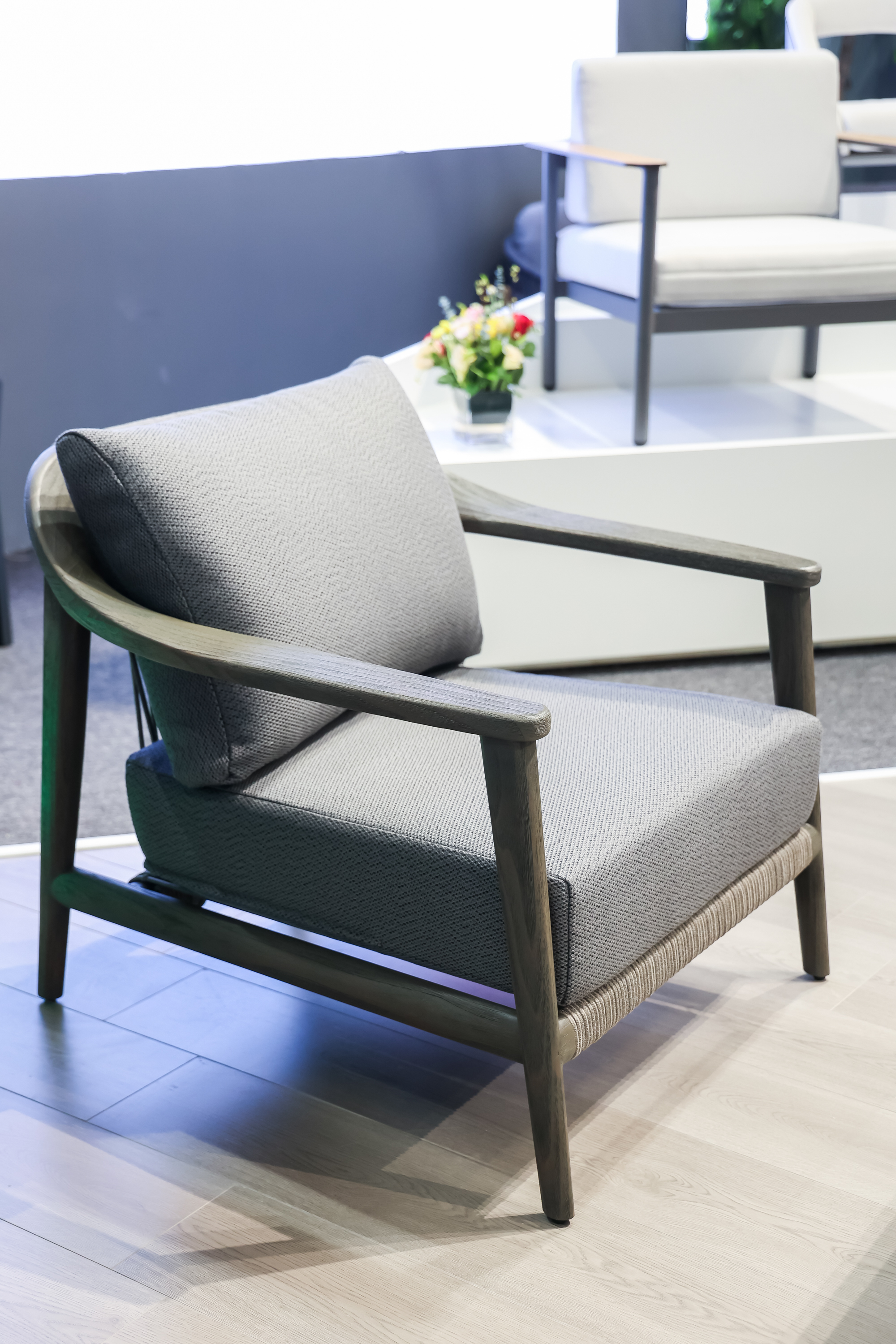 LEO Collection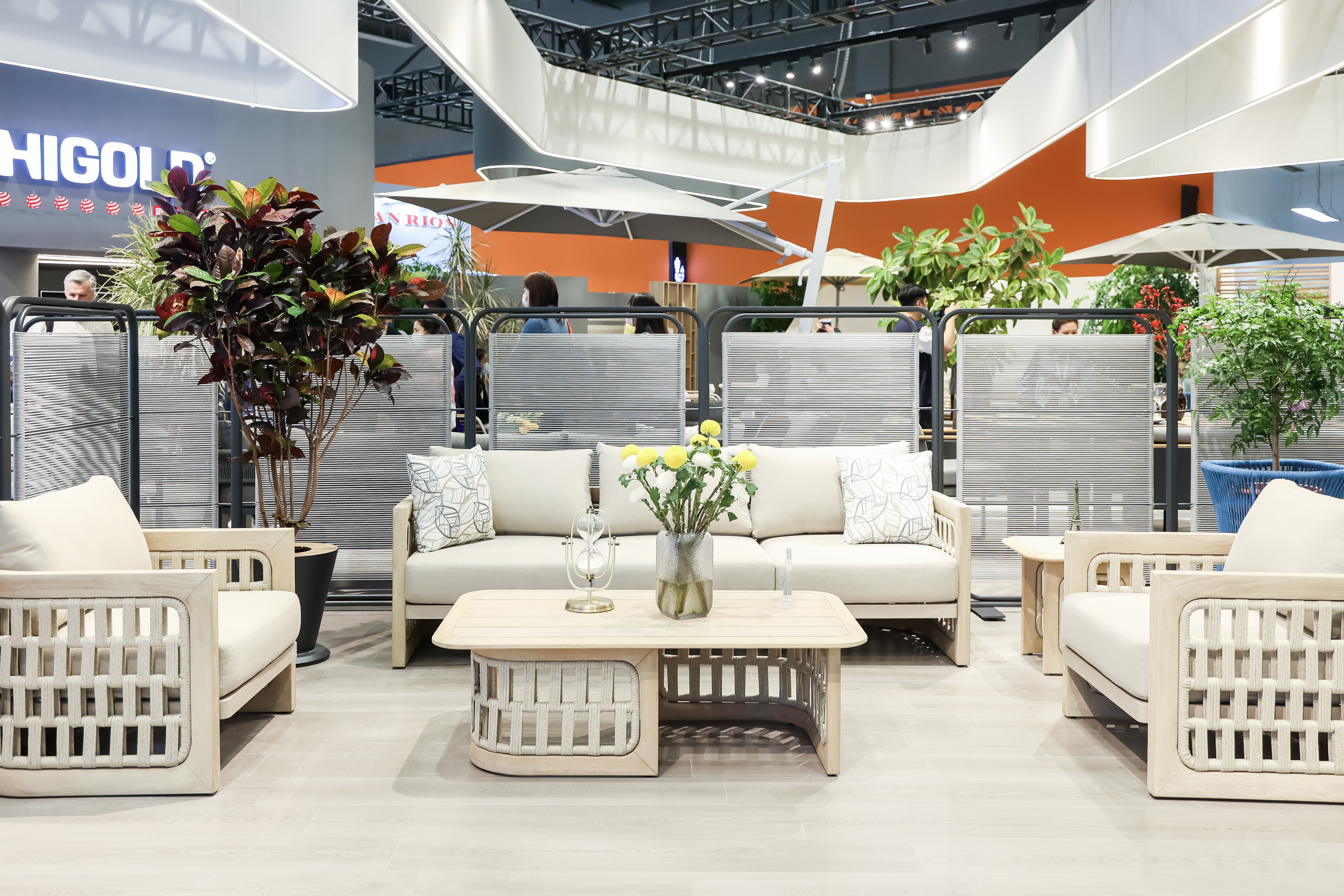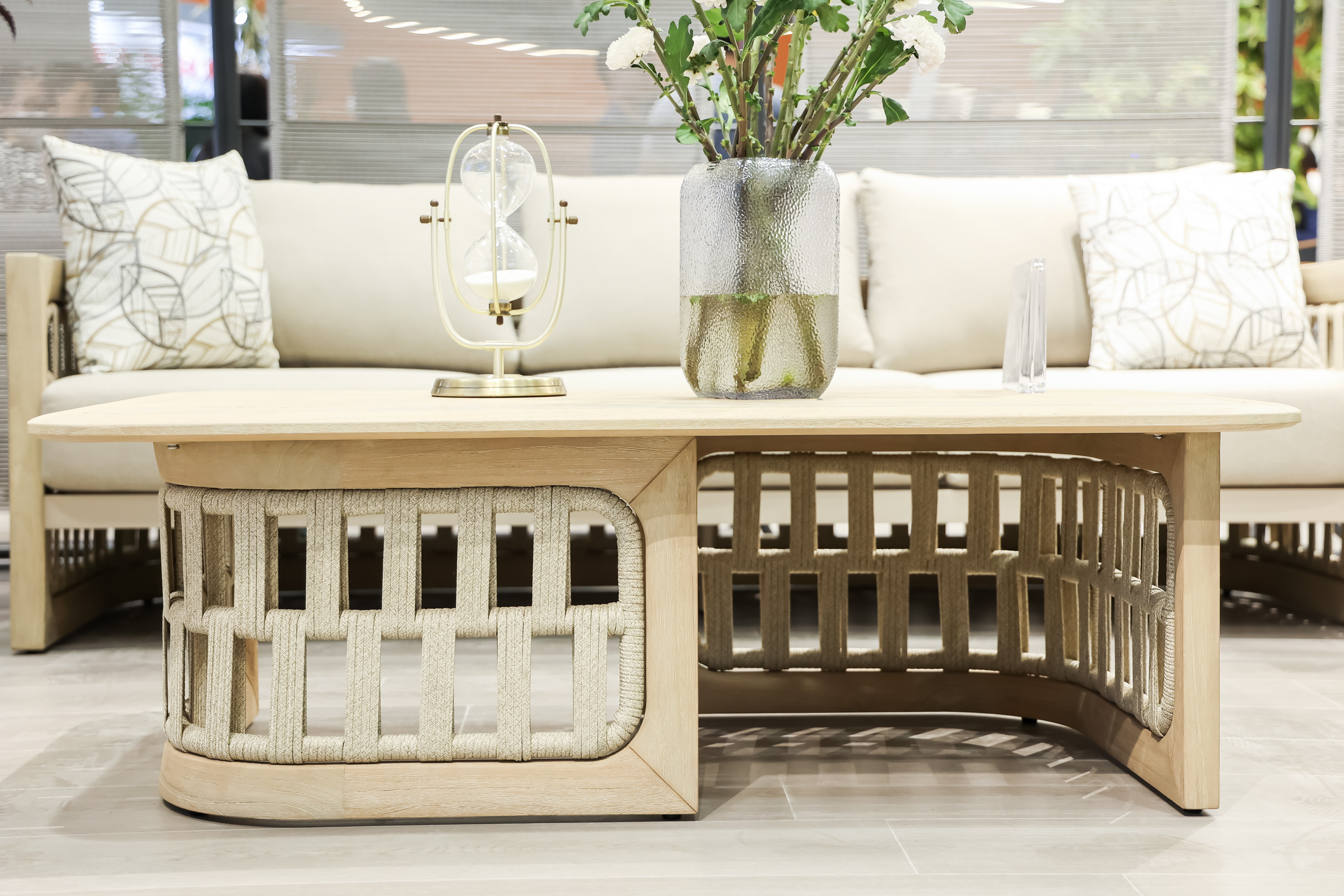 RIVA Collection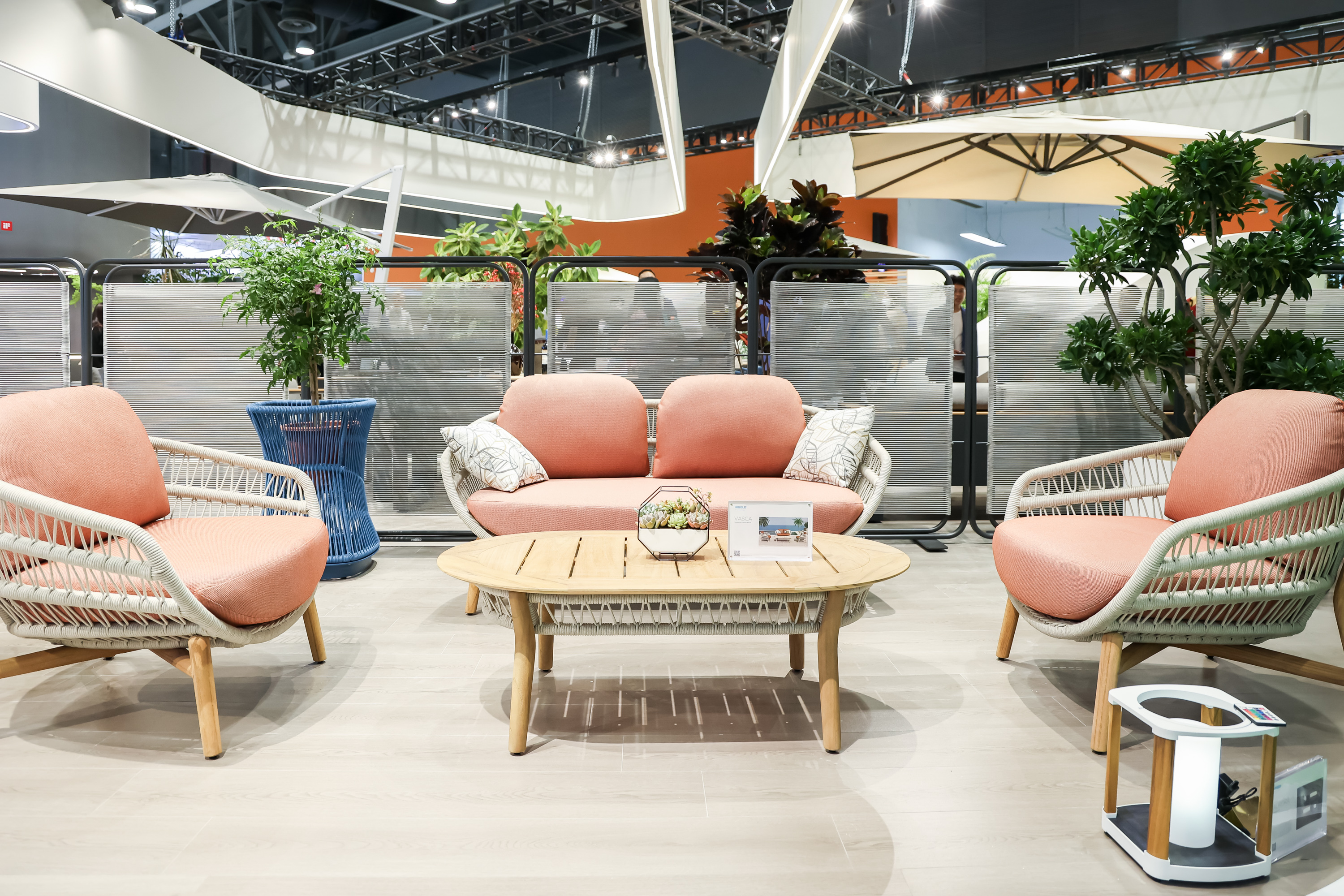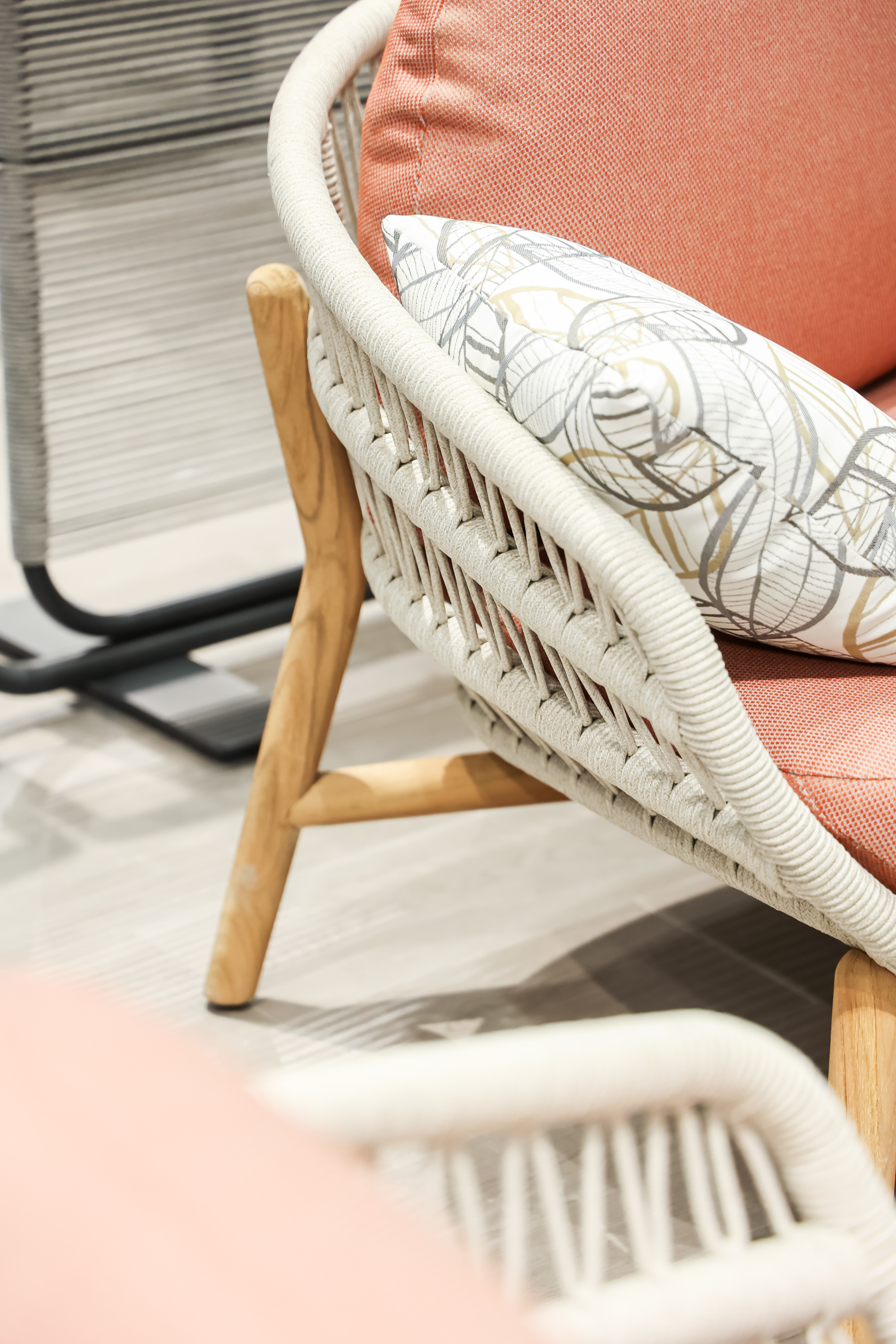 VASCA Collection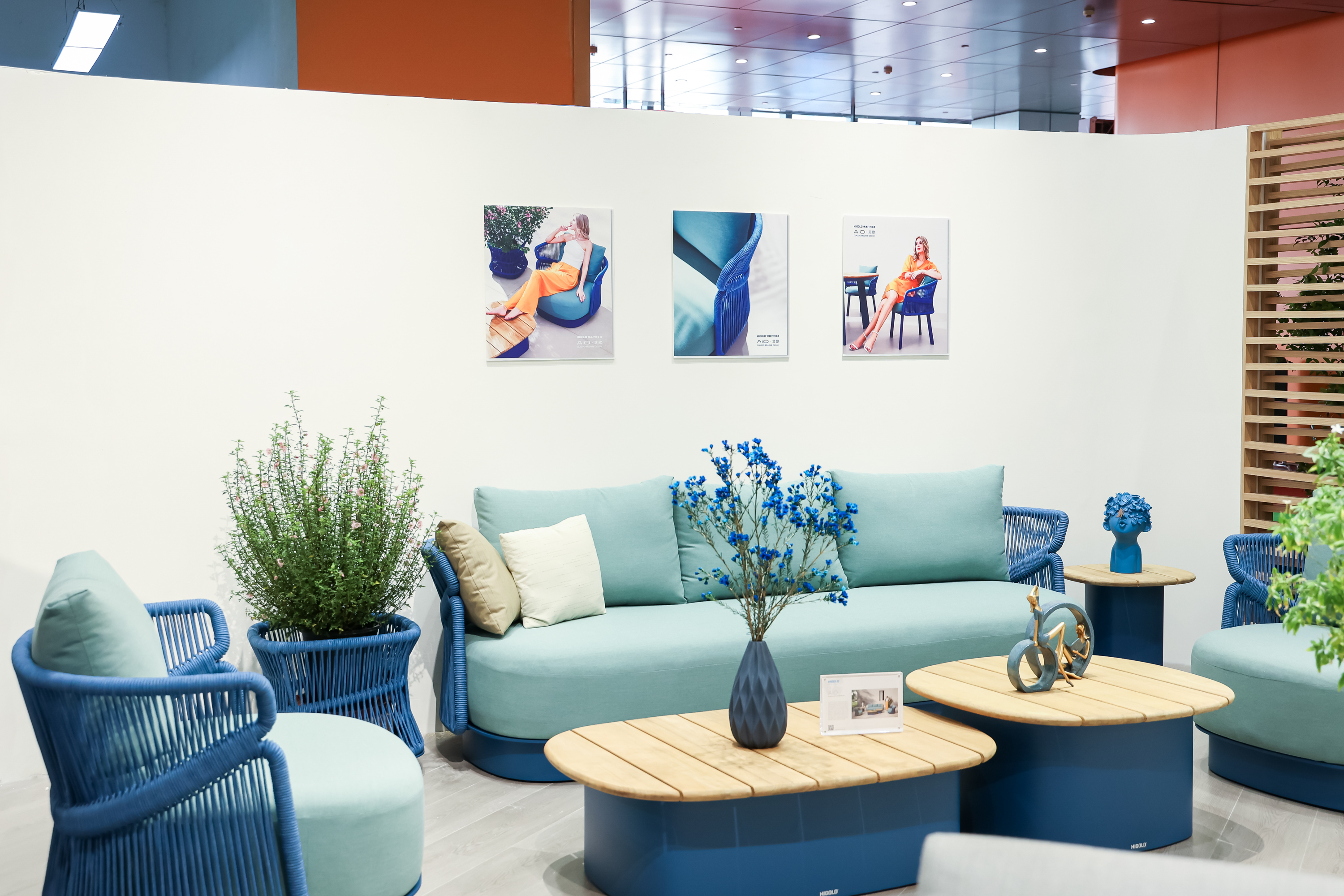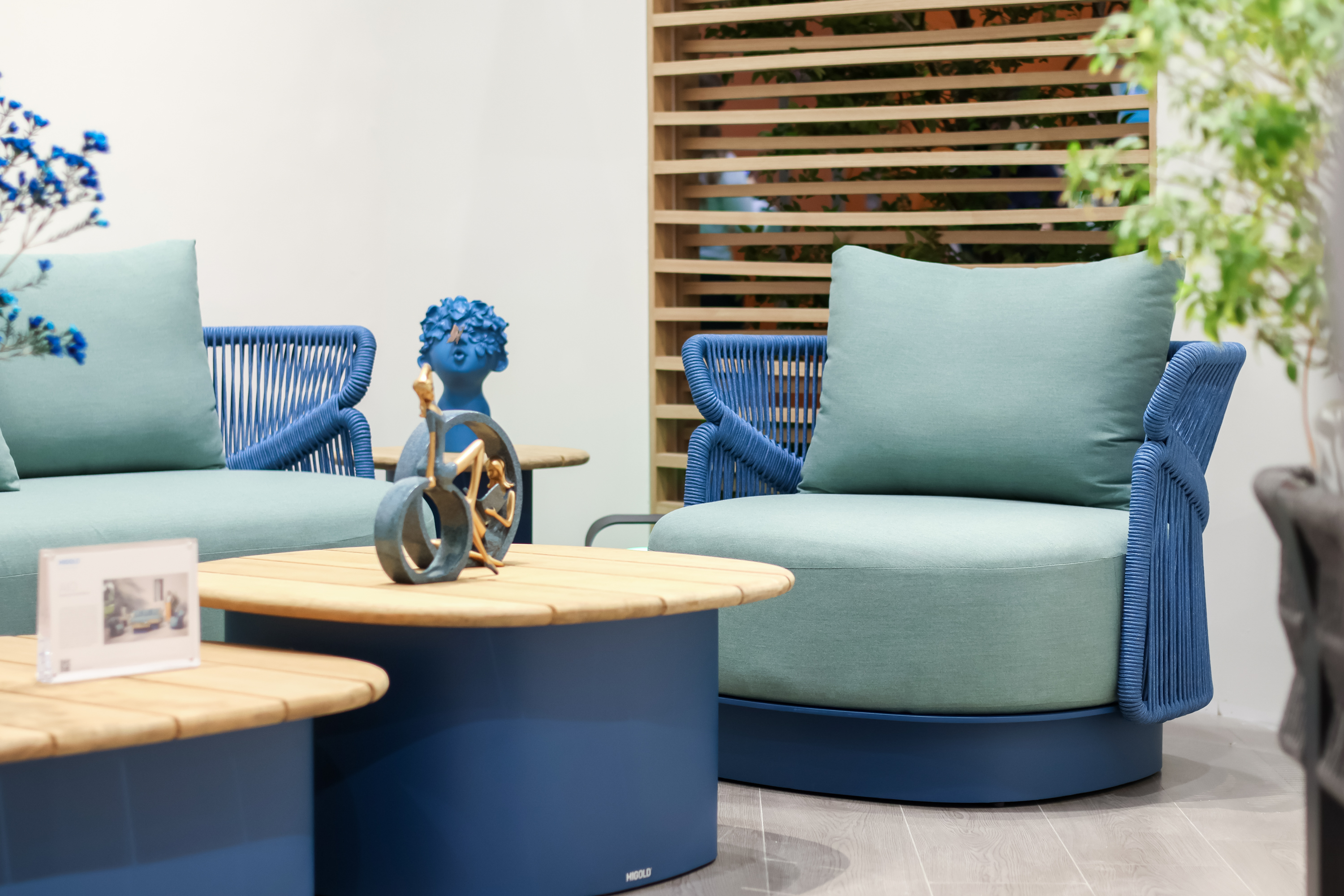 AIO Collection
As a brand that puts original design at the core of its philosophy, Higold absorbs a large number of outstanding domestic and foreign designers, providing a continuous source of strength for "Live the Excellent Life."
At the exhibition, Higold invited CB Team, a renowned design team from Milan, to share their design ideas and experiences. CB Team is good at drawing inspiration from the natural environment and architectural styles, and integrating diverse design elements into their works, condensing the flavor of life and bringing innovative and developmental designs to their products.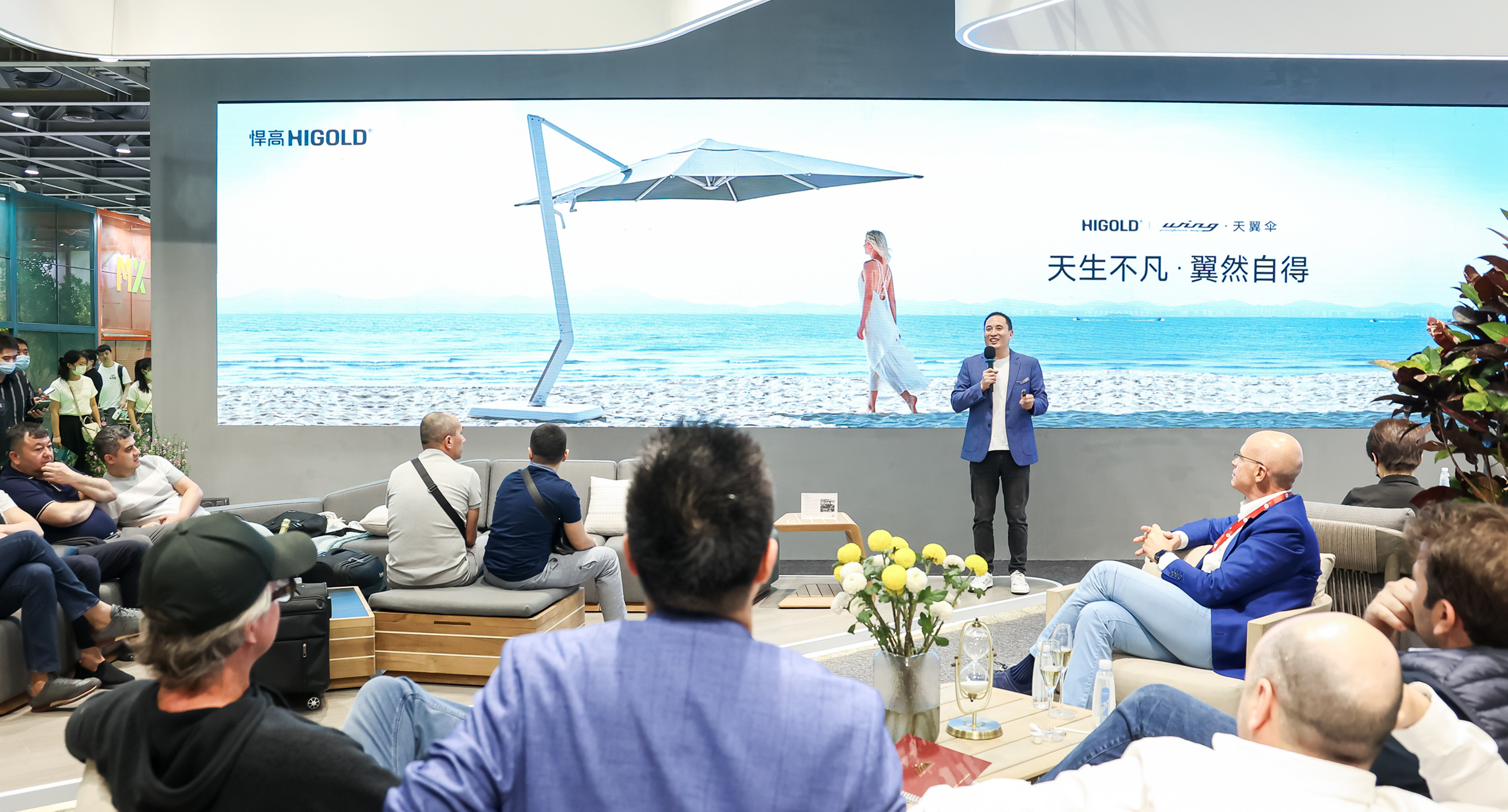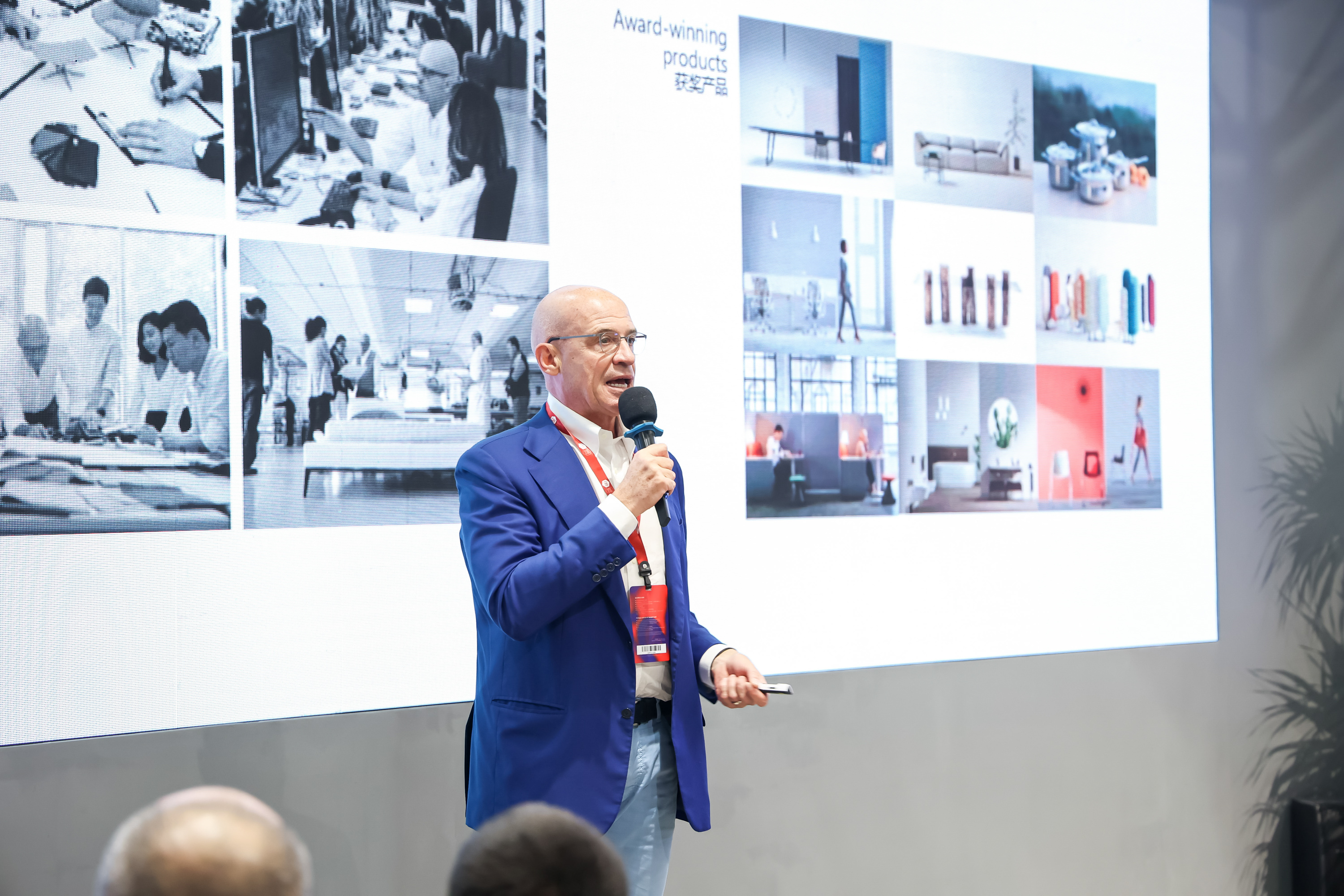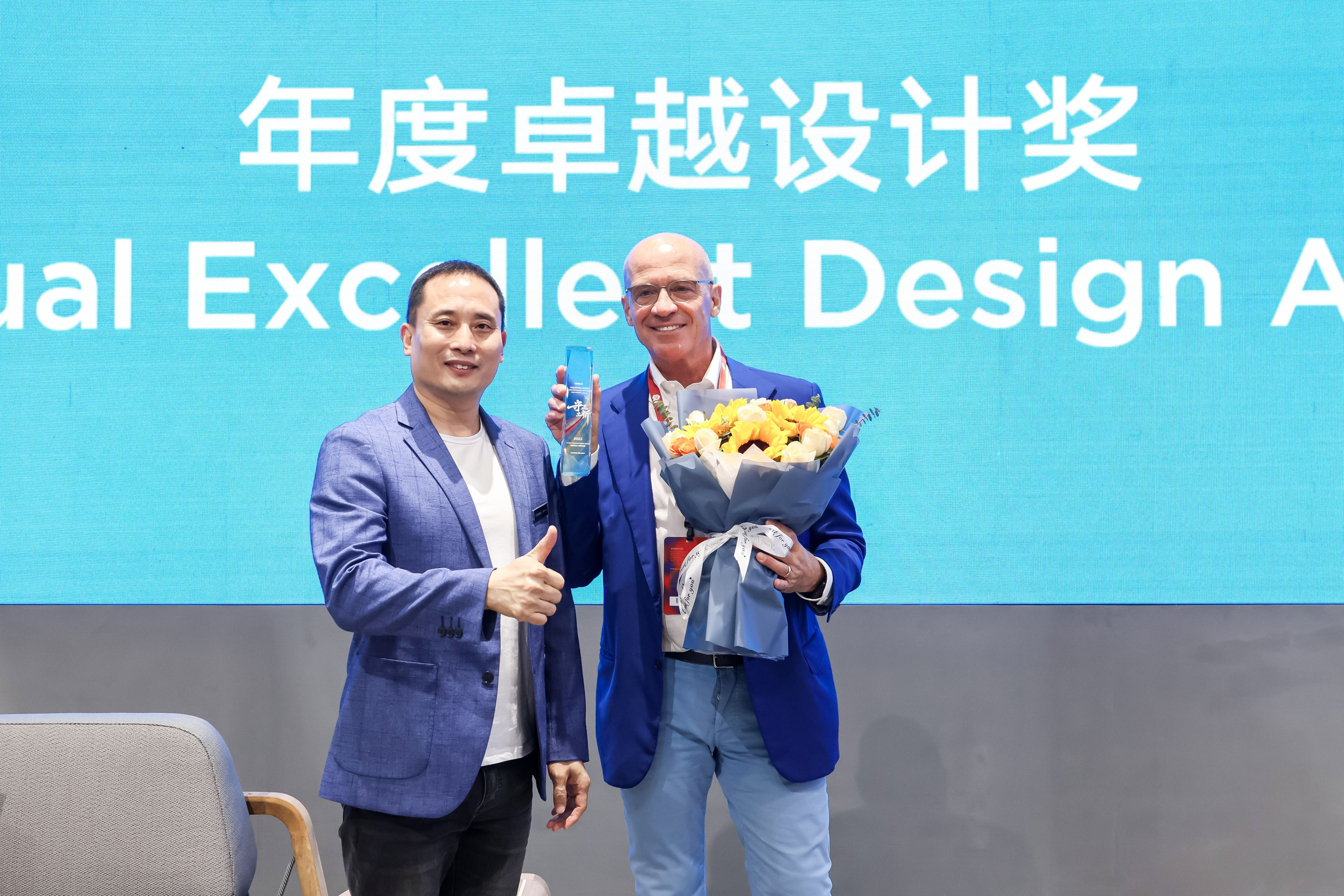 Higold plans to expand its product line in the next three to five years and continue to leverage its original design advantages. The development of Higold's outdoor umbrella products is a crucial step in the company's efforts to enter the world's top outdoor furniture brands, inspiring the brand's potential and driving market growth.