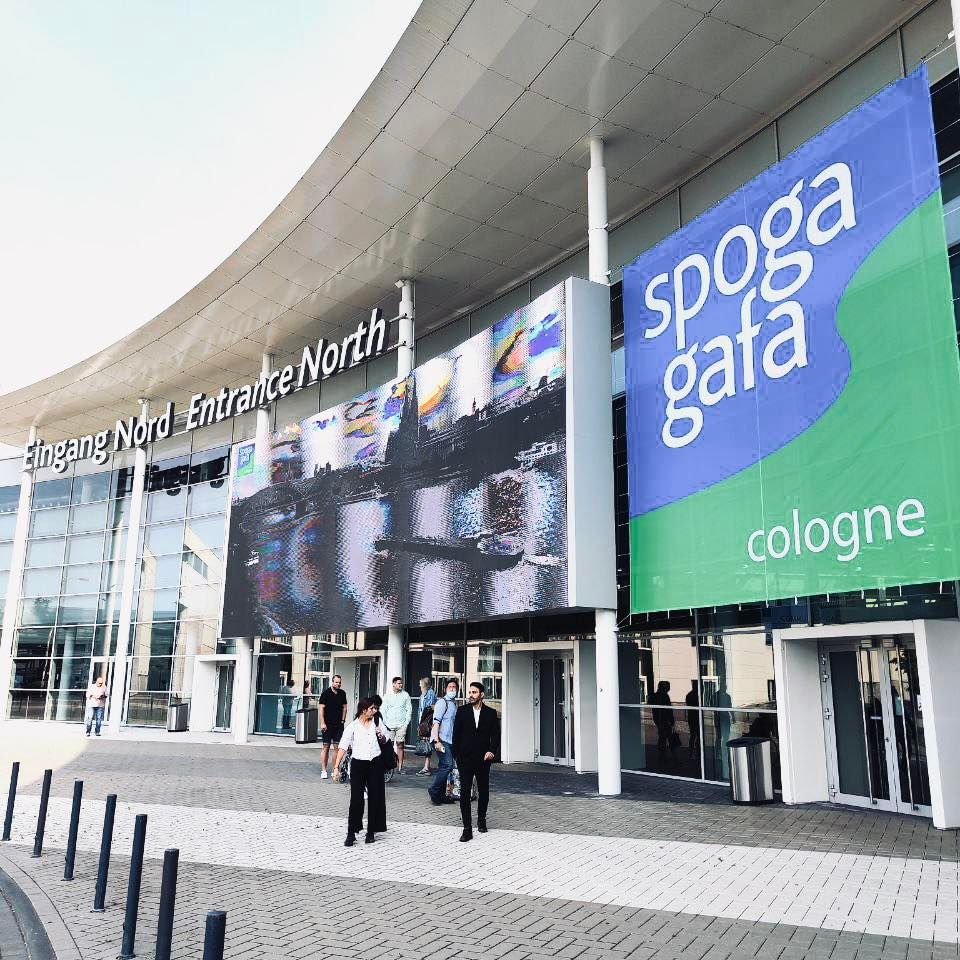 Spoga+gafa in Germany, known as the largest and oldest international trade fair for sports and camping equipment, outdoor furniture, and gardening products, attracted over 2000 global brands, covering an exhibition area of over 230,000 square meters.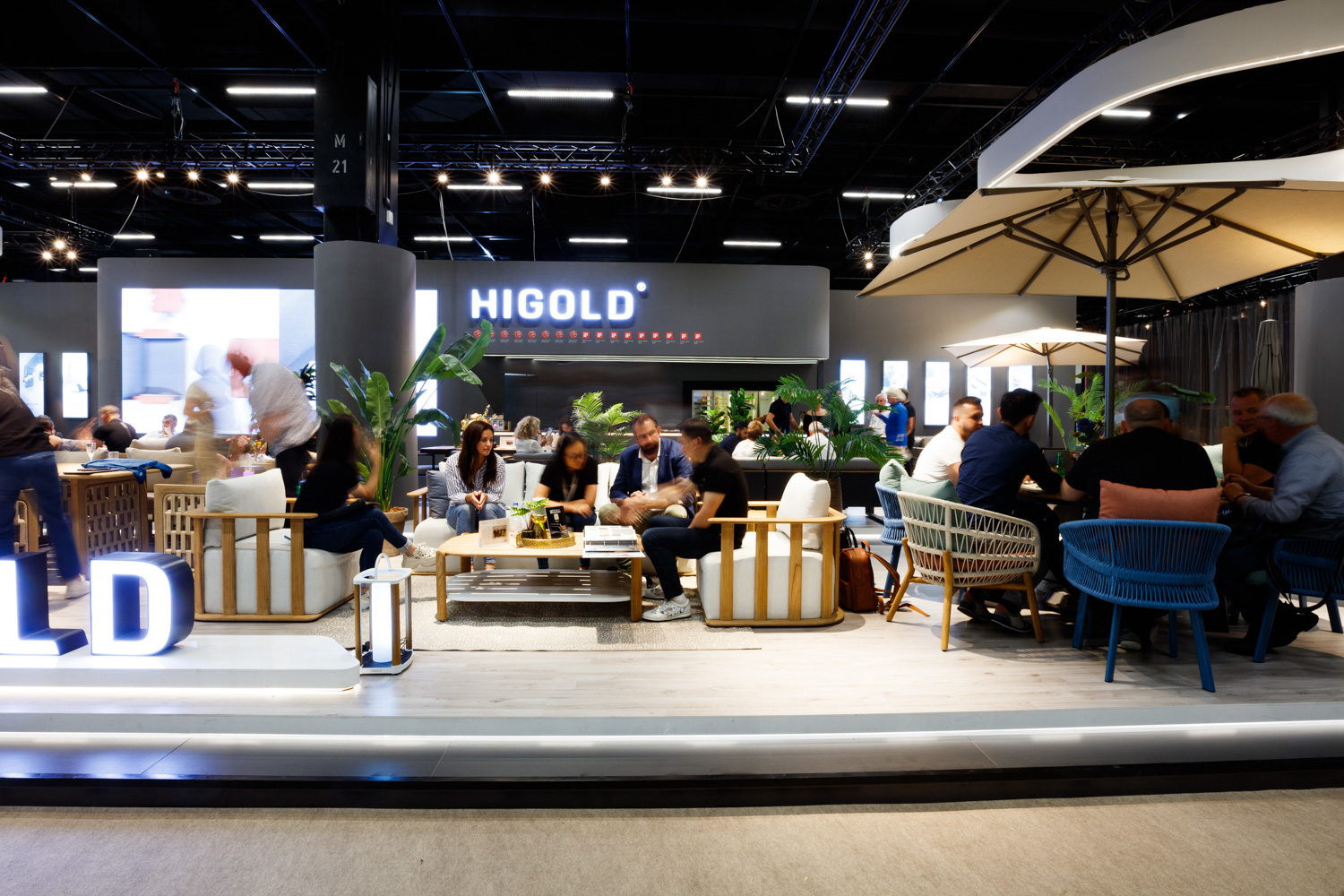 HIGOLD's booth, located in Hall 10.2 at P040-O041, covered an area of over 300 square meters, making it the only Chinese brand in the International Brands Hall 10.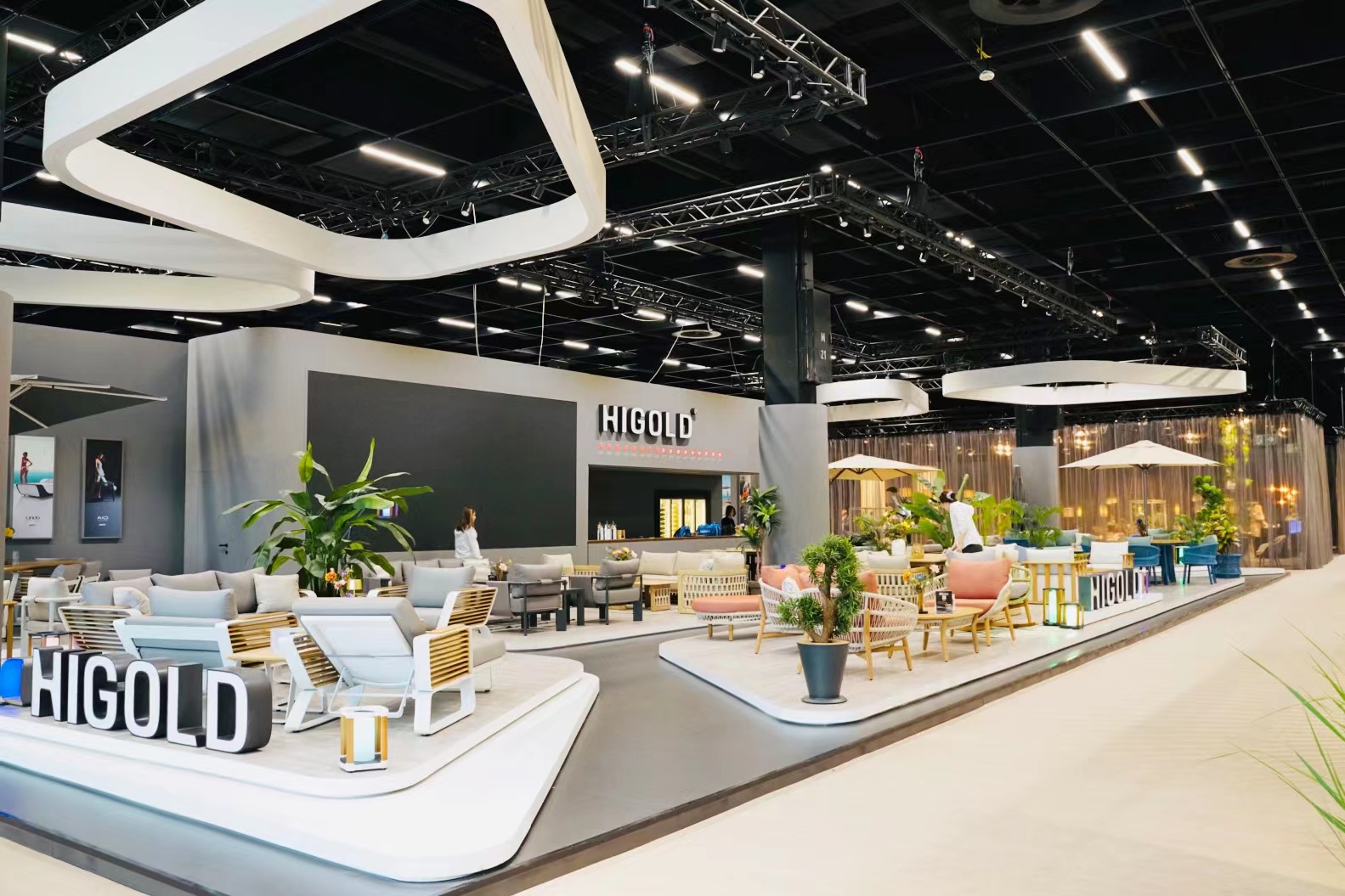 With a forward-thinking international brand awareness, HIGOLD illuminated the creative life inspiration of visitors from around the world with its elegant and outstanding exhibition hall and captivating original designs.
HIGOLD gathers works from pioneering global designers, establishing long-term, in-depth, and close collaborations. The products showcased at this exhibition are all created by top designers from around the world, attracting attention for their aesthetic appearance and exquisite craftsmanship. Moreover, HIGOLD products and brand advertisements can be seen prominently throughout the exhibition hall, showcasing the brand's strength.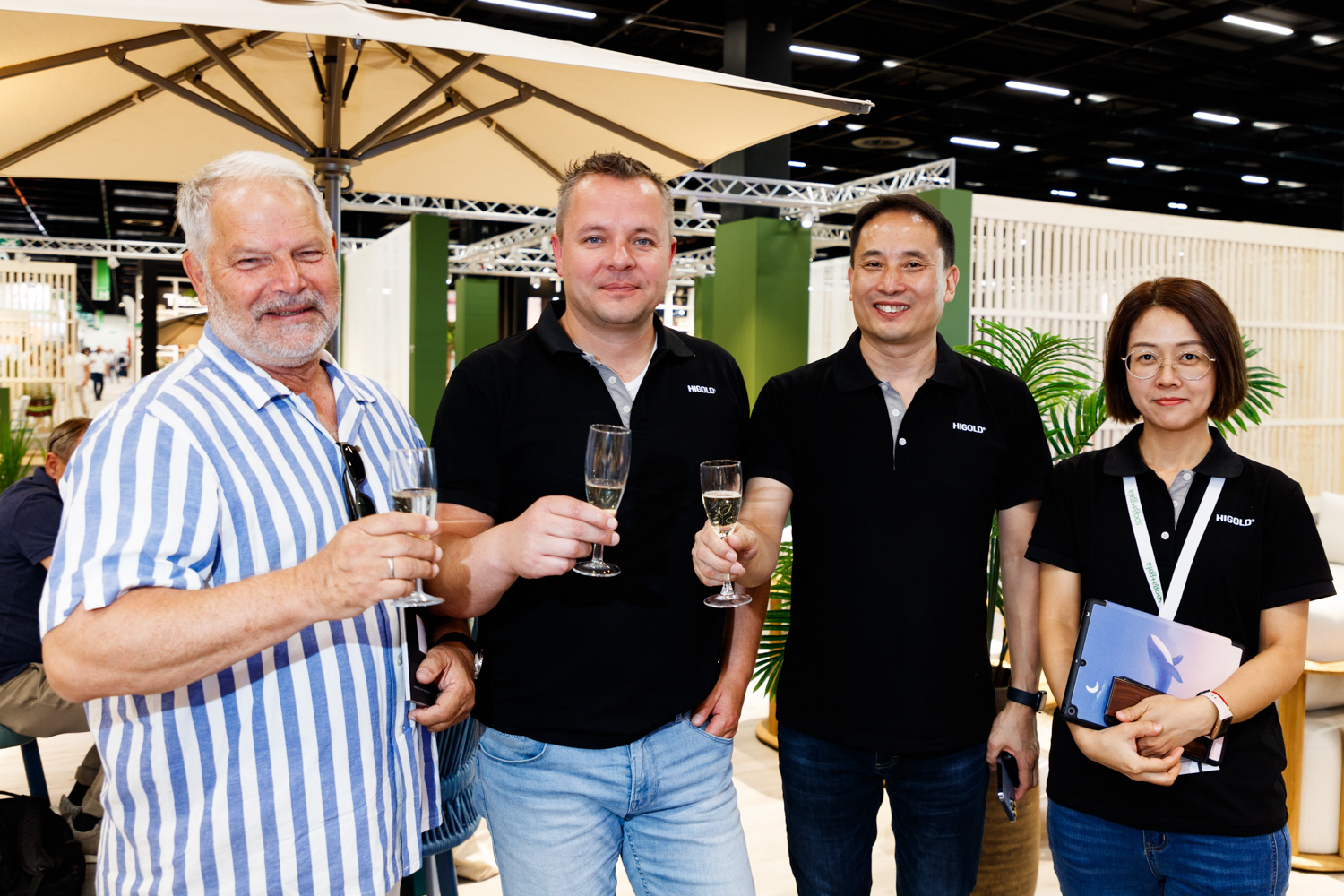 On the first day, HIGOLD's exhibition booth attracted a crowd of visitors who came to experience the comfortable and exquisite products. HIGOLD's team warmly welcomed each visitor with delicious food, using design as a bridge to exchange ideas about the limitless possibilities of outdoor living scenes.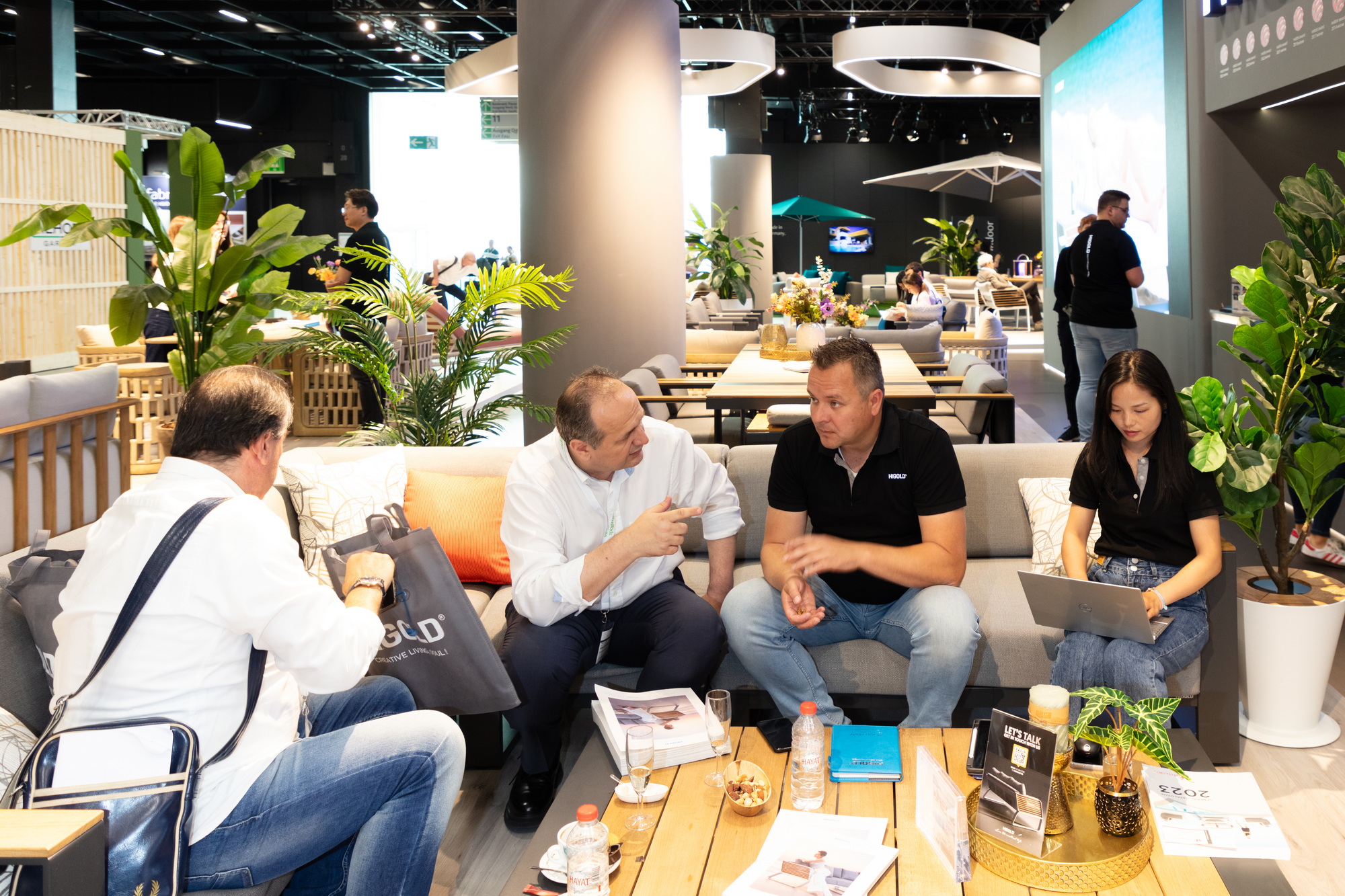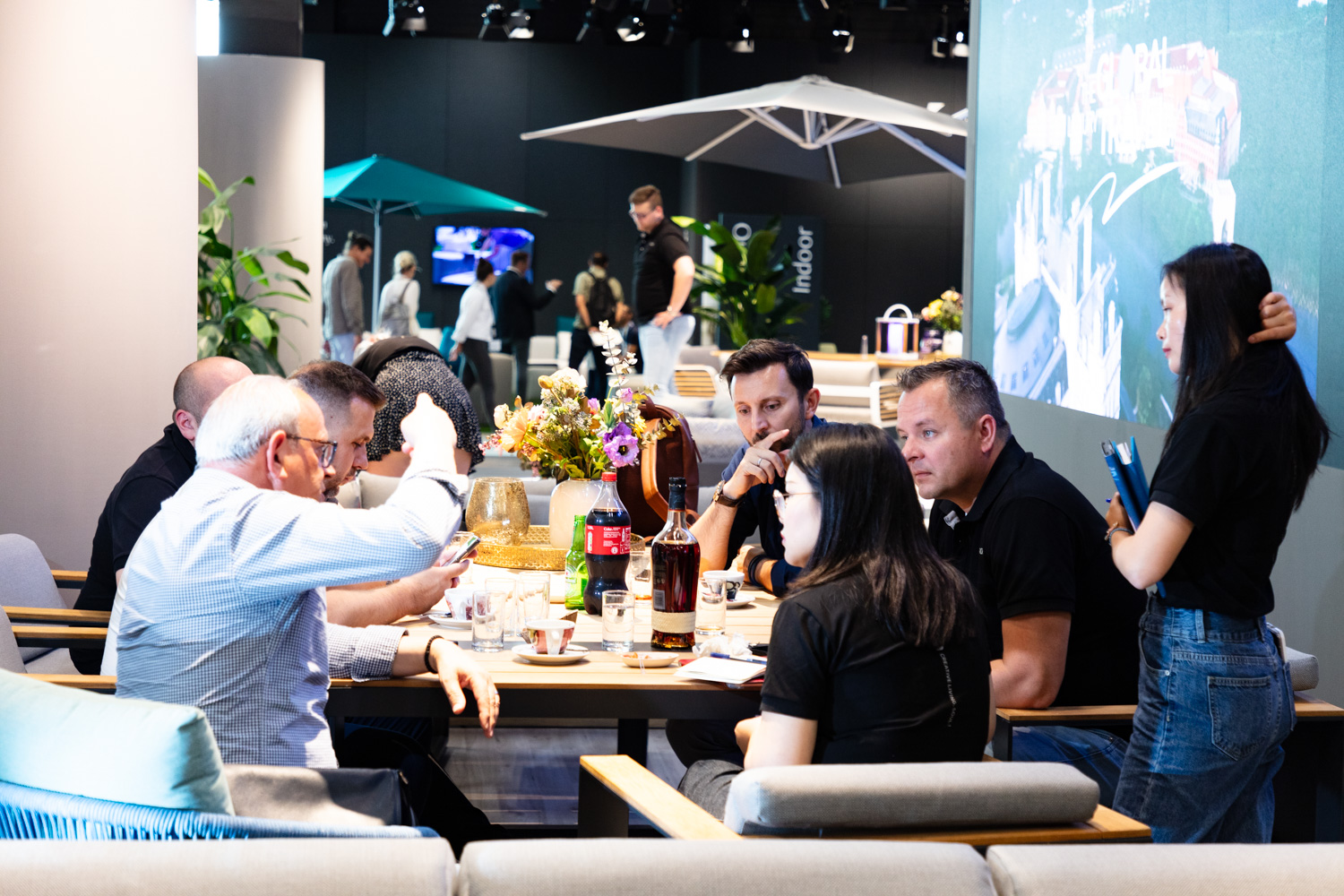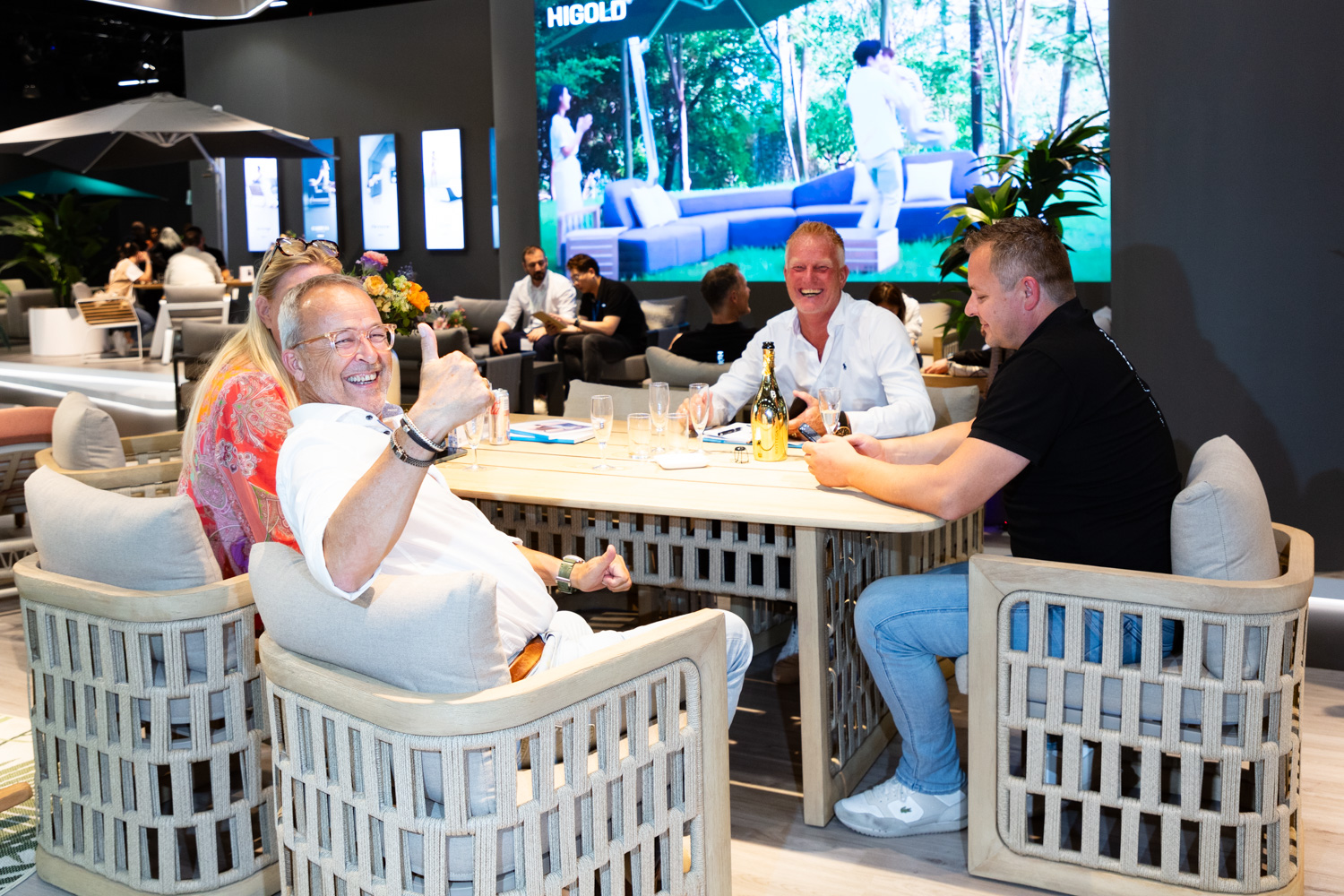 Stepping into the HIGOLD exhibition booth, extraordinary and innovative works catch the eye, shining with diverse designs from elegance to classical rigor, captivating the entire venue.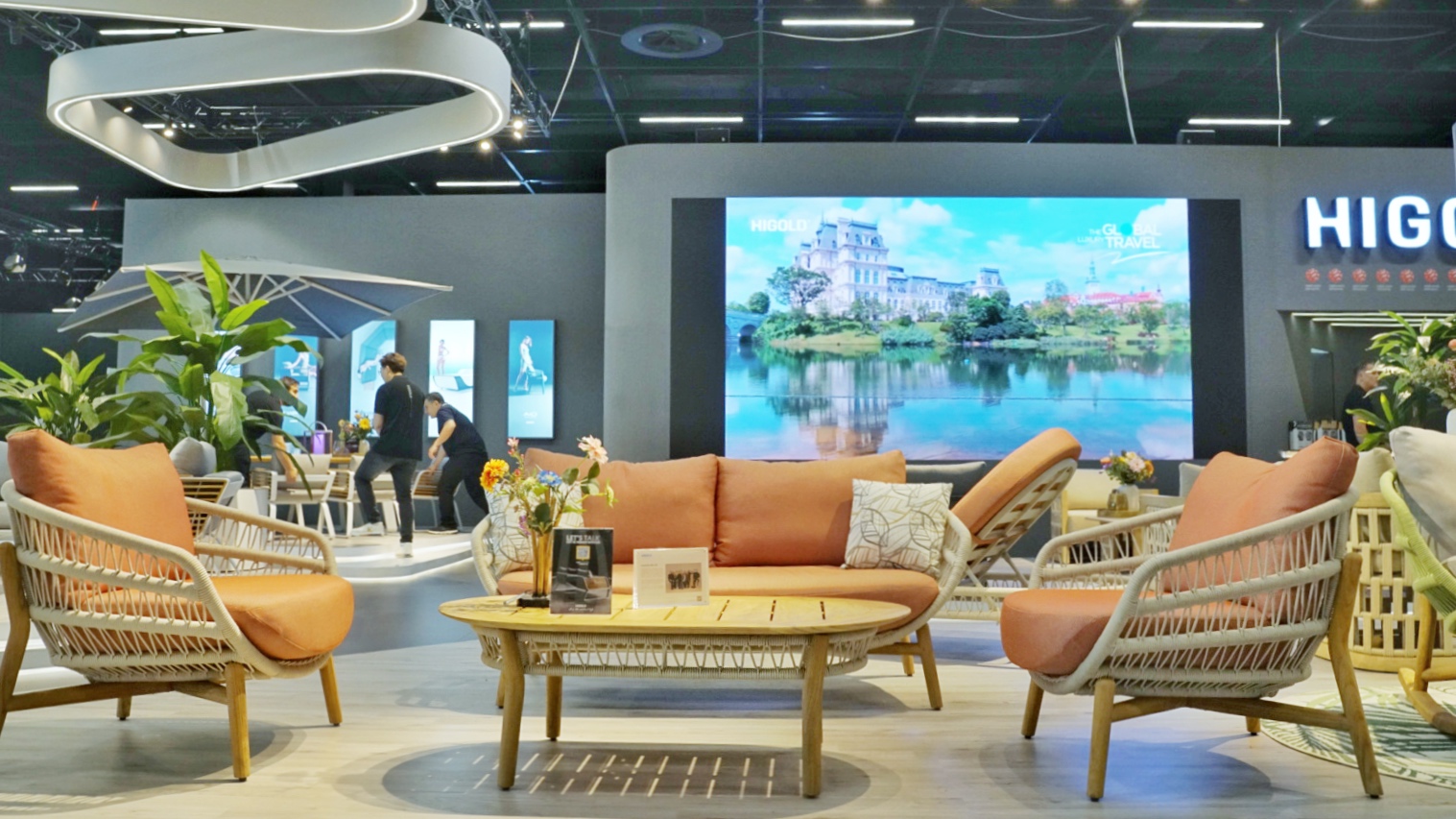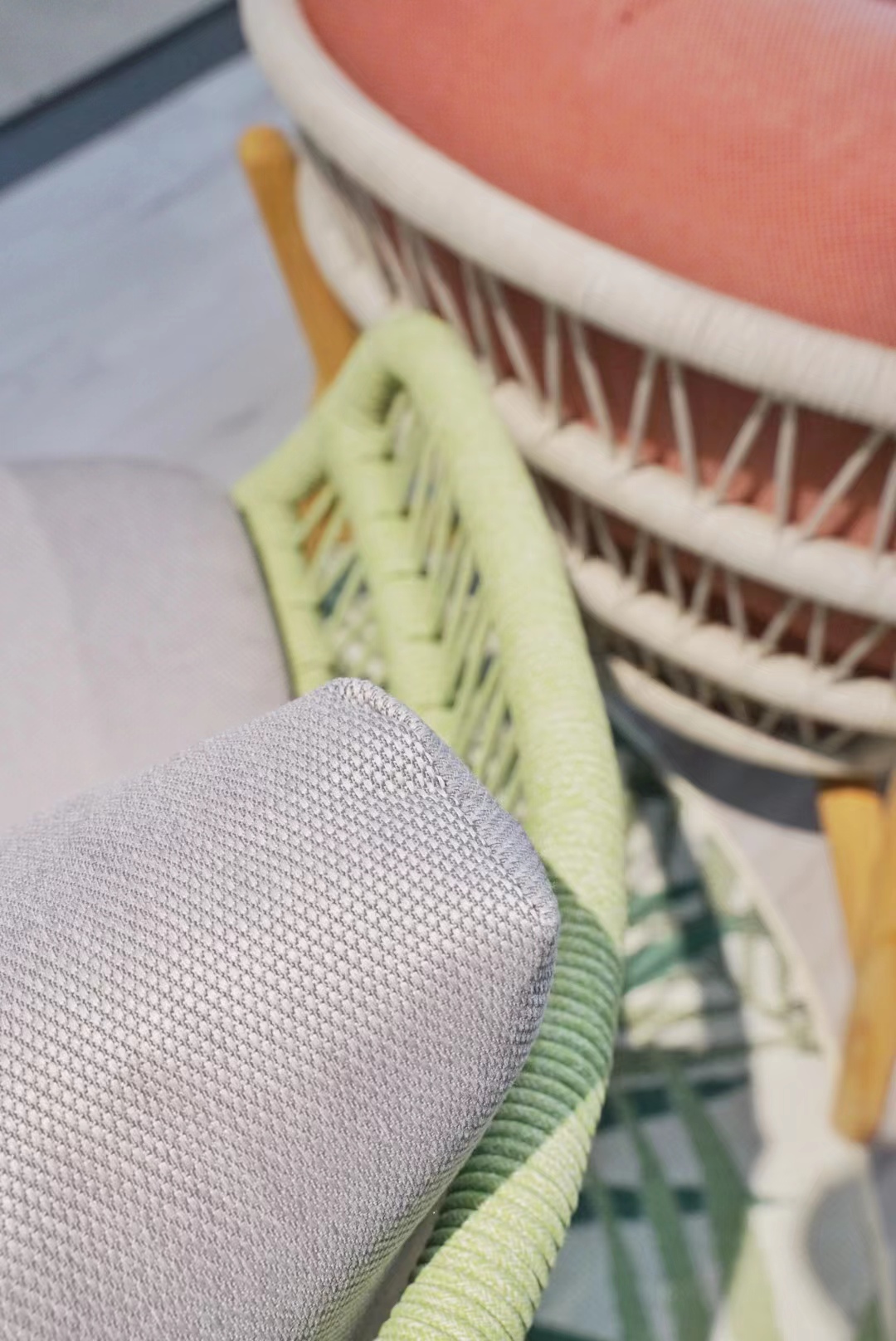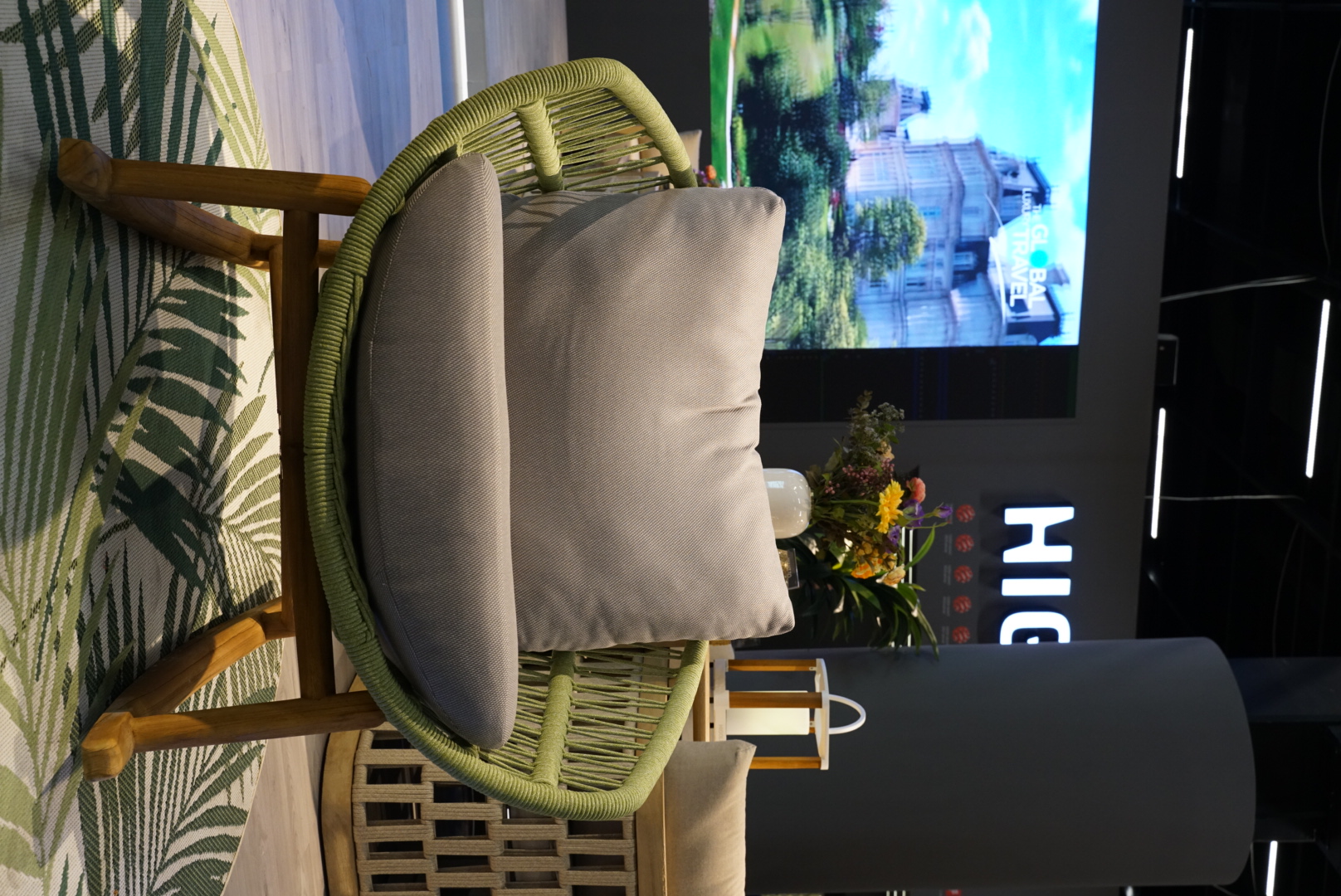 The VASCA Collection features a rounded embrace of woven backrests. Supported by gentle and sturdy wooden bottoms, people can lean on the soft and abundant cushions, instantly immersing themselves in a soothing experience.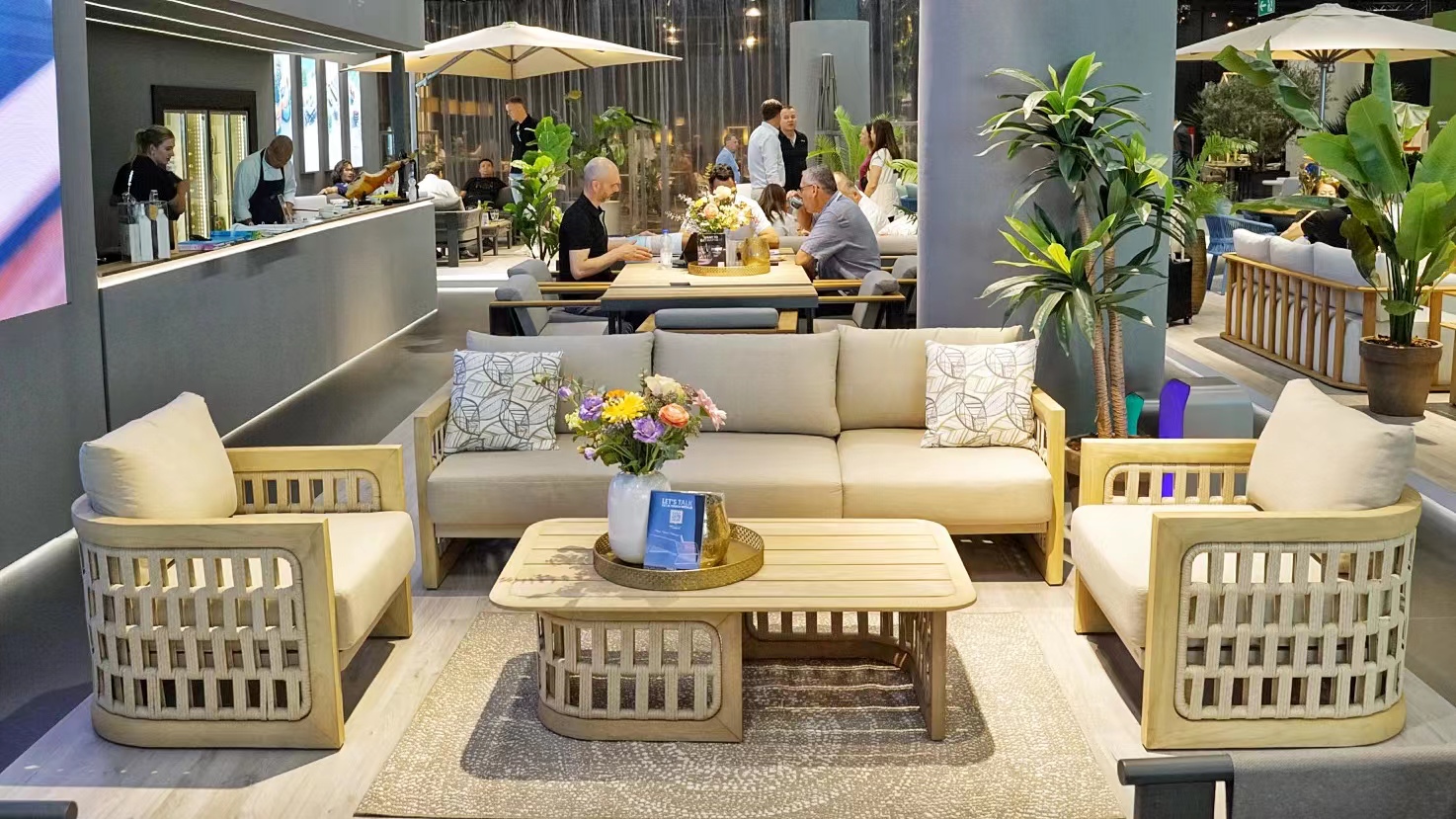 The RIVA Collection perfectly blends classical and modern art. Inspired by the Moorish architecture of Andalusia, Spain, the RIVA Collection outlines meticulous and regular perforations with special yarn, reminiscent of the exquisite arches of the Carlos V Palace in Granada.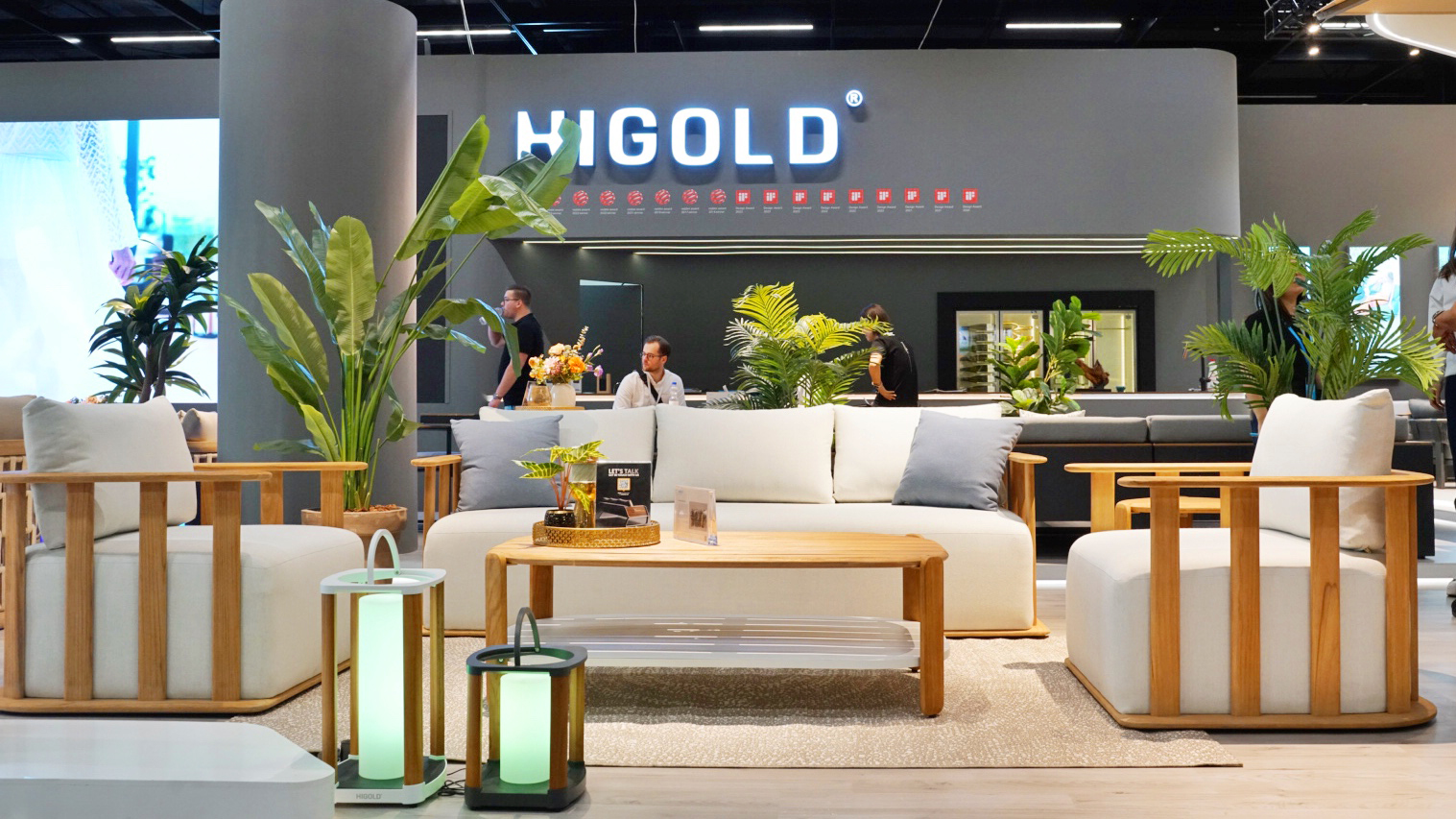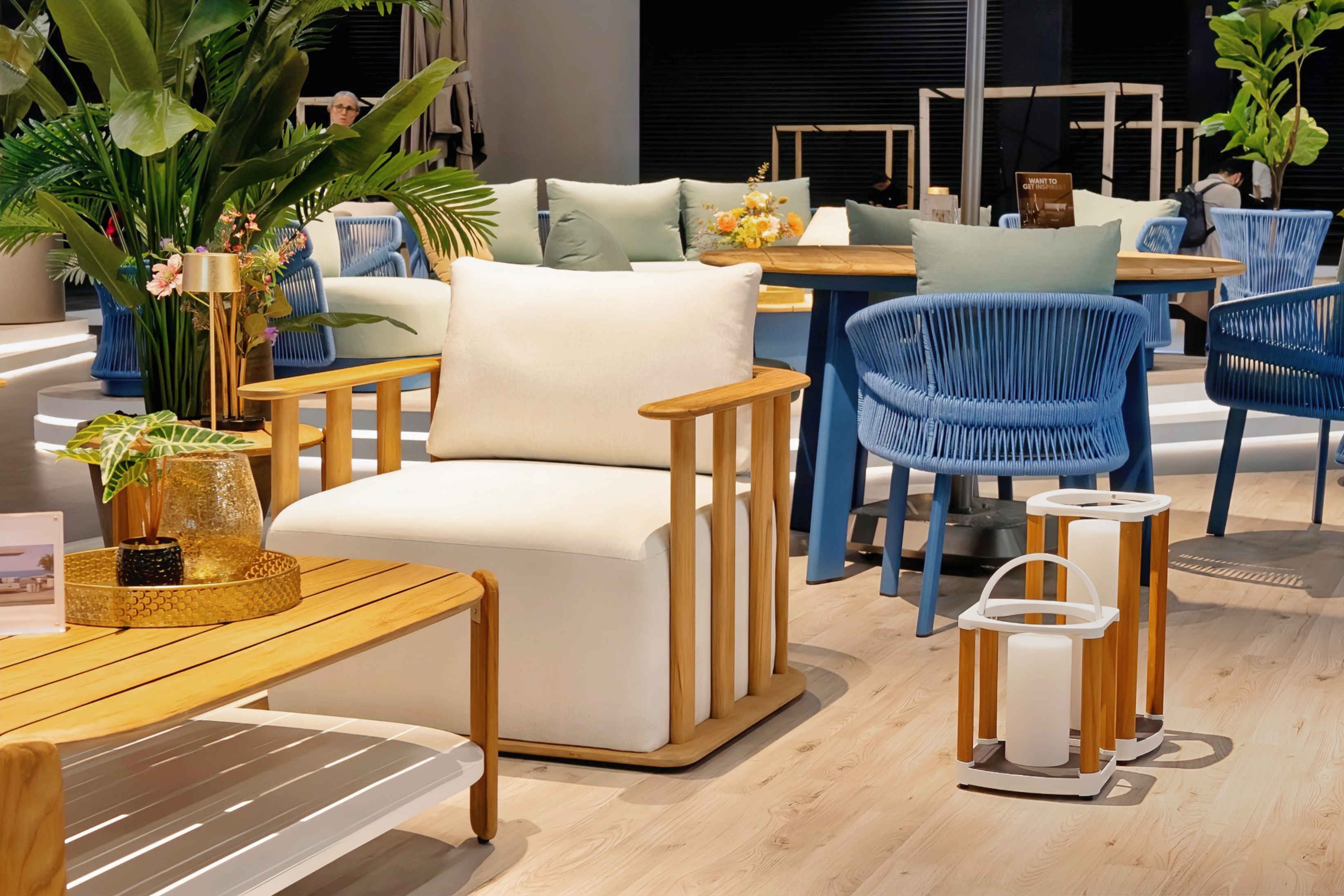 The PALLISAD Collection adheres to the minimalist principles of Nordic architecture, endowing the furniture with a warm and elegant texture through simple forms and clean lines.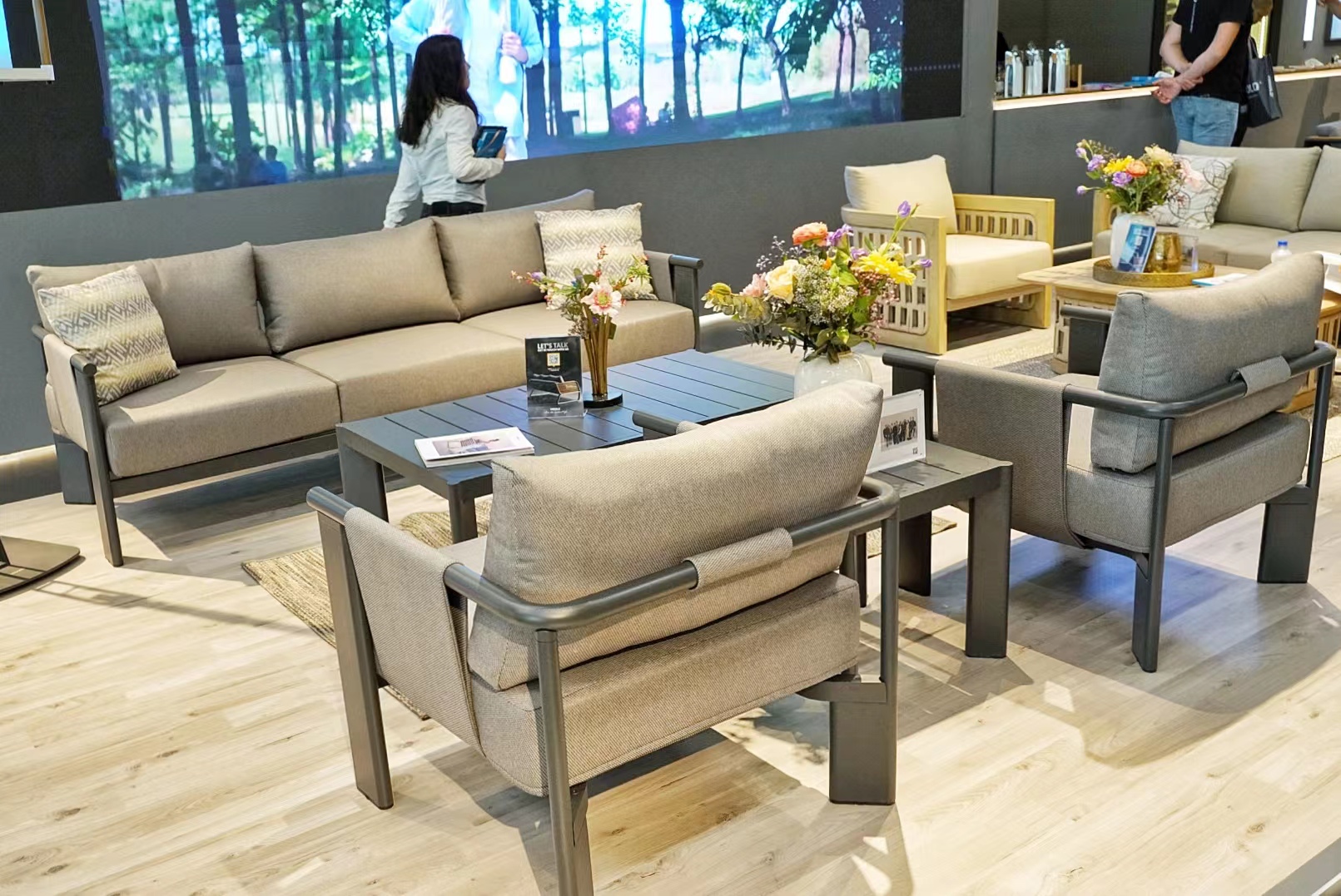 The LIGO Collection showcases minimalist design with a strong visual impact. The fabric-wrapped side panels of the sofas resemble the wind-filled sails on a beach, pure and transparent, bright and serene.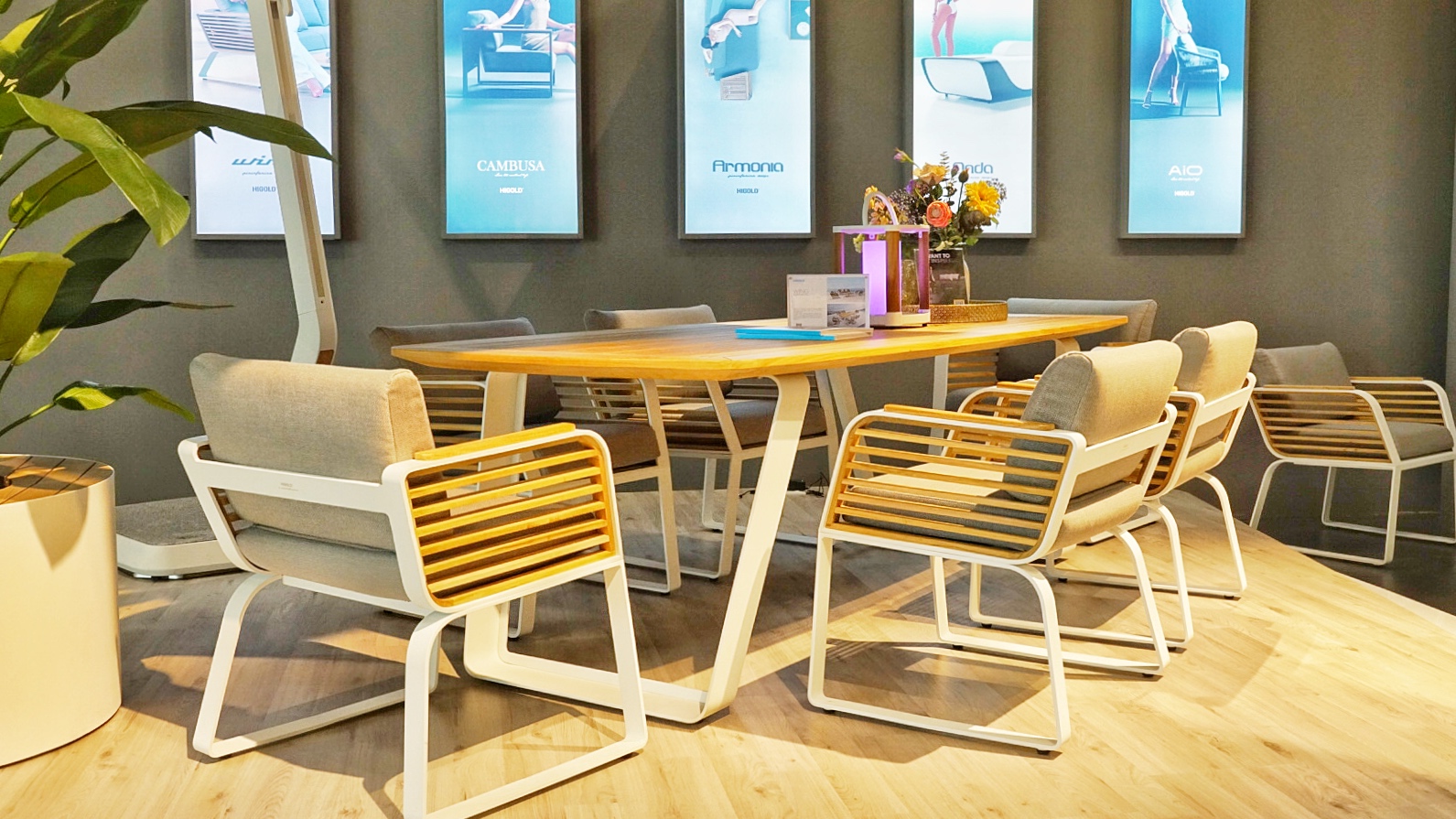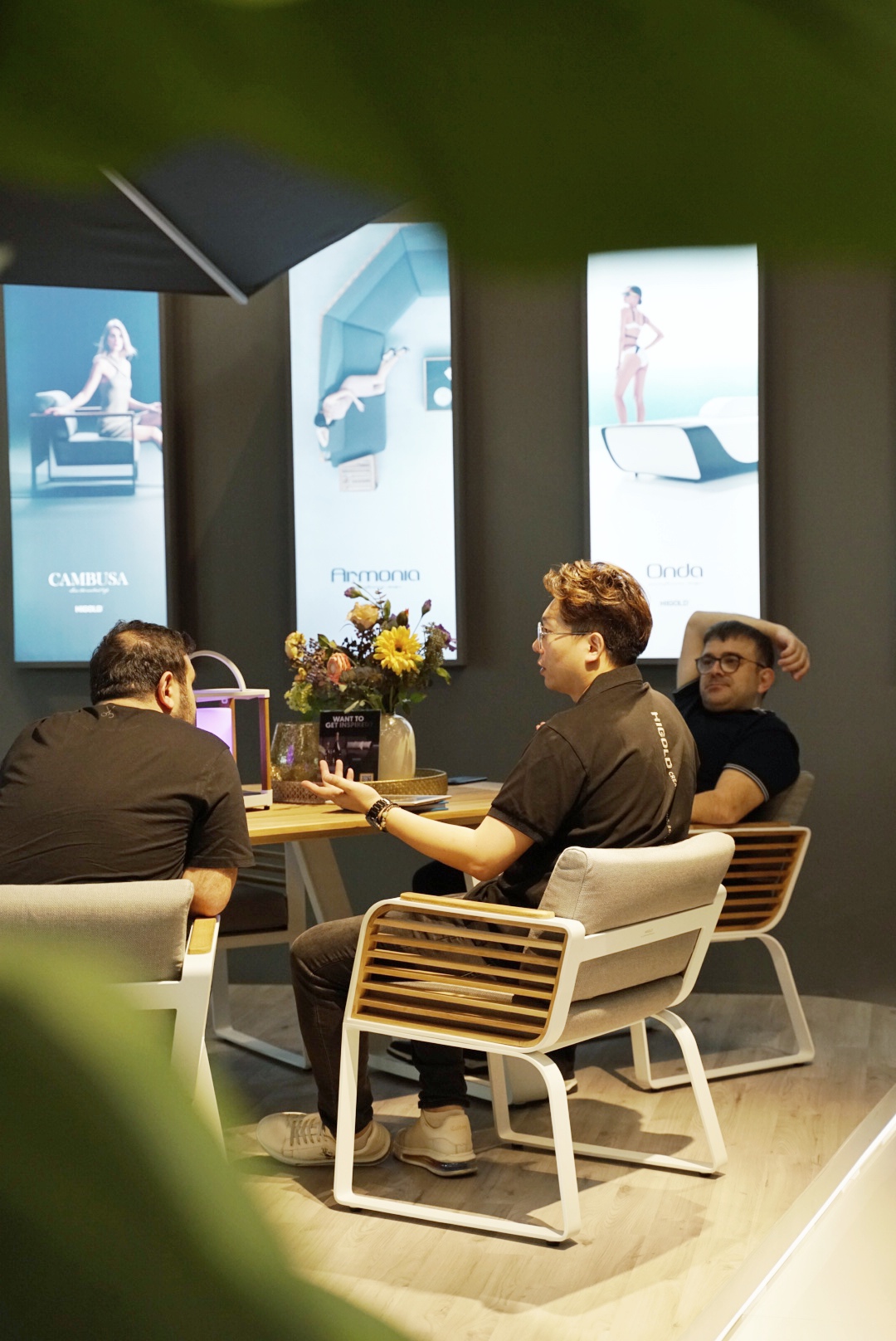 The Wing Collection continues to display an elegant and dynamic style, attracting attention with its avant-garde design.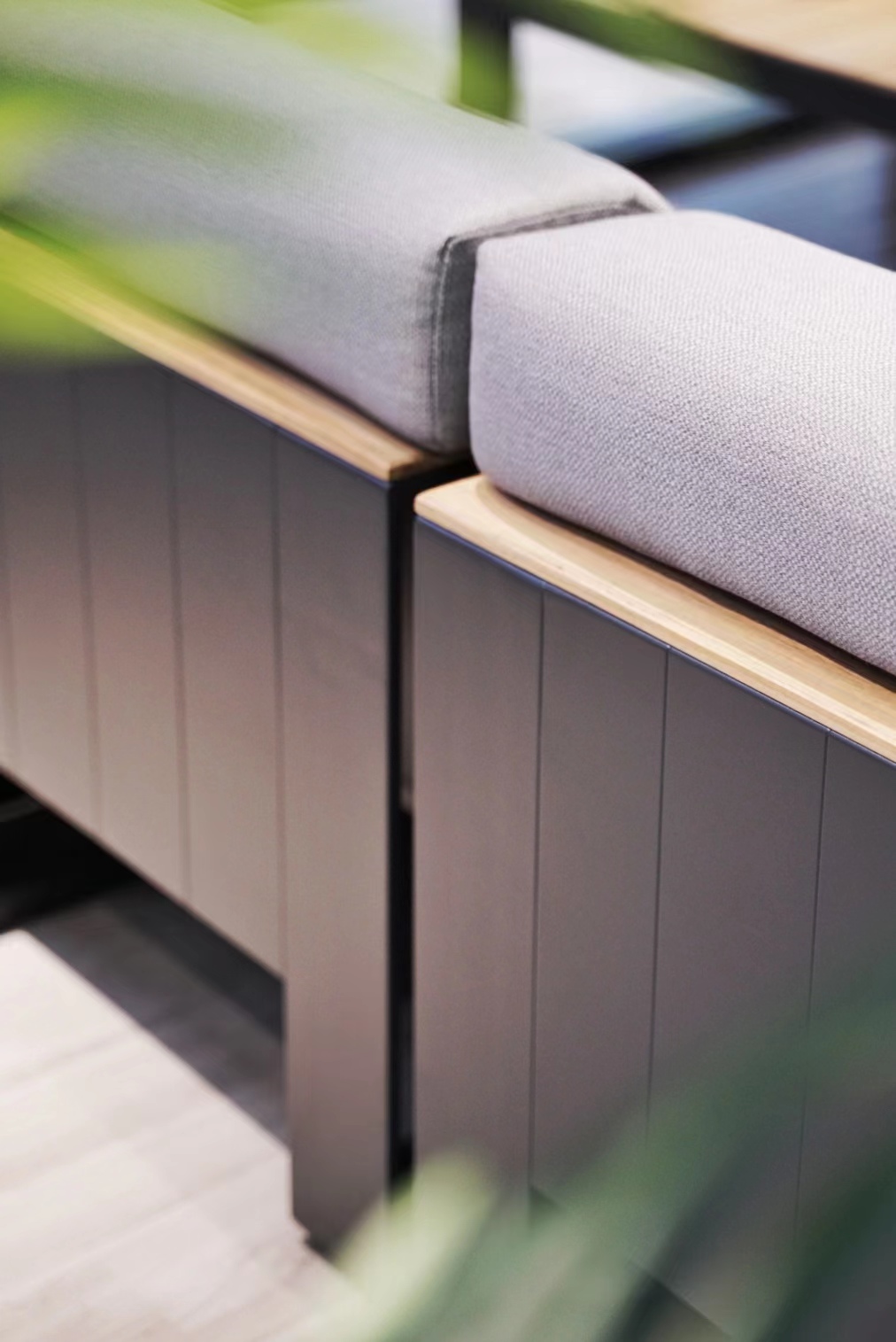 The Cambusa Collection accentuates with wood and aluminum, leading consumer to perceive the joy and self-enjoyment of outdoor living and experience the simplicity and purity of spiritual healing.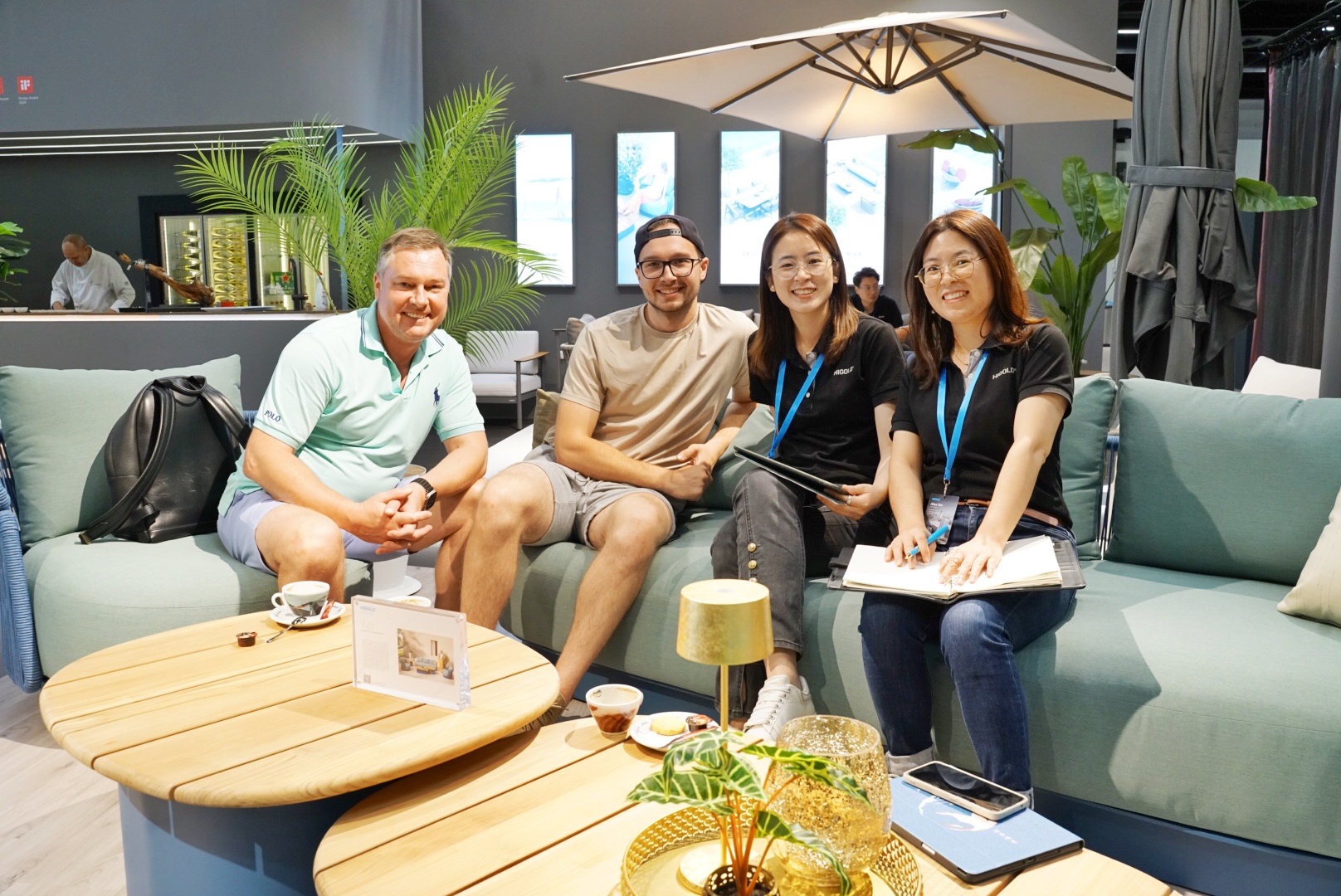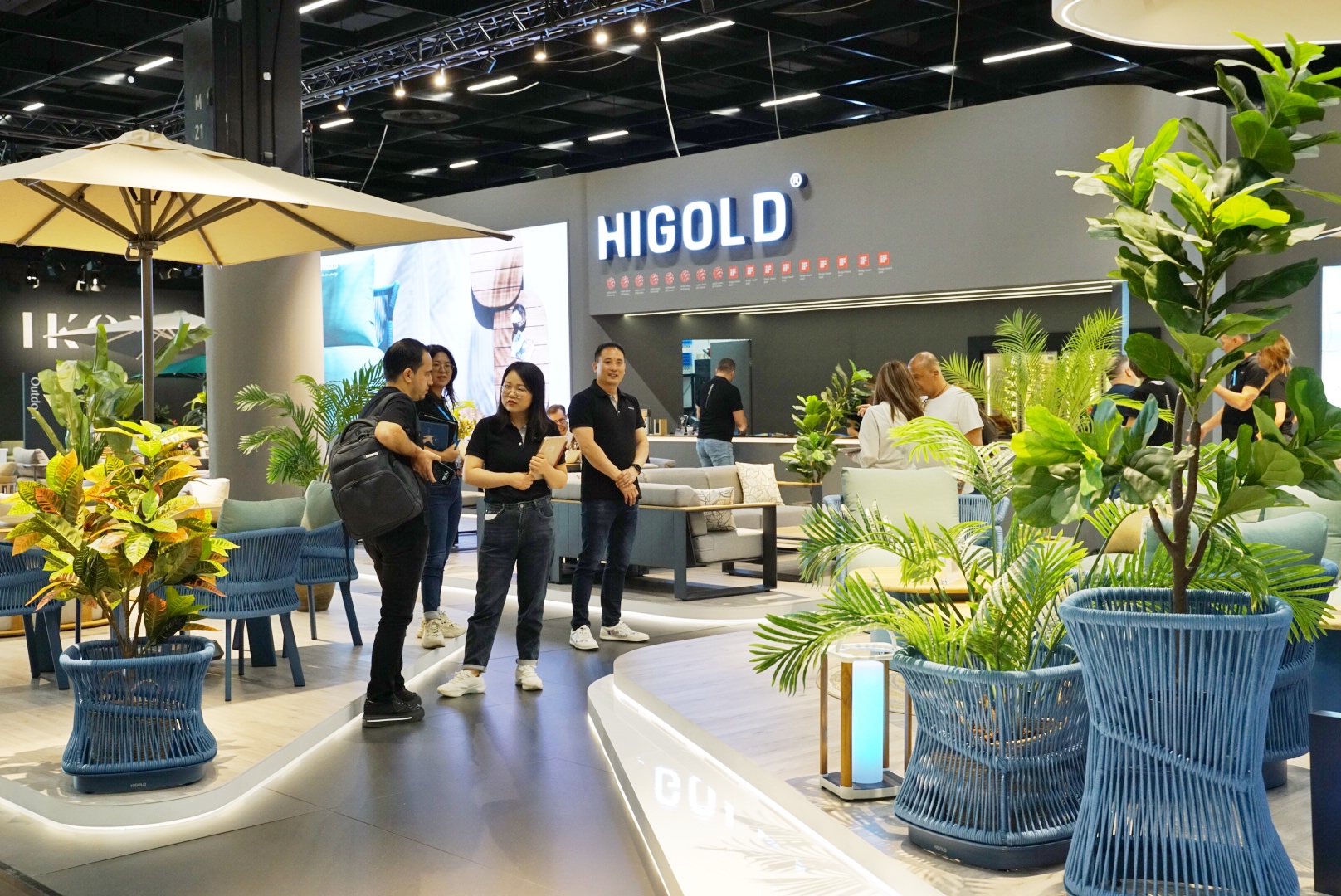 The AIO Collection plays with colors and rhythms, blooming in vibrant joy during the sunny summer days.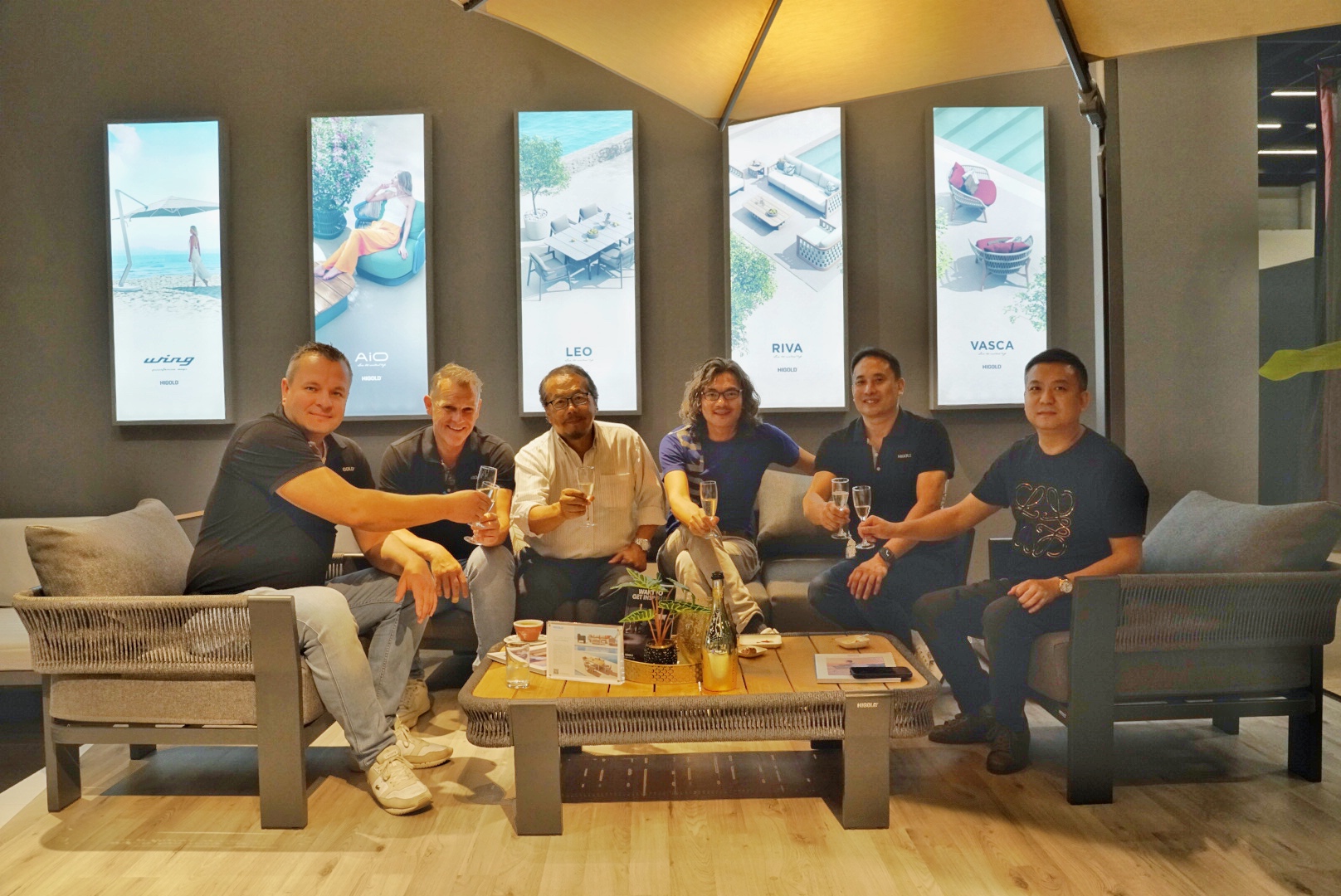 Looking Forward to the Outdoor Future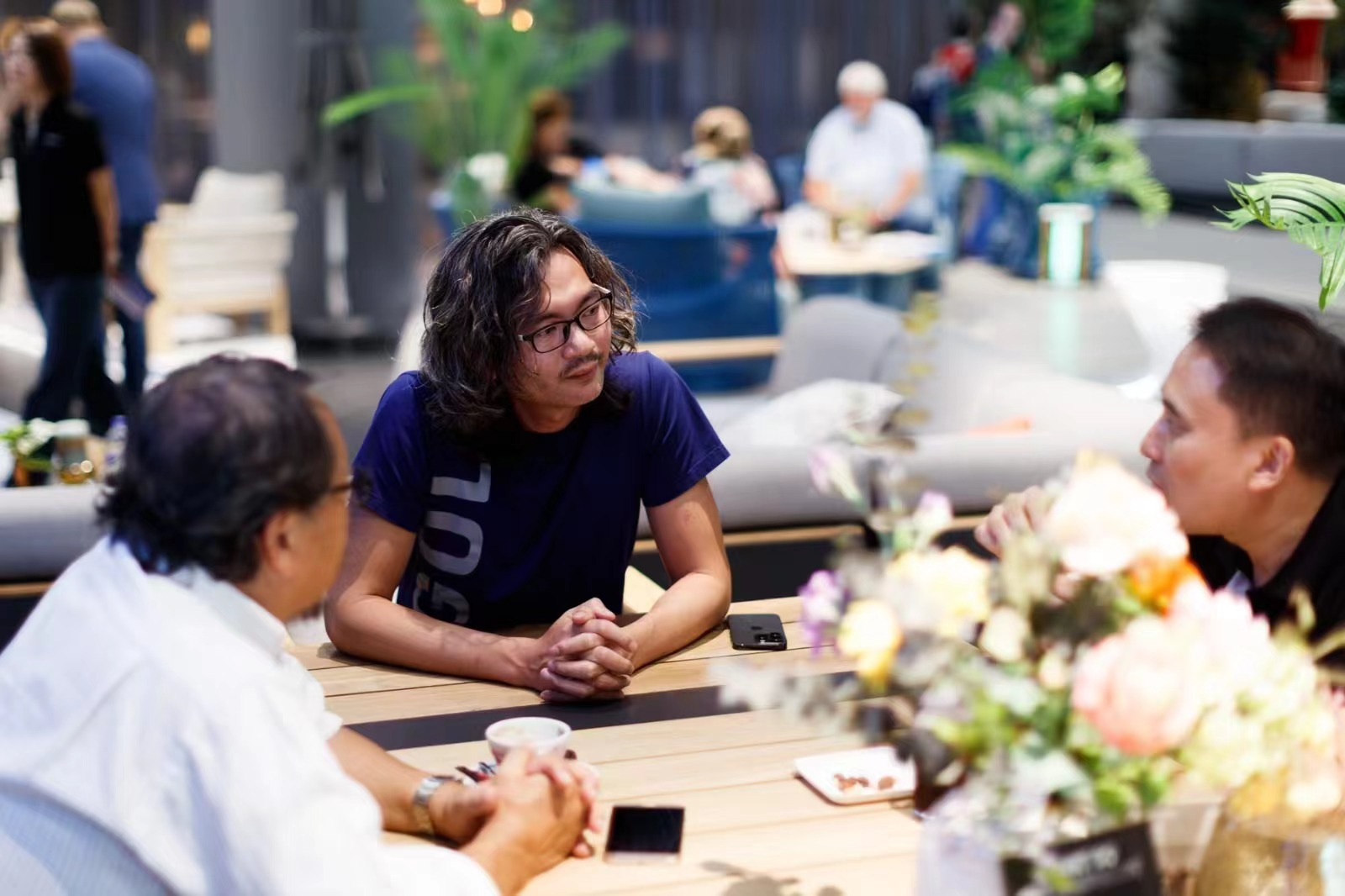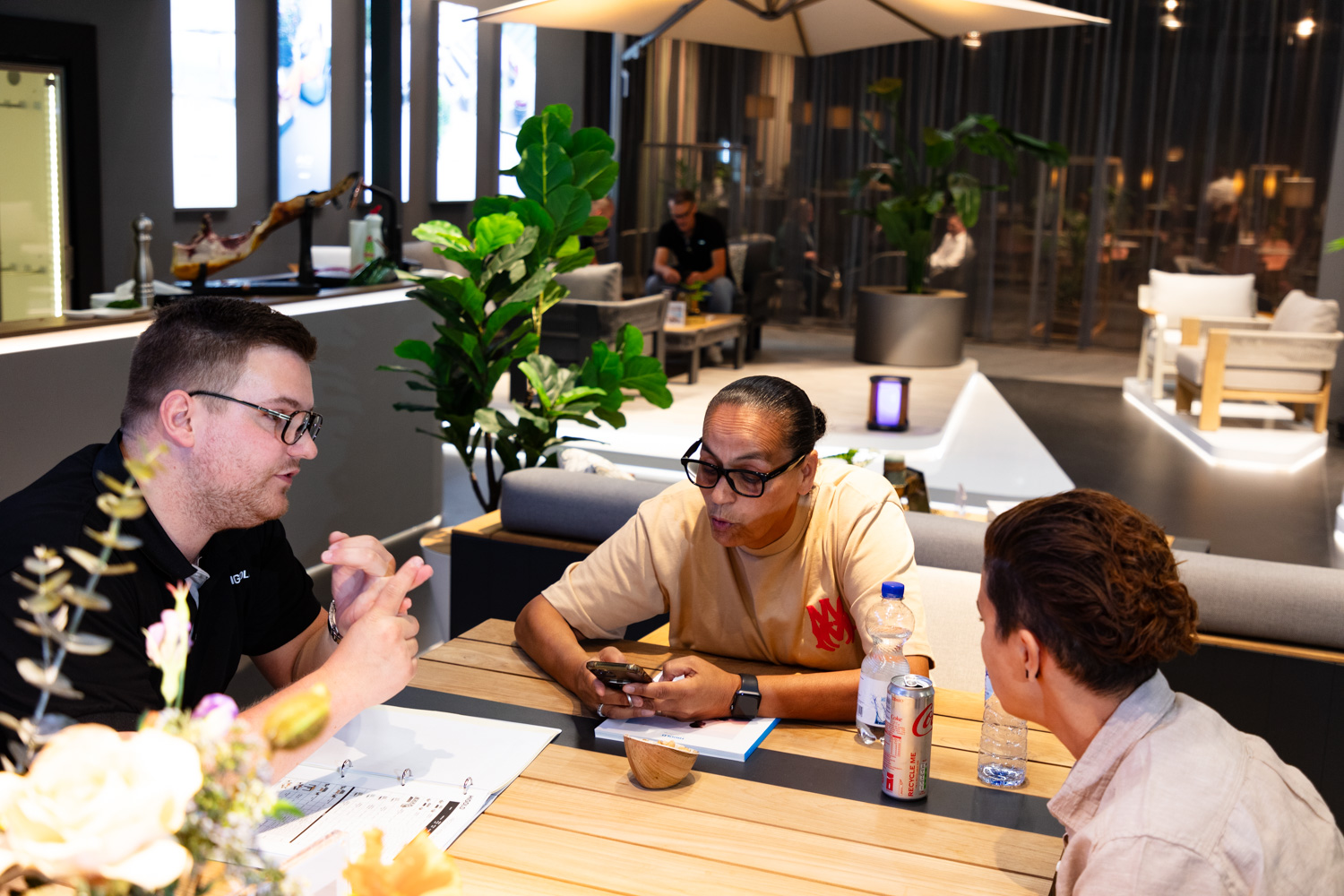 Since the beginning of this year, HIGOLD outdoor furniture products have successively appeared at international exhibitions such as the High Point Market in the USA, IMM Cologne in Germany, CIFF, the Canton Fair, the Shanghai Hotel & Shop Plus.